2022
With fifteen riders from eleven different countries, CANYON//SRAM Racing is the home of a diverse group of highly ambitious women who are willing to invest in their future and the future of cycling by breaking new grounds and constantly challenging themselves and their competitors.
2022
The new Women's Continental team is part of CANYON//SRAM Racing's long-term D&I program. This two-tier structure is the first of its kind for a European-based WorldTeam creating a formal pathway to the Women's World Tour. Established in 2022 to help talented female athletes from diverse backgrounds reach the top of professional cycling, and to help them break new grounds for their future and for the future of cycling. The final roster of CANYON//SRAM Generation unites eight ambitious women from seven different countries across four different continents.
THE TEAM BEHIND
The team behind the team, working passionately behind the scenes. This group of staff have a common goal: to provide an environment where the riders can perform at their maximum. Their individual commitment to a team effort is what helps our riders achieve success and the team realise its ambitions.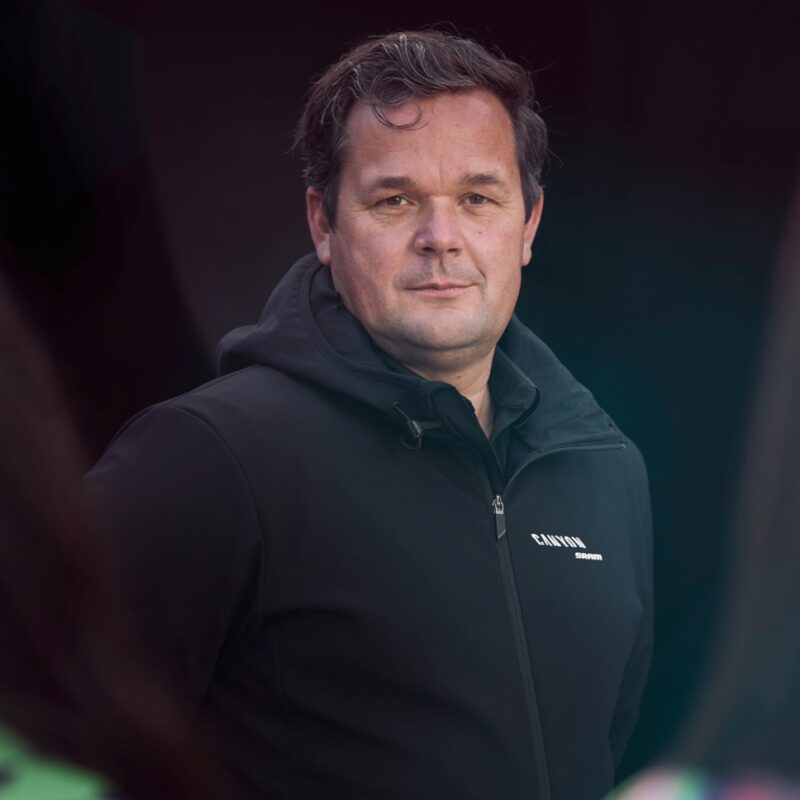 Ronny Lauke
TEAM MANAGER, SPORTS DIRECTOR
"I'm Co-Founder and Manager of CANYON//SRAM Racing. From the beginning my aim was to give women a platform where they can strive to become their personal best, with full support on and off the bike from experienced and educated staff and experts. We wanted to create a platform for ambitious and talented riders who want to become winners and be the best possible athlete they can be. Further, we want to inspire more people to discover and enjoy nature, friendship and health, combined with fun on the bike. I am happy to help athletes reach the next level in their career. It makes me even happier when our athletes get asked by competitors to join their setup, but prefer to stay with us as their cycling home. Then, I believe we have achieved our goal with that athlete and she is the best fit for our future."
Lars Teutenberg
PERFORMANCE DIRECTOR
"I'm always looking for new and often 'outside the box' approaches to develop riders. I want to get the best out of each individual athlete, realising that they can be very different from one another, and for the team as a whole to achieve as much as possible."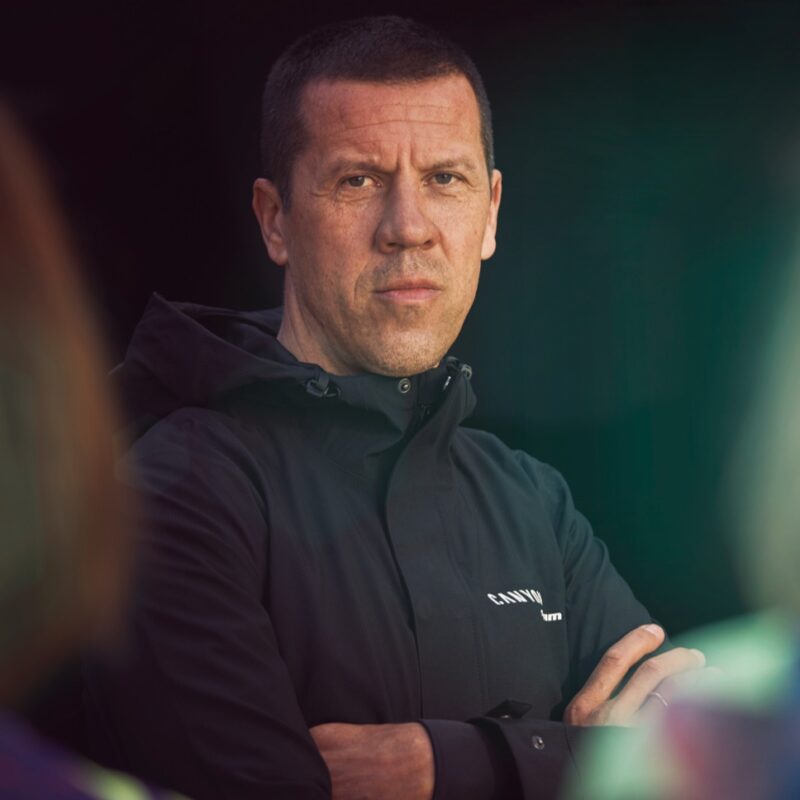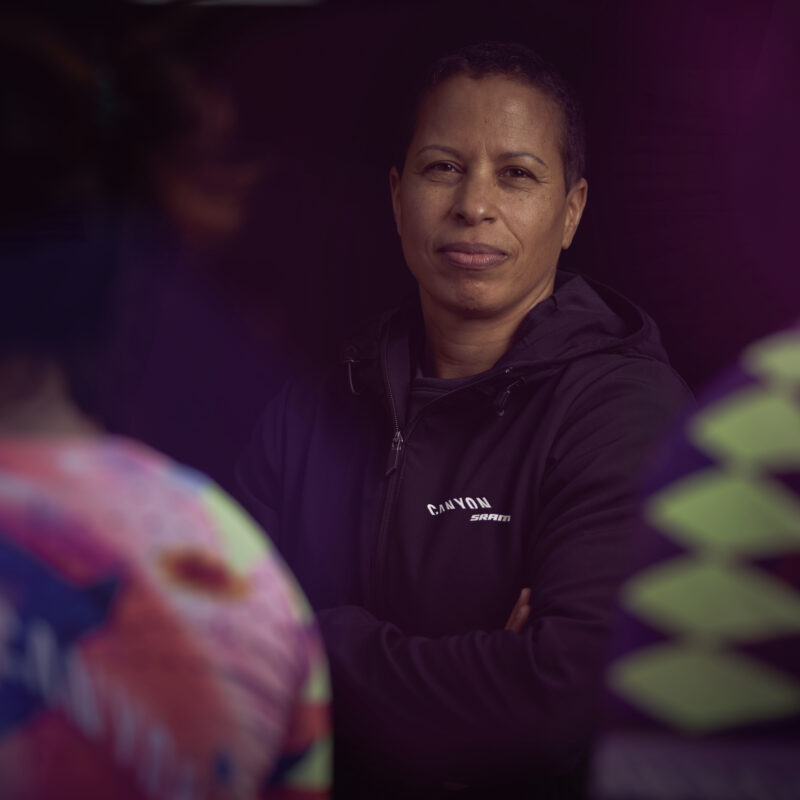 Christine Kalkschmid
Diversity and Inclusion, Team Development
"I help CANYON//SRAM Racing to reach its full potential as a team and to make an impact to the sport of cycling that is bigger than the team's palmares. My goal is to educate about Diversity and Inclusion, to provide understanding, to teach the value of differences and to show how different characters, strengths, experiences and viewpoints can complement each other for the benefit of the team, the sport and beyond."
Beth Duryea
Marketing and Communications, Sport Director
"I help connect the team to it's partners and the fans to the team. I help build a community of followers, encouraging people—especially women—to discover and enjoy the beauty of cycling, illustrating the work that goes into being a female pro cyclist, in turn inspiring others on their own paths. My goal is for the team to be the most recognised, loved and successful Women's WorldTeam in the world."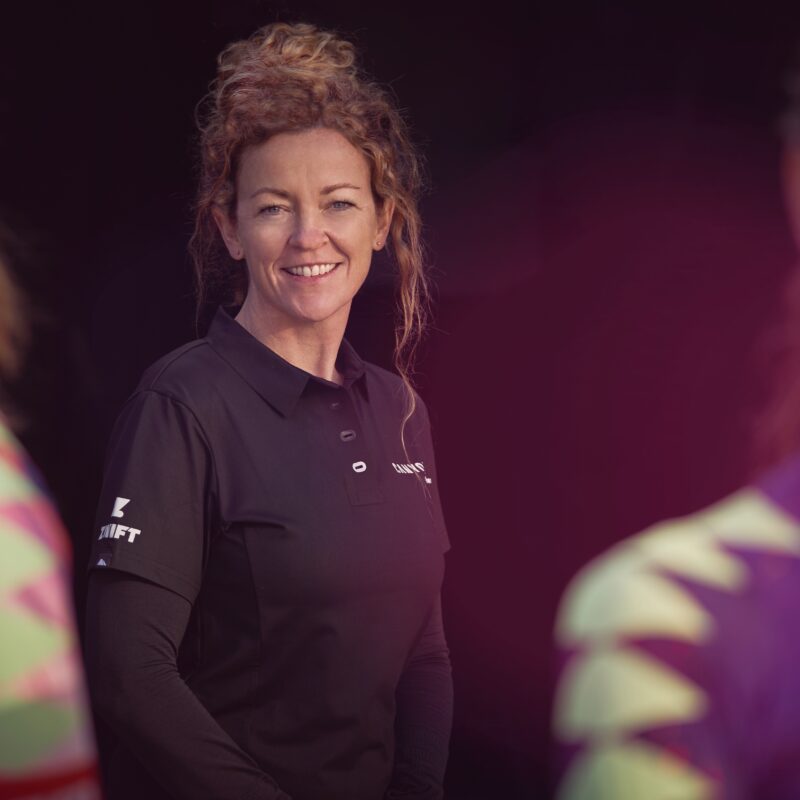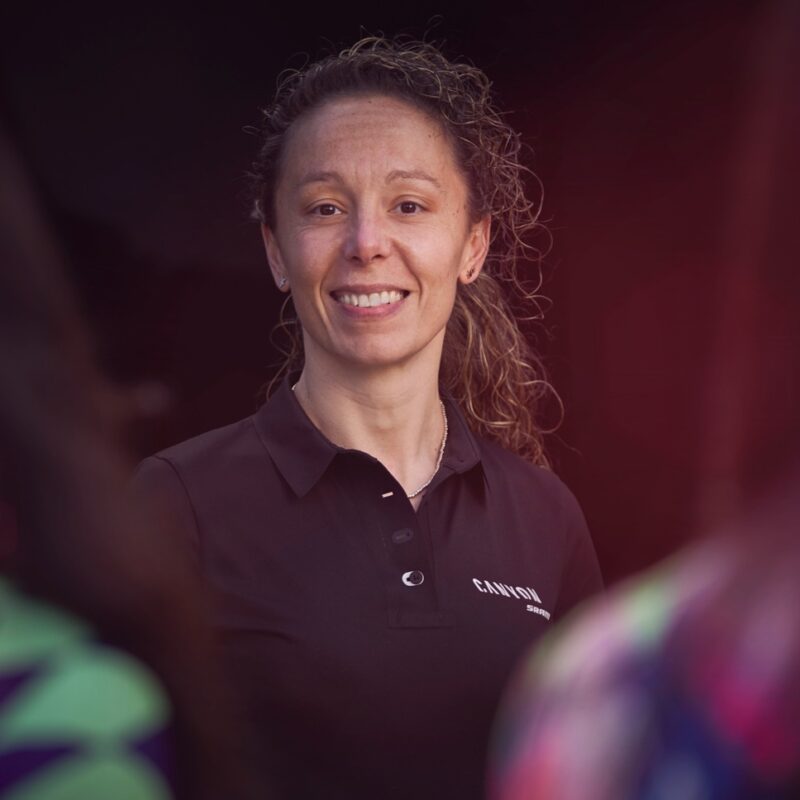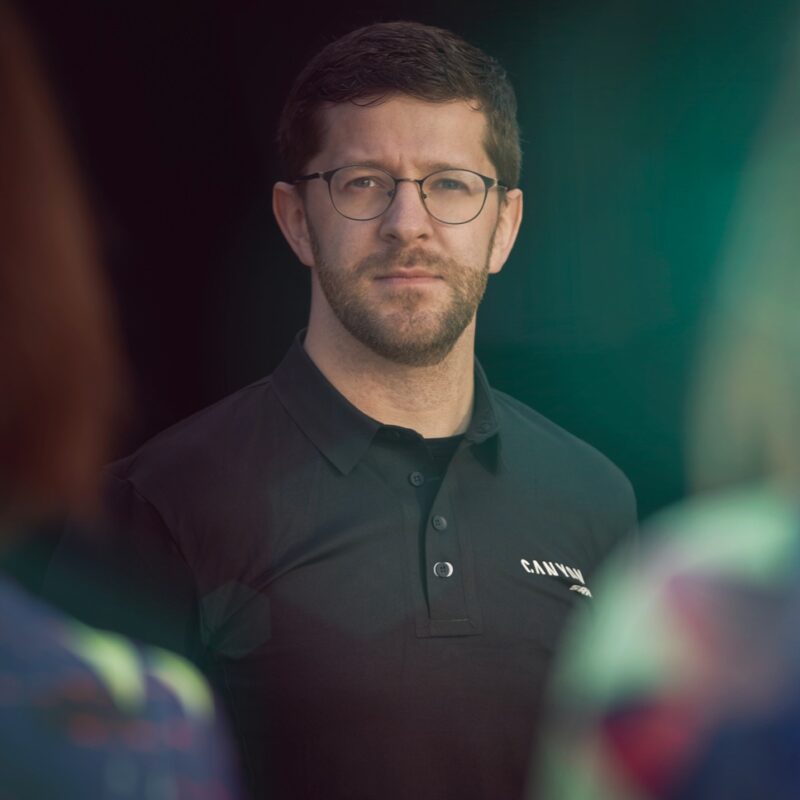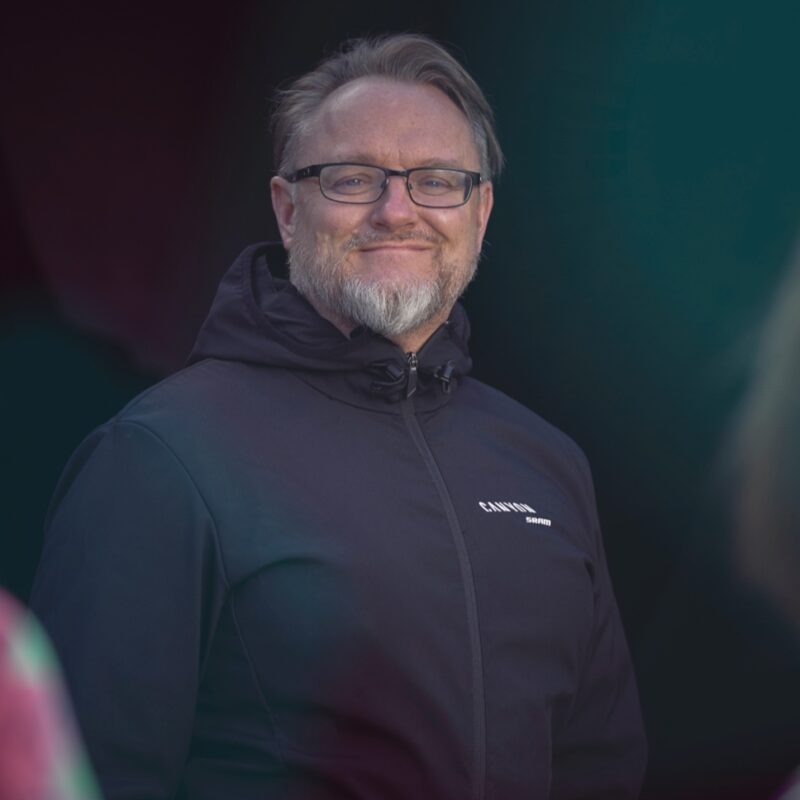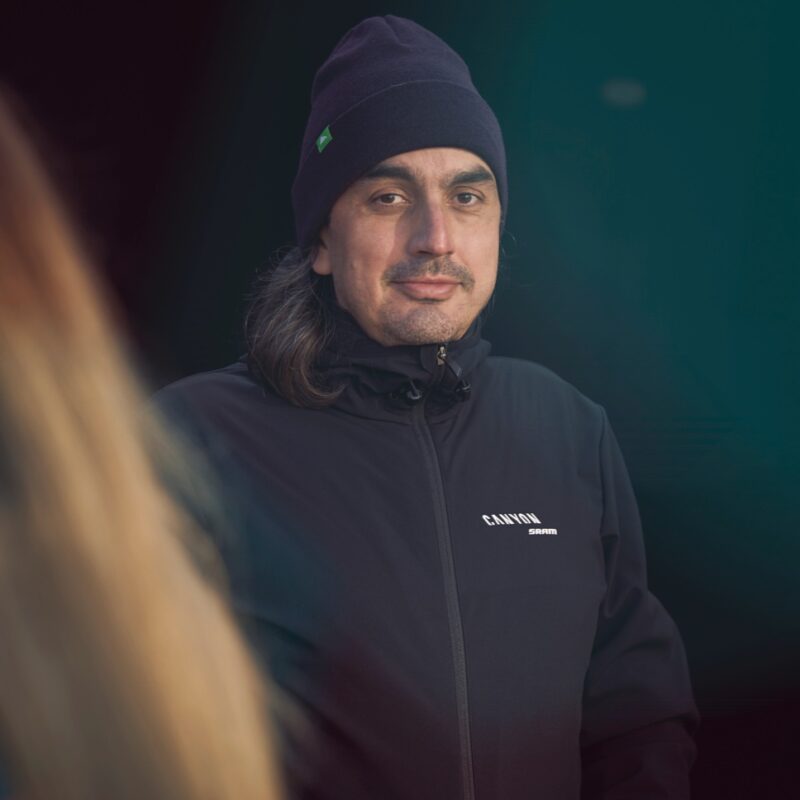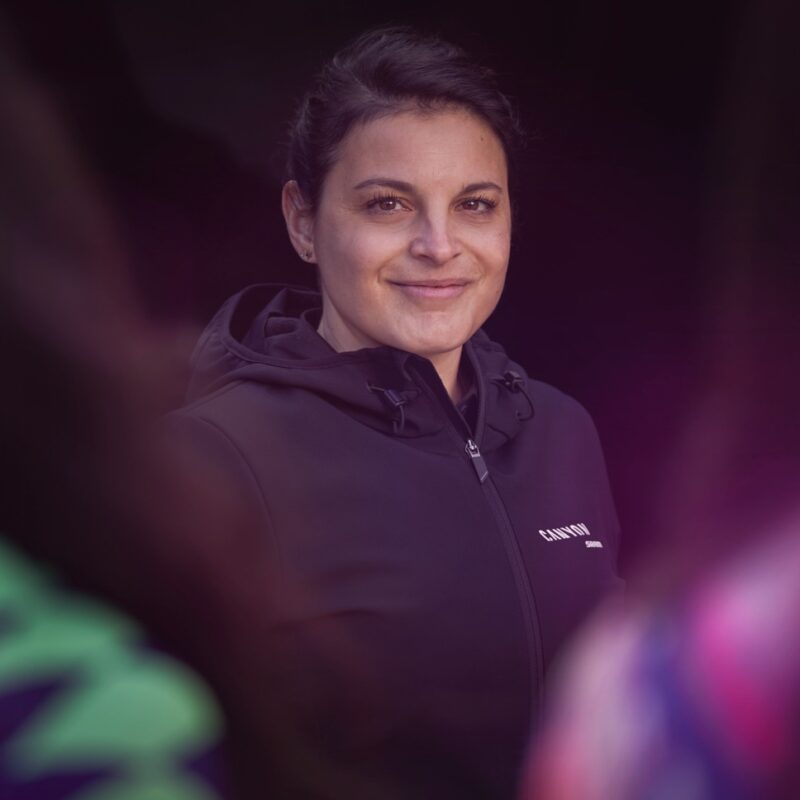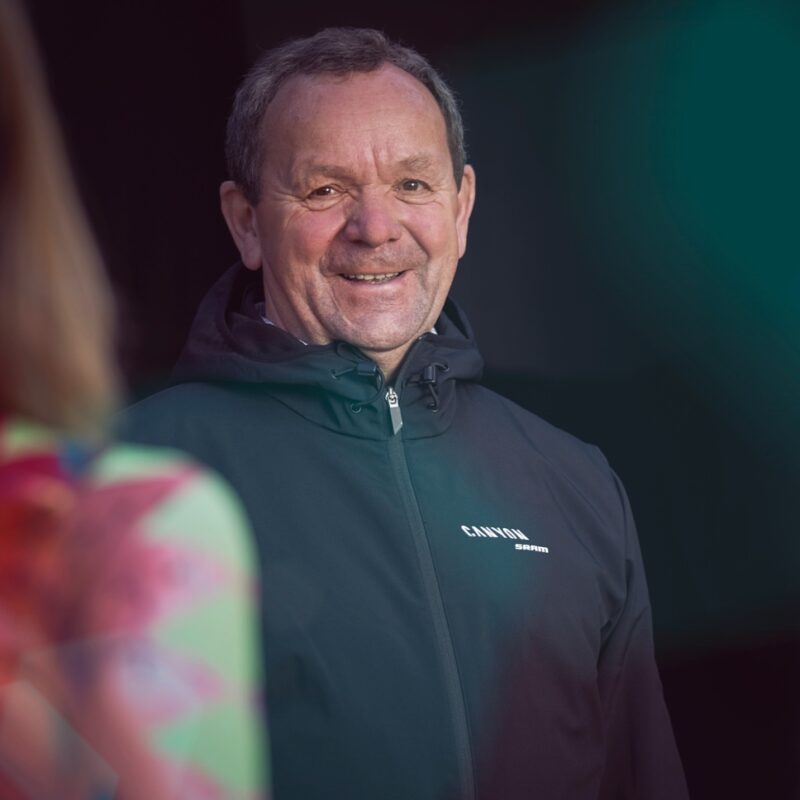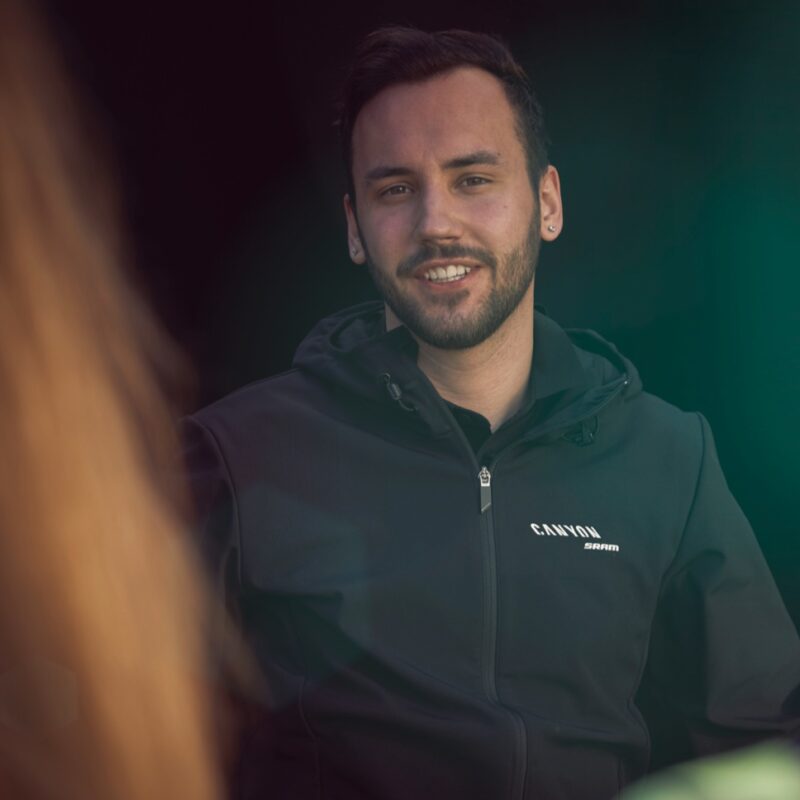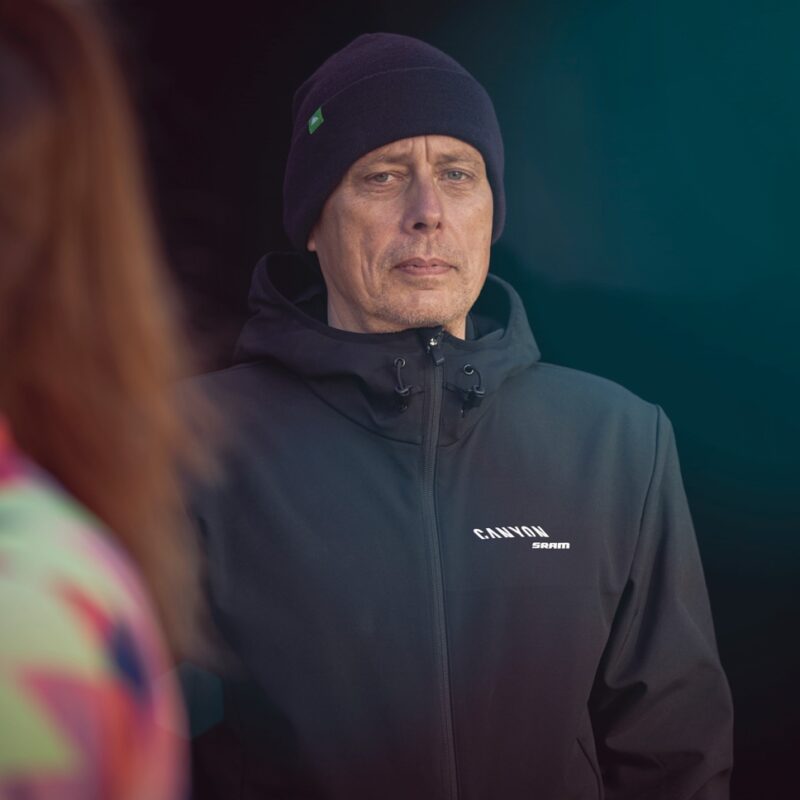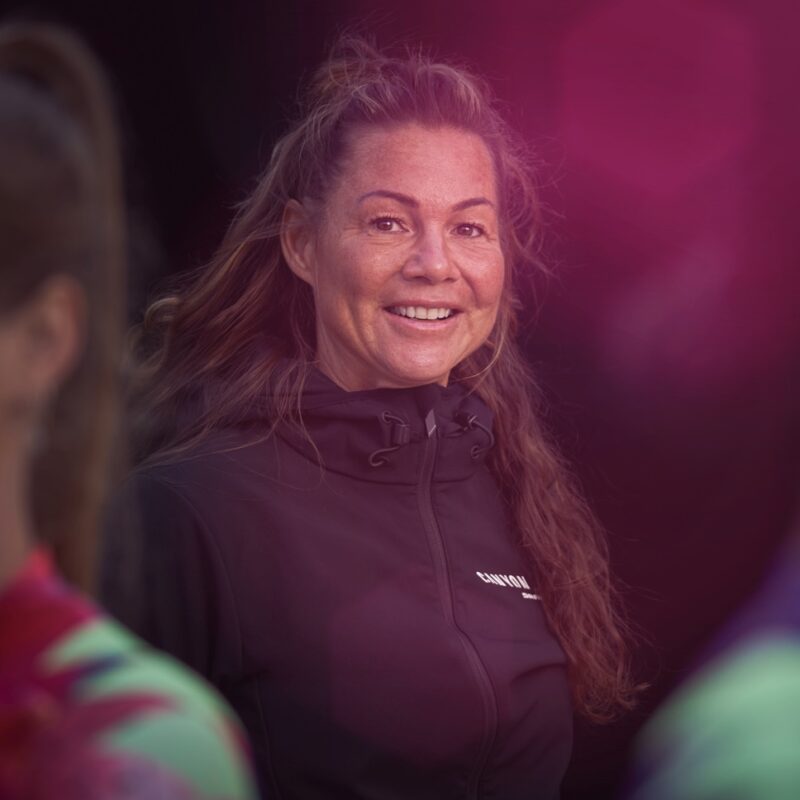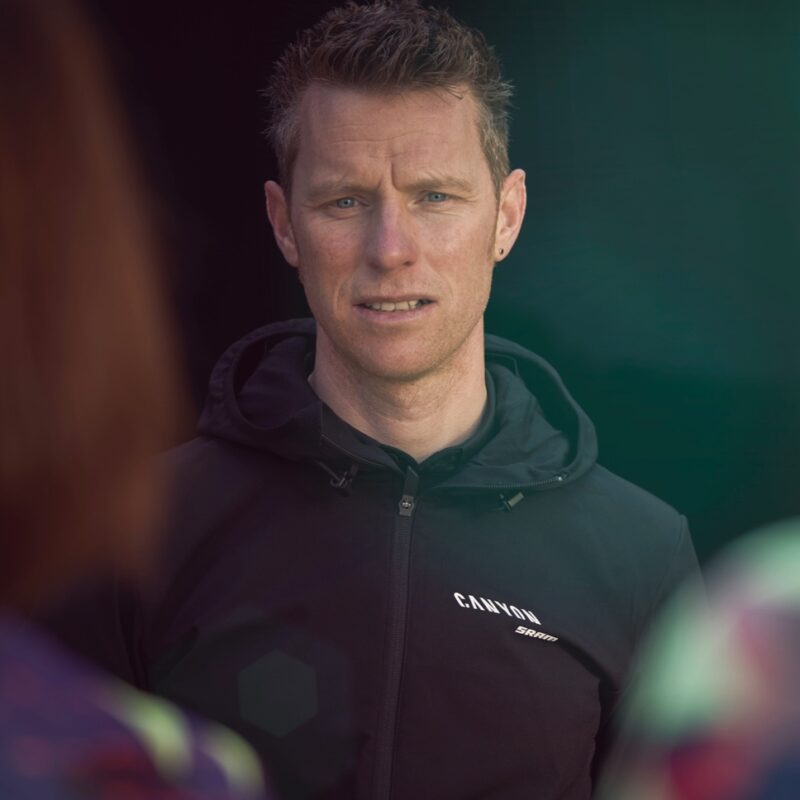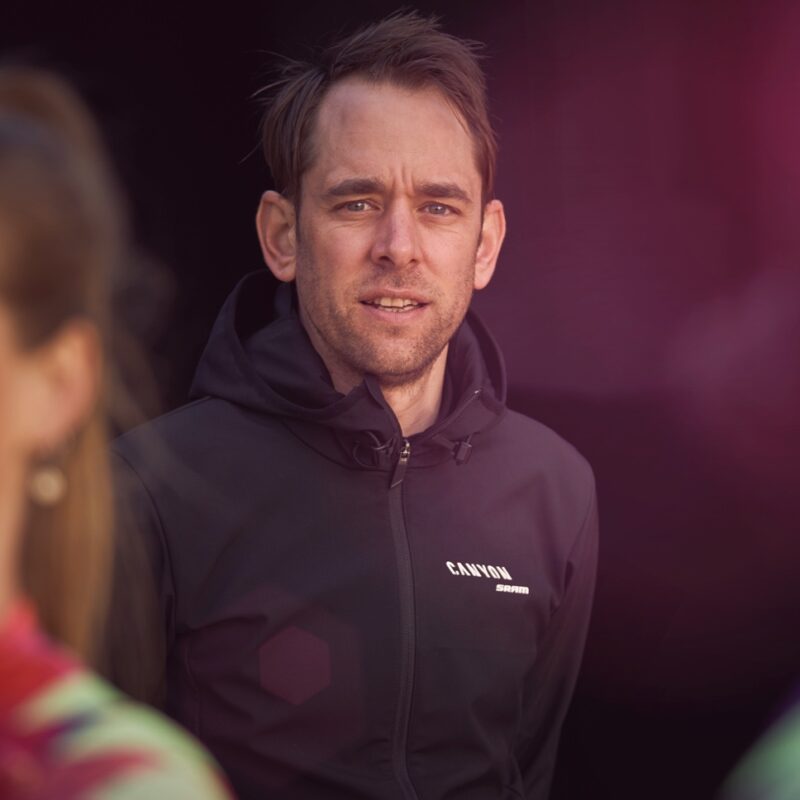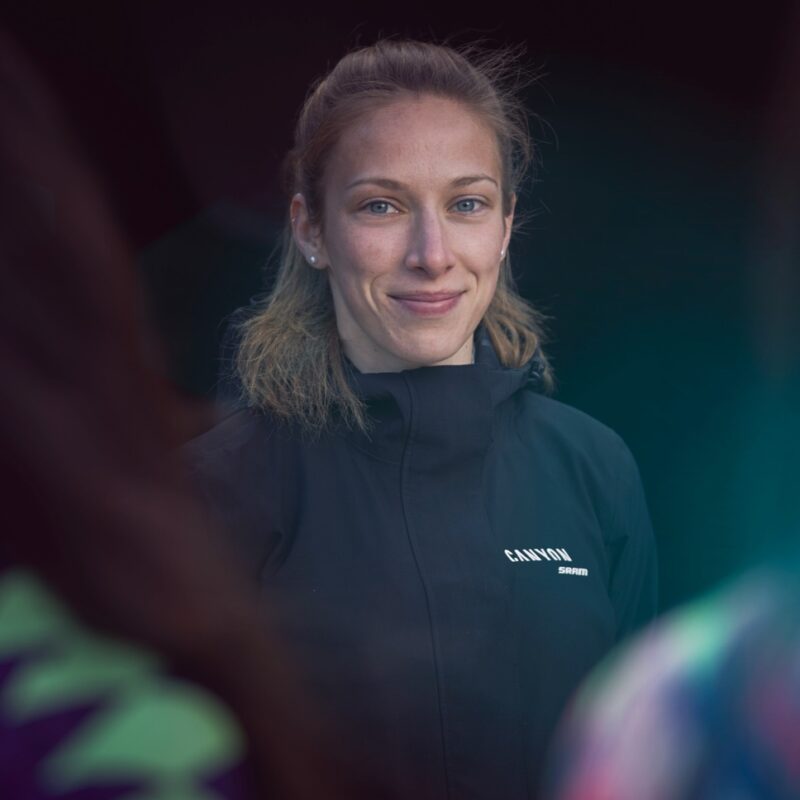 Be part of the CANYON//SRAM Racing and CANYON//SRAM Generation journeys and get close to the action.