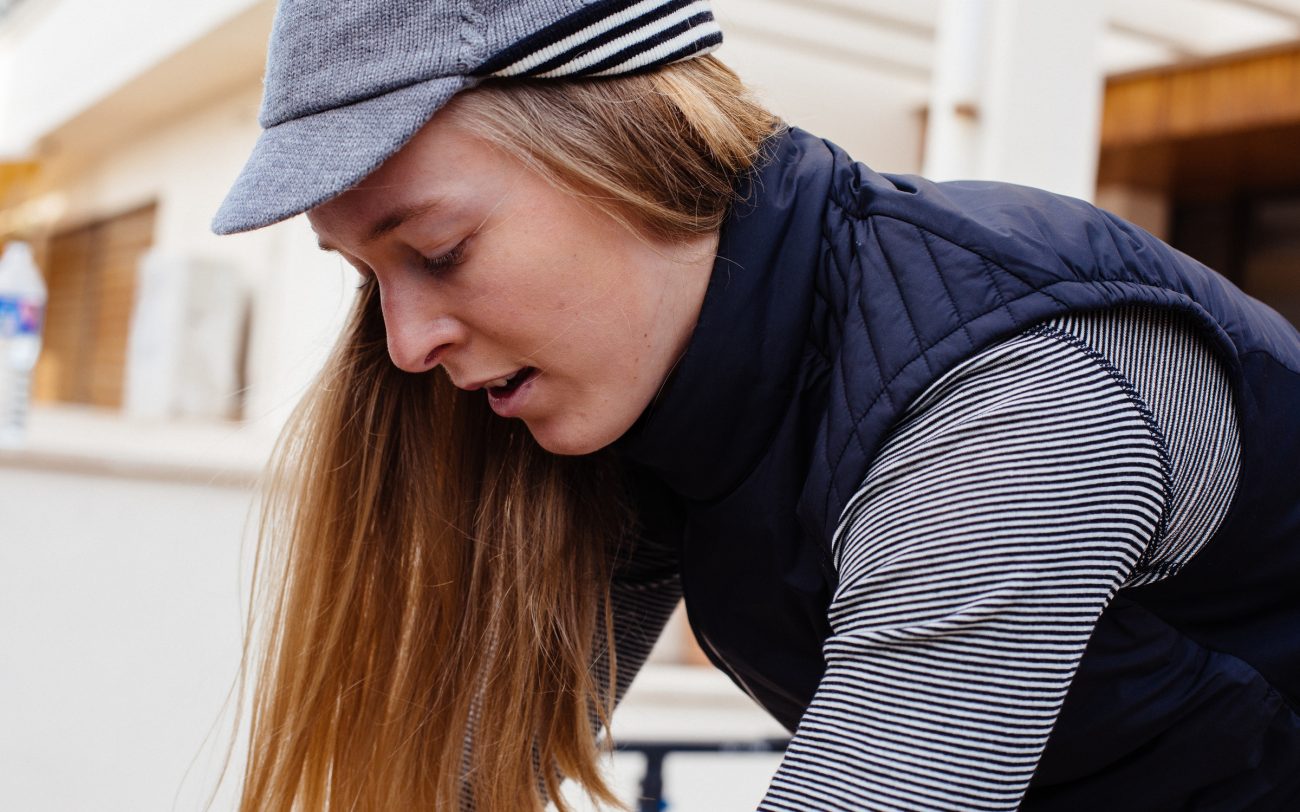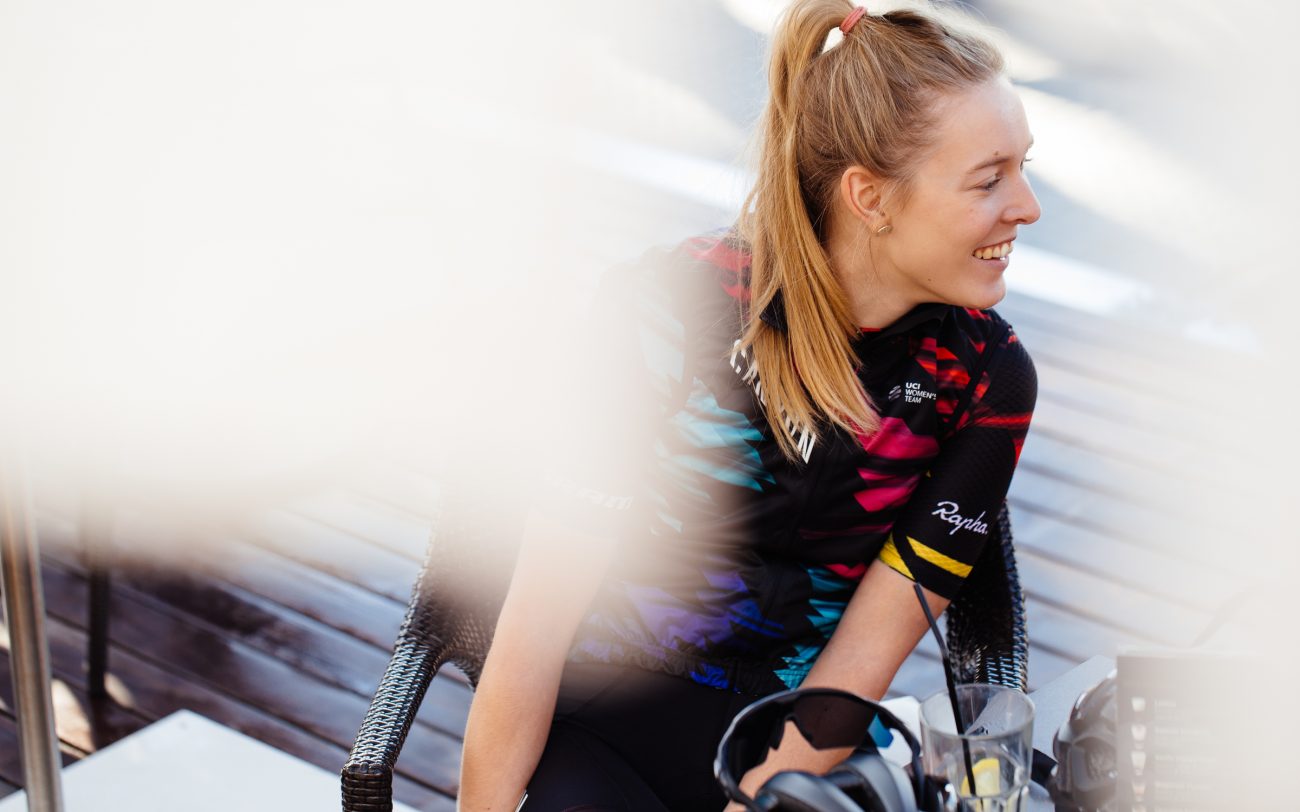 Hannah Barnes returns to racing at Omloop van de IJsseldelta
Hannah Barnes will have her first race for CANYON//SRAM Racing this weekend in Saturday's Omloop van de IJsseldelta. Barnes will be joined by Barbara Guarischi, Alexis Ryan and Mieke Kröger for the 134km race in Zwolle, Netherlands. It marks the return to road racing for Kröger after track world championships and a much anticipated return to racing for Barnes. We talk to Barnes about her first race for the 2016 season.
In August last year during the USA Pro Challenge, Barnes crashed and broke her ankle. A complicated break in her talus bone, itself a complicated bone with an important biomechanics function, resulted in five months off the bike. Recovery was going to take a long time. Barnes explains how she's anxiously progressed from CT scans and doctor's "no it's not healed" reports to now pinning on a number on Saturday.
"When I got the good news about being allowed to ride again I was elated. I almost felt the day would never come. It took five months and five separate scans to be given the all clear. I missed my bike a lot while I was injured and the fact that I wasn't able to do anything physical was hard to comprehend. I guess that when you have something taken away from you, you never take it for granted again. I have a whole new love for cycling now and that kept me motivated everyday."
Despite the setback, the young 22 year old British rider never doubted that she would return. "I have a lot of friends within cycling that have come back from injuries that were more severe and resulted in more time away. I looked at them for inspiration and believed that if they were able to come back, then it wouldn't be any different for me. I love the sport far too much to have let it end my career."
Rehabilitation has been a slow and diligent process. "The biggest issues were the loss of muscle on my right side and the ankle stiffness. I was on crutches for 21 weeks, and my right side was essentially getting a free ride for the duration of that time. I've had to focus on building that all back up again. Also there was a lot of stiffness in my ankle from being stuck in the same position for five months. It took a while for it to loosen up again. Luckily you don't need a great deal of ankle mobility whilst cycling so that's not been an issue on the bike for me."
When Barnes was first allowed back on the bike her day was a well-planned itinerary. With daily sessions of physiotherapy, 3 x 30 minute trainer sessions, swimming, hydrotherapy, and massage she slowly regained leg strength and ankle mobility on her right side.
"The first month or so was hard, both mentally and physically. I was riding on the indoor trainer for the first three weeks. After that I went out on the road and found it difficult to ride for just 45 minutes, something that before I would have found so easy. But then it didn't take long before I was able to ride longer distances and ride that little bit faster. I am now able to train like normal and include all the efforts and climbs that I need to be doing. A month ago that would not have been possible."
Barnes now has physiotherapy sessions three to four times a week and admits the work off the bike is more challenging.  "I have found that to be the most difficult part. Even though it is physically tough it can also be mentally draining if you haven't had a successful physiotherapy session. They are happy with how it's been going but appreciate it's still not back to 100% strength or mobility." 
Returning to racing is something Barnes has looked forward to every time she has watched her CANYON//SRAM Racing teammates throughout the Spring Classics. "I may have missed out on some of the most exciting races of the season but for me, this year, every race will be exciting. And I will hopefully have plenty more years to get stuck into the early Spring races." 
Pinning on a number again this Saturday, Barnes admits it will be a test but a good starting point. "I don't really know how my first race is going to go. I have been including some hard intervals into my training that mimic a race situation. I am hoping all the training and hard work I have been putting into the last three months shows and I don't struggle too much. The main factor is probably my ability to go hard for a long time. I am really excited to get on the start line with the team and hopefully anything I am lacking in fitness I can make up for in determination."