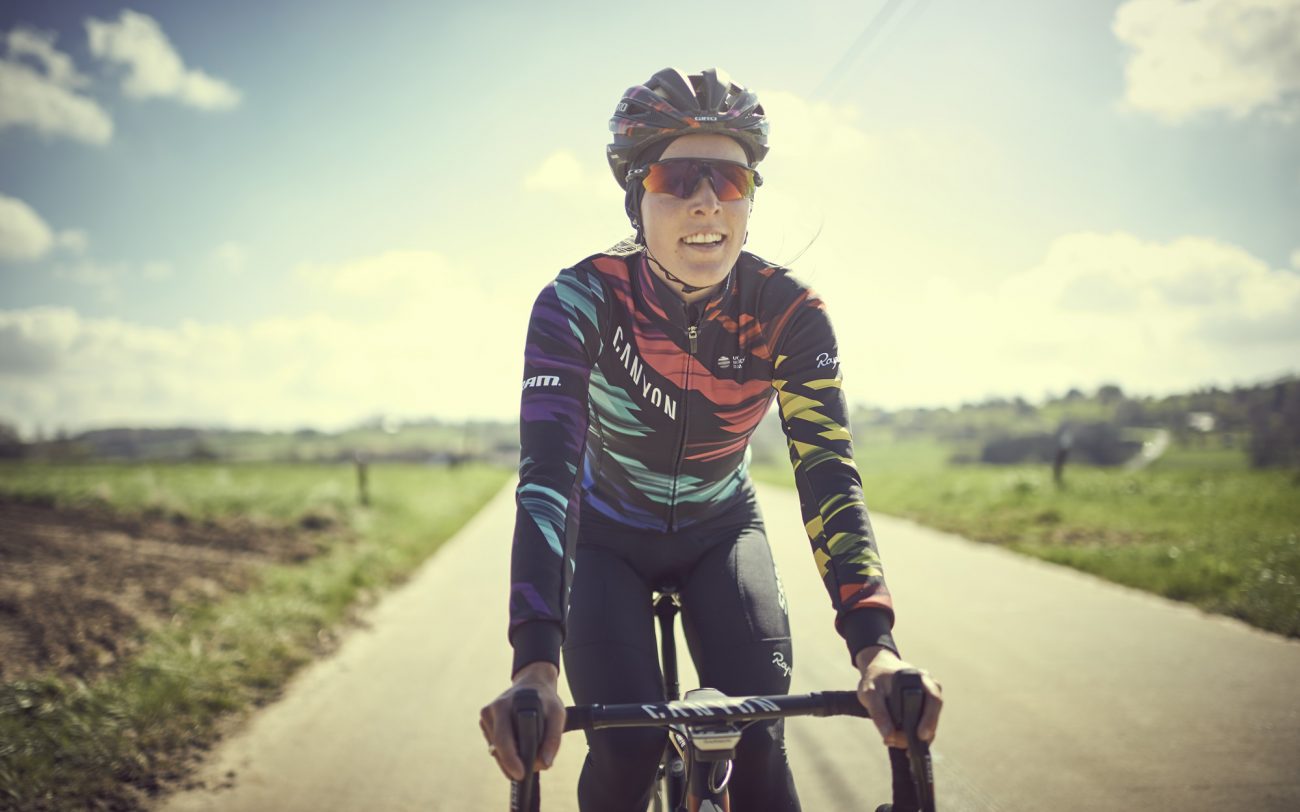 La Flèche Wallonne: the battle on the Mur de Huy
CANYON//SRAM Racing will take on the Mur de Huy in Wednesday's La Flèche Wallonne Women's WorldTour race. In the last of the Spring Classics, La Flèche Wallonne promises to be an exciting women's race deep in the Belgian Ardennes. The 137km course is 16km longer and adds two climbs for the 2016 edition, again ascending two times the famous Mur de Huy.
With eleven hill climbs in total, the course includes the Côte de Cherave, a 1.3km climb of 8% just 6km from the finish. Last year's winner Anna van der Breggen (RLT) and former winners Pauline Ferrand-Prévot (RLT) and Marianne Vos (RLT) are all expected to take to the start line.  Alena Amialiusik who finished 9th in 2015 will lead CANYON//SRAM Racing into La Flèche Wallonnne. Amialiusik will be joined by Lisa Brennauer, Tiffany Cromwell, Elena Cecchini, Alexis Ryan and Hannah Barnes. 
The Belarusian road champion said "I expect that there will be a break that makes it to the final Mur de Huy. This is such a big race, with amazing crowds, and the women will be excited to try their chances for the win. In previous years it's usually played out to be a small group that make it to the bottom of the Mur for the last climb. But we saw last year, when Knetemann and van Vleuten were away in the last 25km, that a break with the right constellation can go for the win. It's a beautiful course, I really like it." In last year's race it was van der Breggen who bridged to the two rider break just at the bottom of the Mur and on the line took the win 12 seconds ahead of van Vleuten.
One rider that will support Amialiusik is Hannah Barnes. The young British rider had her first race for CANYON//SRAM Racing on last weekend's Omloop van de IJsseldelta and can't wait to take the start line. "I've done hardly any races with race radios, it's my first time on the Mur de Huy and it's my first Women's WorldTour, I just can't wait. I've heard the crowds are amazing, the race is a constant game of concentration and the Mur is brutal. I'm just so excited, really you can't believe it!" 
Barnes came through her first race after a long lay off due to a broken ankle and is confident that she can contribute to the team's performance on Wednesday. "I am very grateful for the opportunity to be able to race La Flèche Wallone. I am determined to support the team as much as I can and contribute to the race," said Barnes.