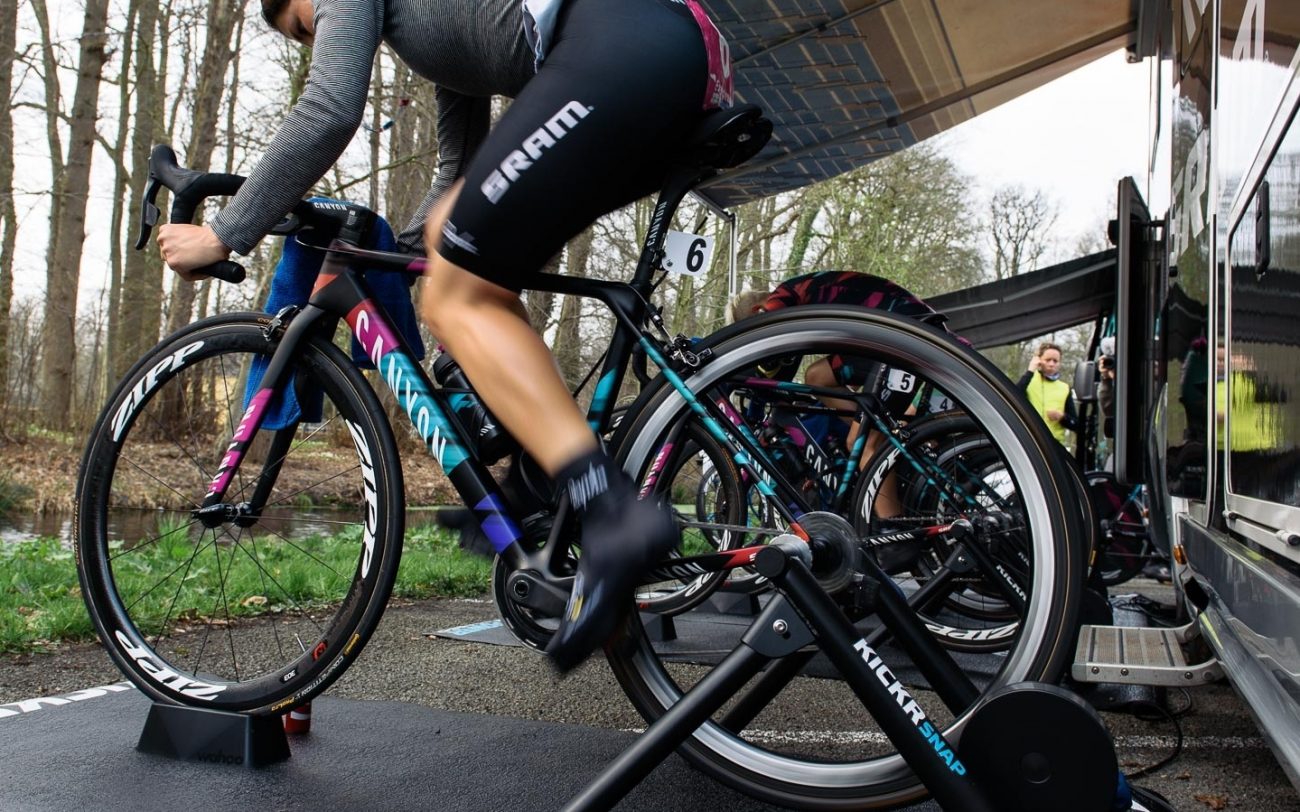 Brennauer and Cecchini top ten in ITT
Lisa Brennauer has maintained her hold on third position in the general classification at the Energiewacht Tour after a third place in the individual time trial this afternoon in Leek, Netherlands. Brennauer, with an average speed of 44.66km/hr, finished 48 seconds behind the stage winner, Ellen van Dijk (DLT) with Annemiek van Vleuten (OGE) 22 seconds behind in second place.
Brennauer's team mate, Elena Cecchini also put in a strong time trial performance to finish 10th, just 17 seconds behind Brennauer and 1 minute 5 seconds behind the winner. Cecchini said, "Before the stage today Lisa told me that the TT is a lot about your head and trusting yourself. So today I just tried to have fun and give it all! For me it was like a win! I never did any specific training for a TT, not this year or any previous year so if I put some focus there then I can improve. But I think I also was so good today because of the equipment we are using. Feeling confident and fast actually makes us women stronger! Last stage tomorrow and we are ready to fight again. It will be hard, but also for the others!"
Following the morning stage where Barbara Guarischi sprinted to third place, the team had the opportunity to see the time trial course that Brennauer said was not technical. "It was more a full power time trial than a technical one. There were bends left and right but not many real corners. I'm happy with my third place, it was quite a big gap but I know that I prefer the longer time trials. My result showed I'm on a good way although there is room to improve. I do feel great on my Speedmax, it certainly felt nice and fast, but I am equally confident that I can improve further with more practice on it, getting used to the position and some more specific training. It was good to do another time trial after the team time trial earlier this week. I'm looking forward to more this year!"
Brennauer is third place in the general classification before the final 119km stage tomorrow on the German island of Borkum. She is now 52 seconds behind leader van Dijk  Follow the racing action on the team's twitter @WMNcycling using #EWT16.