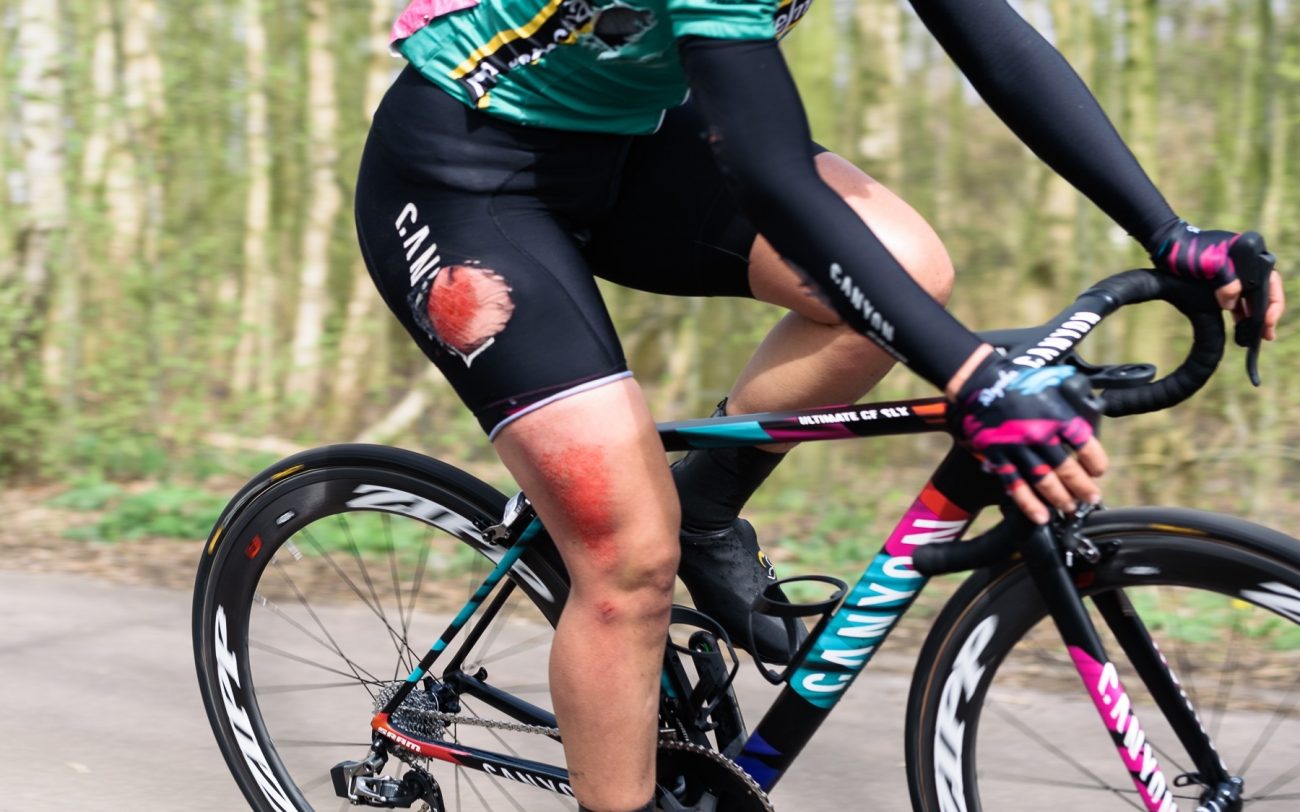 Lisa Brennauer eighth in Netherlands on stage three
Lisa Brennauer has overcome a crash on stage three at Energiewacht tour to take eighth place. The stage was won solo by Allie Dragoo (USA) who attacked her five breakaway compatriots in the last kilometres. Second was Julie Leth (HTP) and Gretchen Stumhofer (USA) was third over the line.
The six rider breaker formed early and had an advantage up to nearly three minutes. With no dangerous GC riders, Boels Dolman controlled the front to maintain the gap. Dragoo, riding for USA National team made a late attack and rode solo to the line, unable to be caught by a lone chaser in Leth. Brennauer crossed the line in eighth position, second in the bunch sprint. Brennauer summarises the stage:
"Our plan before the stage was to maybe get some bonus seconds for me or for the other girls to be part of a breakaway. Whatever our team tried, our jersey was never allowed to get away. Once the break went with the six riders there was not a lot of action after that. There was minimal wind today and no other major moves.
I crashed in a slight tail crosswind section just before halfway into the race. At that moment the whole peloton was in one line on the side of the road.  I was well placed, around fifth or sixth. Suddenly the road narrowed and some riders in front of me were also surprised by that. Some went into the mud, some tried to stay on the road. I tried to stay on the road but exactly hit the point between the mud and road and I fell. I was really lucky in that situation because the whole peloton still had to pass me and I was glad that no one crashed into me. I am okay, just a few bruises and some skin off. But the worst is my beautiful Canyon Aeroad is kaputt!
The team has done a great job for me so far! They are on my beck and call and ready to do whatever is needed. It's really nice for me! I would have liked to see one of my team mates  in the break today because it's a big chance for them to do a great stage result! I hope there is another opportunity for them."
Tomorrow is a double stage for the Energiewacht Tour, a morning road stage and an afternoon 13.6 kilometre individual time trial. Brennauer said, "I don't have really plans for the TT tomorrow. I mean it would be nice to do a great result but it's not that I expect this for the first TT of the year! For sure the morning stage will be really hard and fast with windy roads."
The general classification remains unchanged after stage three with Brennauer third, 11 seconds behind Blaak before tomorrow's double stage day. Follow the racing action on the team's twitter @WMNcycling using #EWT16.
Stage 4a: Zuidhorn – Zuidhorn, 10:00 CEST, 75.4km
Stage 4b Individual Time Trial: Leek, 15:00 CEST, 13.6km
Stage 5: Borkum – Borkum, 12:30, 119.3km