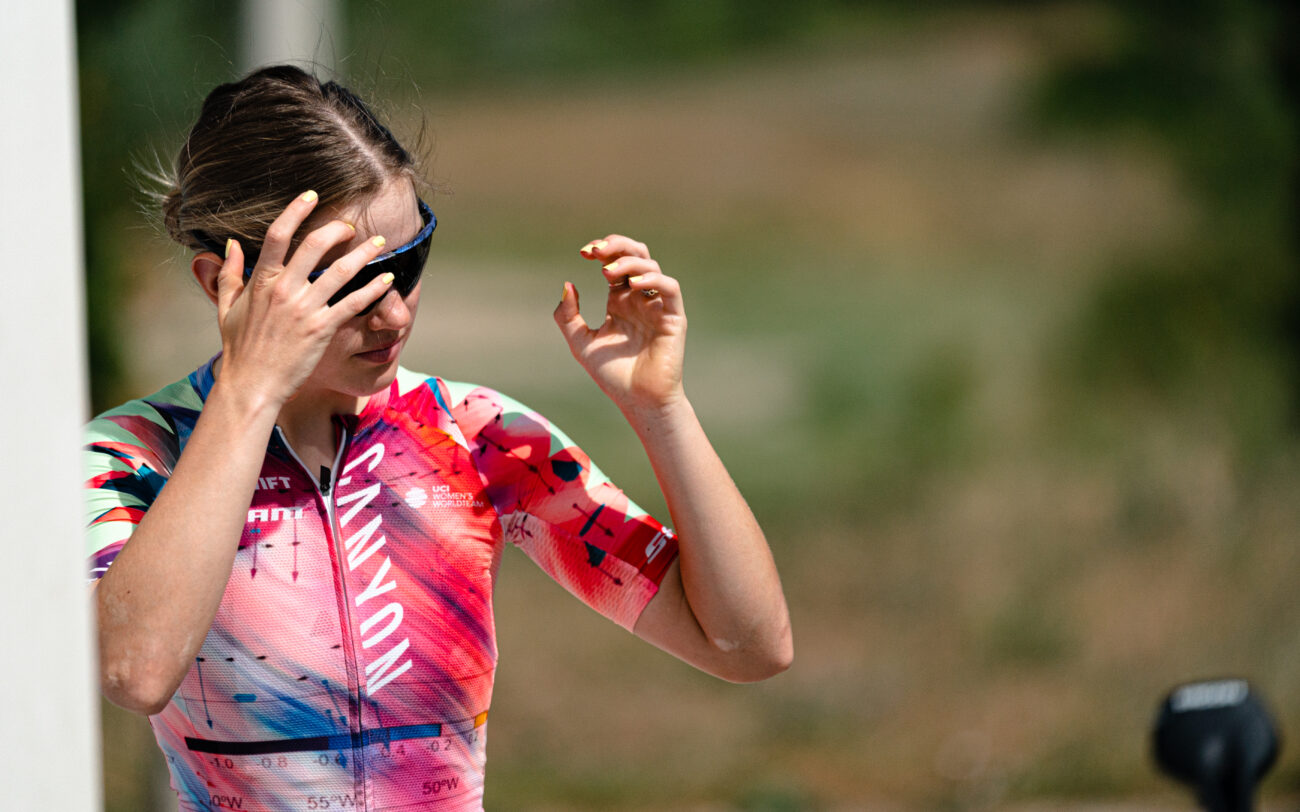 ROSTER FOR TOUR DE SUISSE
CANYON//SRAM Racing's roster for Tour de Suisse will be Neve Bradbury, Ella Harris, Lisa Klein, Soraya Paladin, Pauliena Rooijakkers and Sarah Roy. The four-day stage race starting on Saturday 18 June has added a circuit race and an individual time trial to its parcours.
The first stage starts with a 10-lap flat circuit around Vaduz for a total of just 46km. A flat ITT stage 2 of 25.6km is unlikely to cause large gaps in the overall classification. Stage three will start to see the climbers come into their own as two classified climbs provide most of the 1500m of elevation gain on the day. The final queen stage has a summit finish in Lenz, after an earlier 6km-long climb at the midway point of the stage.
Neve says, "The first two stages are going to be more predictable. I'm looking forward to the ITT so I can practice my time trialling. The main climb on stage three is quite early but I feel like it will reduce the size of the bunch coming to the line. And the final stage is going to test those GC riders who are still up there from the ITT because the stage is quite hilly."
"For me, I aim to be in the action and play an important role for the team on stages 3 and 4. I feel my confidence in breakaways and my climbing ability has been boosted from Tuesday's race up Mont Ventoux," adds Neve.
Lisa says, "I've been doing a lot of TT efforts in the last weeks. I'm looking forward to the tour this weekend. I feel like I've prepared well for the ITT stage including in full kit and helmet. There are some TT specialists there so I'm looking forward to seeing how I measure up. The course suits me well and I'm aiming for a podium."
HOW TO FOLLOW
The tour can be followed by #tourdesuissewomen. A broadcast is available on SRF2, RTS2, RSILA1.
Stage 1 | Vaduz – Vaduz | 46km | Race start 19:30 | Broadcast 19:25-21:10CEST.
Stage 2 | Vaduz – Vaduz | 25.6km | First rider 10:11 | Broadcast 11:10-13:05CEST
Stage 3 | Vaduz –  Chur | 124.2km | Race start 14:00 | Broadcast 15:25-17:50CEST
Stage 4 | Chur – Lenz | 98.5km | Race start 14:20 | Broadcast 15:25-17:50CEST