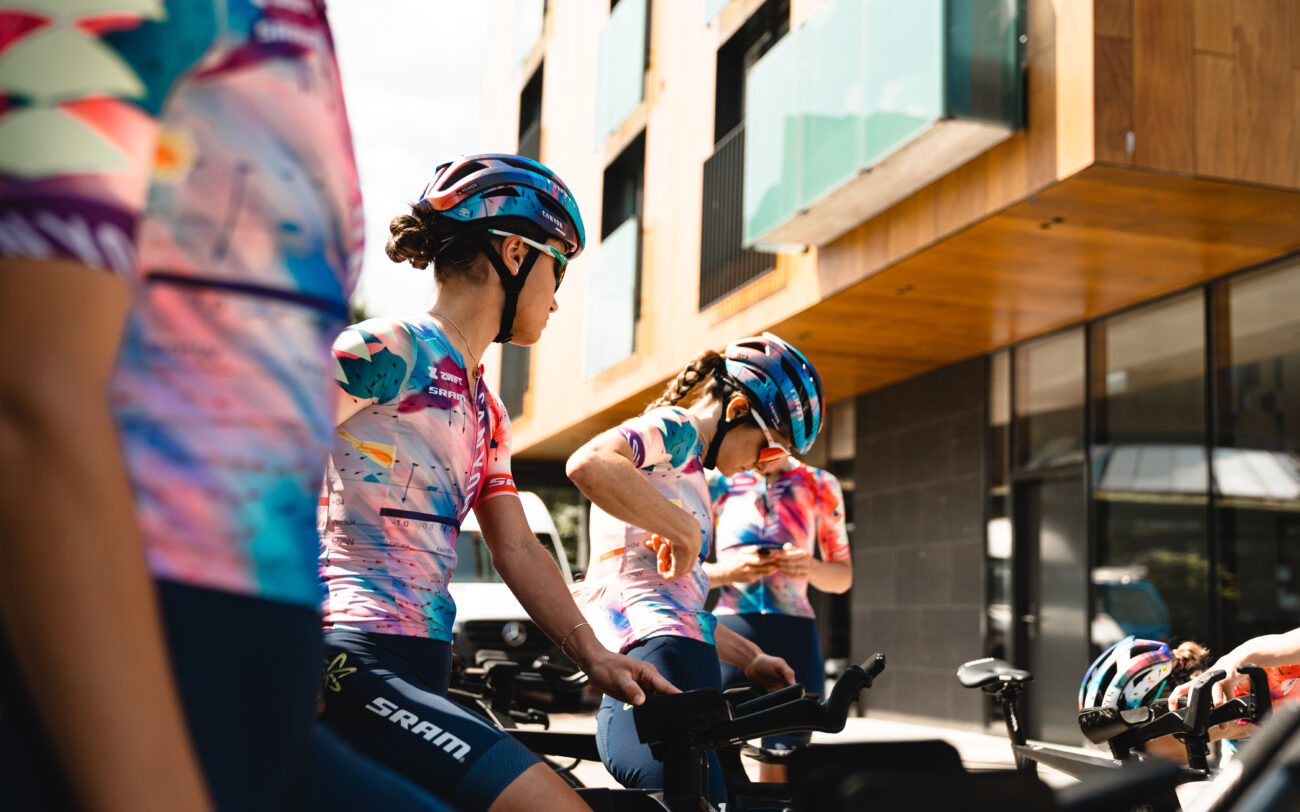 ROSTER FOR TOUR DE ROMANDIE
CANYON//SRAM Racing will close its 2023 road season with Tour de Romandie from 15 to 17 September. The team's roster for the three-day stage race is hometown hero Elise Chabbey alongside Ricarda Bauernfeind, Neve Bradbury, Kasia Niewiadoma, Soraya Paladin and Antonia Niedermaier.
Elise says, "It's always more special to race in front of family and friends, and I'm going to enjoy this tour. Especially the last stage, which is on my home roads. I really know every single corner, and I'll have even more friends and family there cheering for me."
Soraya says, "It's the last race of the season but not the least. We are here with a strong team, and the motivation is high to finish the season in the best way possible. It's also Elise's home area, so we have extra motivation. Stages 1 and 3 are good for me and I'd love to have a good result there. Stage 2 will be the GC day, so I will help our strong climbers as much as I can."
HOW TO WATCH
Tour de Romandie can be followed on X with #TDRF2023 and #UCIWWT. A live broadcast is on GCN and Eurosport.
Stage 1 | Yverdon-les Bains | 144.1km | Start 11:30 | Broadcast 14:05CEST
Stage 2 | Romont – Torgon | 110.8km | Start 10:13 | Broadcast 12:35CEST
Stage 3 | Vernier – Nyon | 131.9km | Start 11:40 | Broadcast 14:10CEST