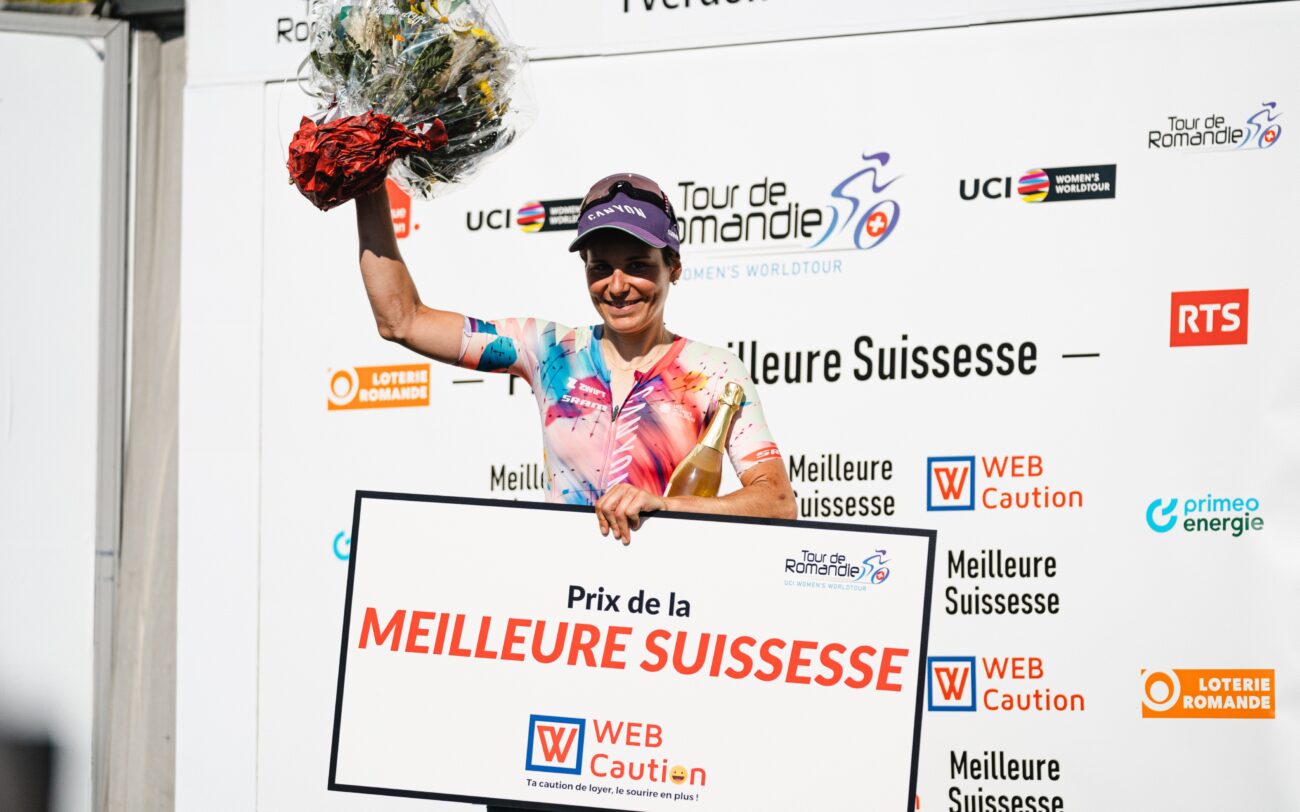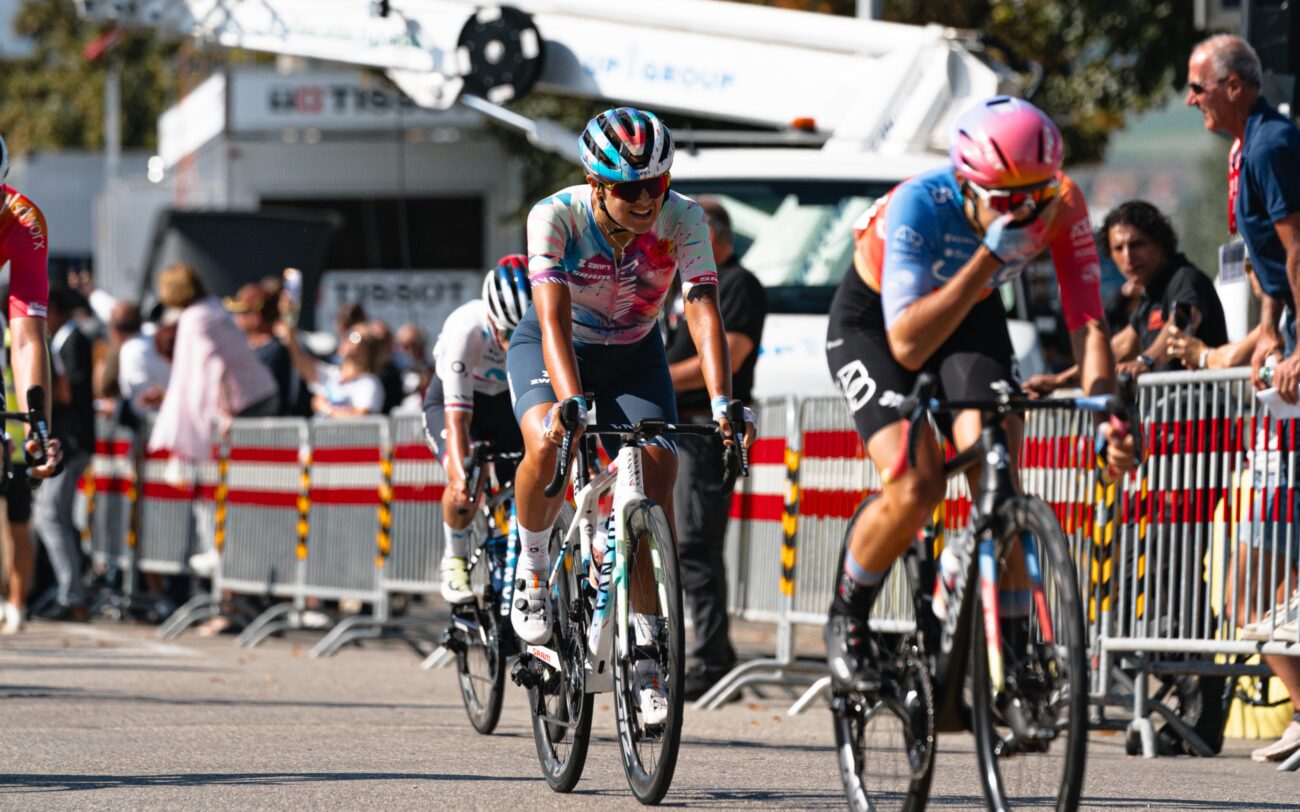 SORAYA SPRINTS TO 4TH AND ELISE WINS BEST SWISS RIDER
Soraya Paladin sprinted to fourth place on the opening stage of Tour de Romandie today in Yverdon-les-Bains, Switzerland. Soraya was just off the podium, adding to a string of top-five places for the CANYON//SRAM Racing rider this season. Teammate Elise Chabbey did the lead out for Soraya in the sprint and finished eighth place. That gave Elise the award for Best Swiss Rider on the stage.
Soraya says, "Again, fourth is a bit frustrating, but we did a good race as a team. We wanted to race aggressively and we did that. I had to save energy for the sprint, and then if there was no breakaway in the last kilometres, Kasia and Elise would give me full support for the sprint. In the last 500m, I was with Elise in a good position, I just couldn't find a space to start the sprint. Anyway, tomorrow is another day, and we are ready to fight for the GC."
Elise says, "Our plan was to create some moves on the last lap, but unfortunately, nothing really went away even if we tried many times with Kasia. Then we turned our focus to the sprint, and we did a lead-out for Soraya. I left her 300m to go, which is still too far, and I need to improve that. Fourth is not bad, but we wanted to win. As Best Swiss Rider, it is always nice to be on the podium in front of all the Swiss people, and I enjoyed it."
Soraya is fourth in the general classification at +4 seconds, with Elise Chabbey at +10 seconds going into tomorrow's queen stage with a summit finish on the Torgon climb.
HOW TO WATCH
Tour de Romandie can be followed on X with #TDRF2023 and #UCIWWT. A live broadcast is on GCN and Eurosport.
Stage 2 | Romont – Torgon | 110.8km | Start 10:13 | Broadcast 12:35CEST.
Stage 3 | Vernier – Nyon | 131.9km | Start 11:40 | Broadcast 14:10CEST.