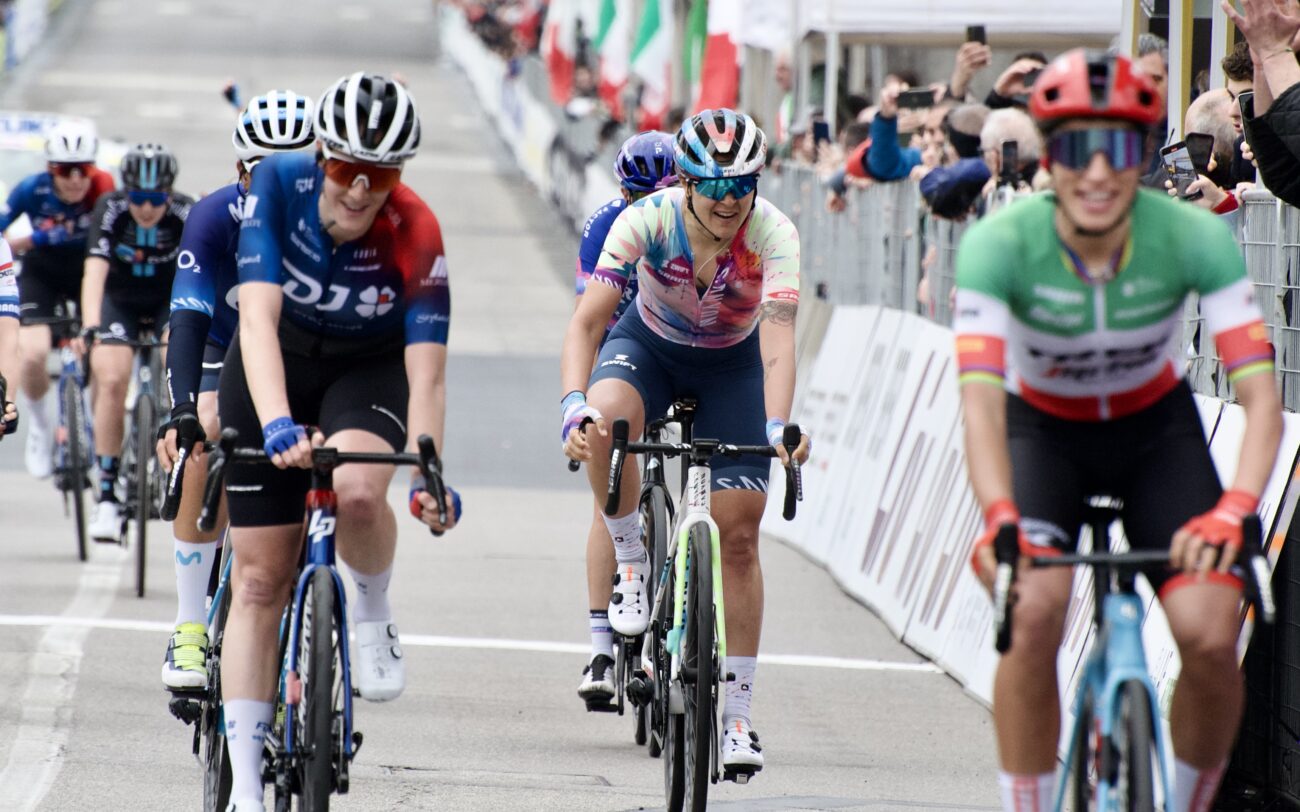 SORAYA SPRINTS TO 5TH AT TROFEO BINDA
Soraya Paladin sprinted to fifth in the Women's World Tour race at Trofeo Binda in Italy, narrowly missing the podium.
HOW IT HAPPENED:
Teammates Tiffany Cromwell and Pauliena Rooijakkers forced early moves in the race but no group was given any decent advantage. When the peloton hit the final circuits, CANYON//SRAM Racing and other teams tried to race aggressively, but it was not enough to shake many sprinters. Shirin van Anrooij (TFS) attacked with 25km remaining and could hold off the peloton until the end to win by 23 seconds. Behind, Paladin took speed in the final corner and opened the sprint for second place. She was overtaken close to the line and could keep fighting to hold fifth place. 
SORAYA'S REACTION:
"The race was hard but not hard enough to drop the serious sprinters in the final. We tried to make it hard with several attacks but couldn't do it enough to make a big impact. Shirin was strong when she went away and behind, we didn't have good cooperation in the chase. I was surprised she could stay away because the final climbs weren't easy, but it shows she was the strongest today."
"I was looking for the podium. I felt good during the whole race, even on the climbs. It's sad to miss the podium, but I can look forward to the next races. It shows my form is good, and race preparations are going well."