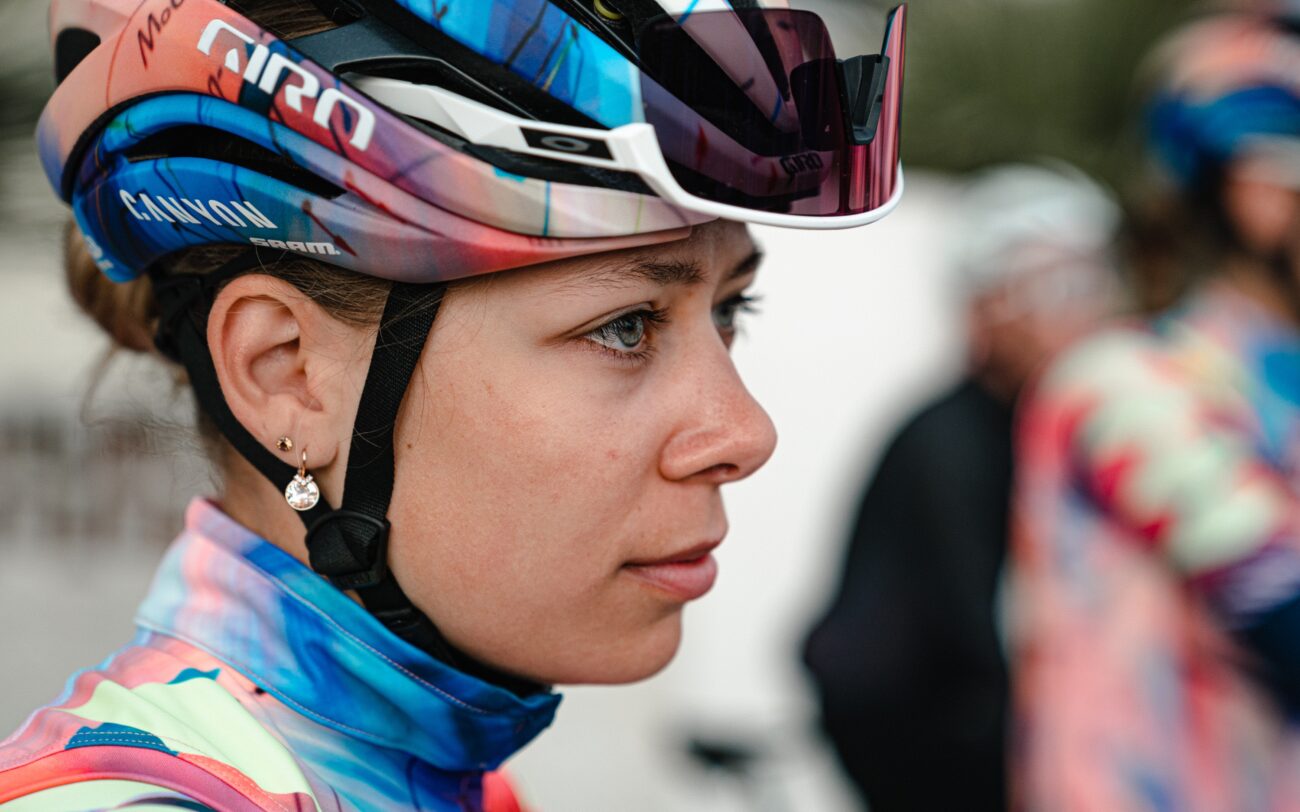 SHARI DEBUTS AT OMLOOP HET NIEUWSBLAD
"It's very exciting! I feel honoured that I can be at the start line in my own country with these riders as my teammates. I don't feel any pressure at all and I'm looking forward to my first race with the team," says Shari Bossuyt. The 21-year-old rider from Kortrijk will make her debut in the CANYON//SRAM Racing colours tomorrow at the spring classic opener, Omloop Het Nieuwsblad.
Shari, the first Belgian rider in the team's seven-year history, says she's enjoyed the start of the season in her new environment.
"It's an adjustment with a lot of different nationalities but it's been super fun. I've come out of our first two training camps feeling stronger and really am enjoying myself with the group. Together with the team, we've made a good plan for the spring races starting with Omloop Het Nieuwsblad and Le Samyn des Dames. After spring, I'll have a small rest to recharge my body and be ready for the second part of the season," explains Shari.
The 129-kilometre Omloop Het Nieuwsblad course keeps a mixture of cobblestone sectors (5) and climbs (9) but in a different order than usual in this year's edition. The traditional and decisive climbs, the Muur de Geraardsbergen-Bosberg duo, remains in the final 30 minutes of racing.
Shari says she can stay relaxed going into her second time racing Omloop Het Nieuwsblad.
"I think the course this year suits me better than last year because the climbs are more spread throughout the race. I don't have any stress to be the leader and I'll enjoy racing with my teammates. I'm really curious how we race together and I know I'll learn a lot from each of them."
ALICE, CHLOE AND LISA HAVE THEIR FIRST RACE OF 2022
Two of Shari's teammates for tomorrow's race, Sarah Roy and Kasia Niewiadoma, have already clocked up three days of racing at last week's Setmana Ciclista Valenciana in Spain. Like Shari though, tomorrow is the first race of the 2022 season for Alice Barnes, Chloé Dygert and Lisa Klein.
Alice says, "I'm really excited for the first race of the year. I love racing Nieuwsblad and feel there is always a buzz around the race. Of course, there are nerves as you never know what your shape is until you are in a race situation."
It will be Alice's sixth time racing the opener to the spring classics.
"Positioning is always important. It may not always make you win but you can definitely lose from bad positioning. I've been able to make it over the climbs previously and I feel in good shape so I  hope that I can be there for the final again this year."
Alice continues, "There's such a variety of riders who can win this race. If a climber goes on the Muur it'll be hard for me to follow but then you can be in a good chase group and all of a sudden you're back in contention for a sprint finish. It's a really interesting race and great for fans to watch. As a team, we need to stay together, learn how we all work, and aim for the best result possible. It will be an important race also for some of the bigger targets."
For Chloé, it will be her first road race in Belgium and she says she plans to focus on soaking in as much as possible for the spring classics that follow.
"It's an important race for me tomorrow that's going to help both me and the team in the future," says Chloé.
"I'm going in aiming to learn as much as I possibly can from my teammates and about the style of racing on these roads so that I can prepare for target races in spring. I'm excited that I'm ready to race a little earlier than we first planned, but I'm feeling ready for it. It will be a good starting point for my 2022 road season."
HOW TO FOLLOW
CANYON//SRAM Racing's full roster is Alice Barnes, Shari Bossuyt, Chloé Dygert, Lisa Klein and Kasia Niewiadoma, Sarah Roy. The UCI Pro Series race starts at 13:25CET on Saturday 26 February. The race can be followed on Twitter with #OHNwomen and #OHN22. The race will be broadcast live on Sporza, NOS, RTBF, GCN, Eurosport Player, FloBikes from 16:00CET.