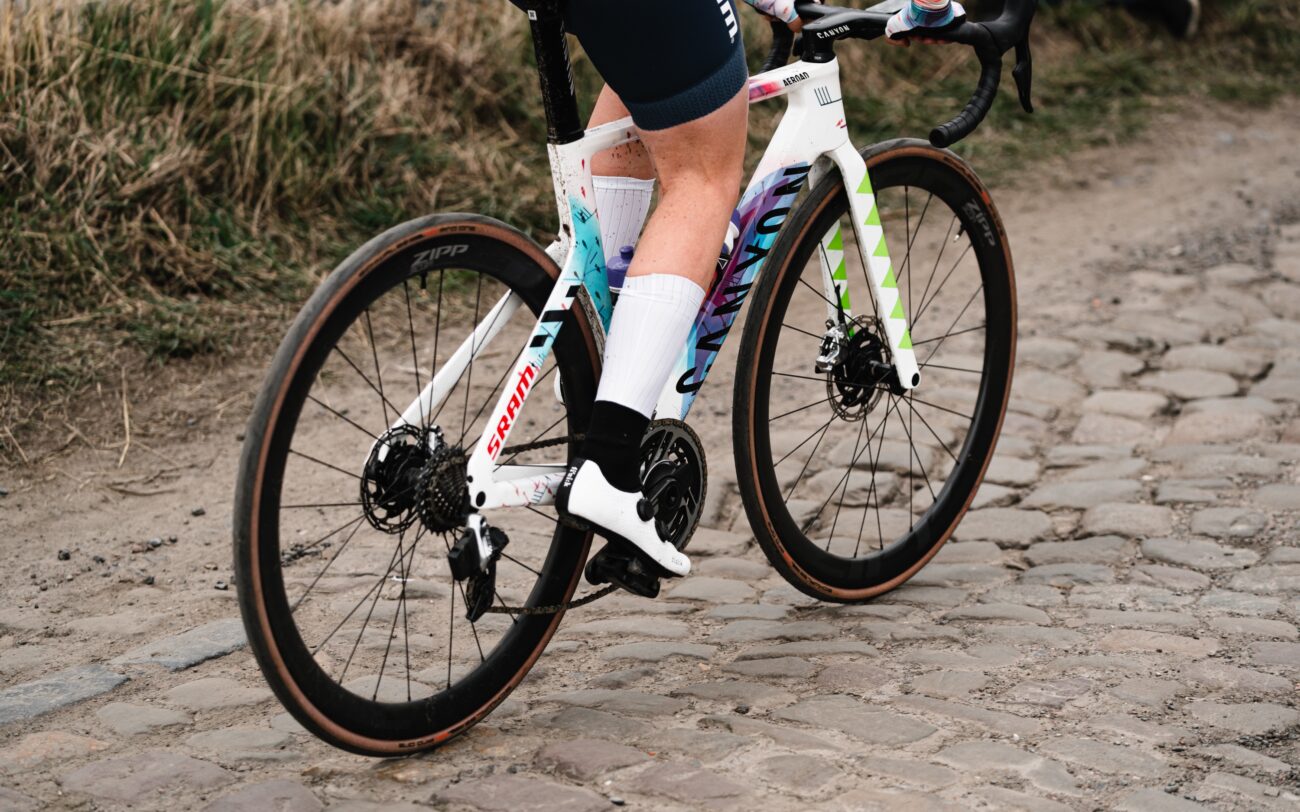 RONDE VAN DRENTHE ON SATURDAY
CANYON//SRAM Racing will start the next race of the Women's World Tour with a roster of Alice Barnes, Shari Bossuyt, Elise Chabbey, Ella Harris, Lisa Klein and Sarah Roy. The team will take on the 155km-long Ronde van Drenthe tomorrow, Saturday 12 March, in the Netherlands.
The course changes in favour of the sprinters for this year's edition. The infamous VAMberg is climbed four times but in a different pattern than in 2021. The peloton races over six cobblestone sectors through the forests before three local circuits up and over the VAMberg in the space of just 30km. With 39km to go the peloton heads to the finish town of Hoogeveen for a long flat circuit before one final climb up the VAMberg. Then, it will have the traditional 12km to the finish.
The race follows a successful tour for CANYON//SRAM Racing and in particular Shari. In last week's Bloiezone Fryslan, Shari collected two classification jerseys and a top ten place on the overall. The Belgian rider says she looks forward to her first World Tour race of 2022, and the third of her career.
"I have never ridden the World Tour race in Drenthe but I have raced the prelude, Drentse Acht van Westerveld. From this, I know that there can be a lot of wind and racing in the front part of the peloton will be important. I expect a race tomorrow with a lot of attacks. I'm looking forward to the first World Tour race of the year for me," says Shari.
HOW TO FOLLOW
Ronde van Drenthe starts at 12:15CET on Saturday 12 March and can be followed on Twitter with #RondevDrenthe and #UCIWWT. The race will be broadcast live at 15:10CET on RTV Drenthe, Sporza, GCN, and Eurosport Player.