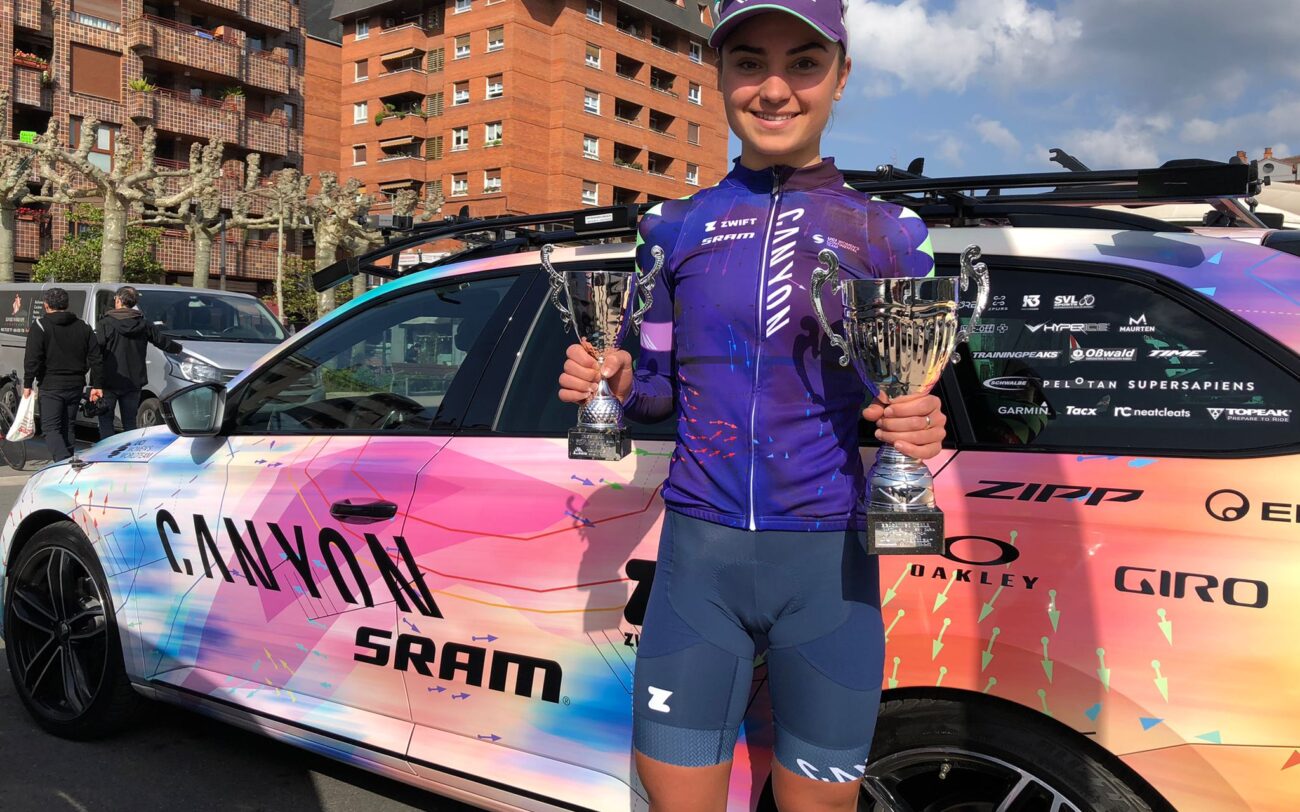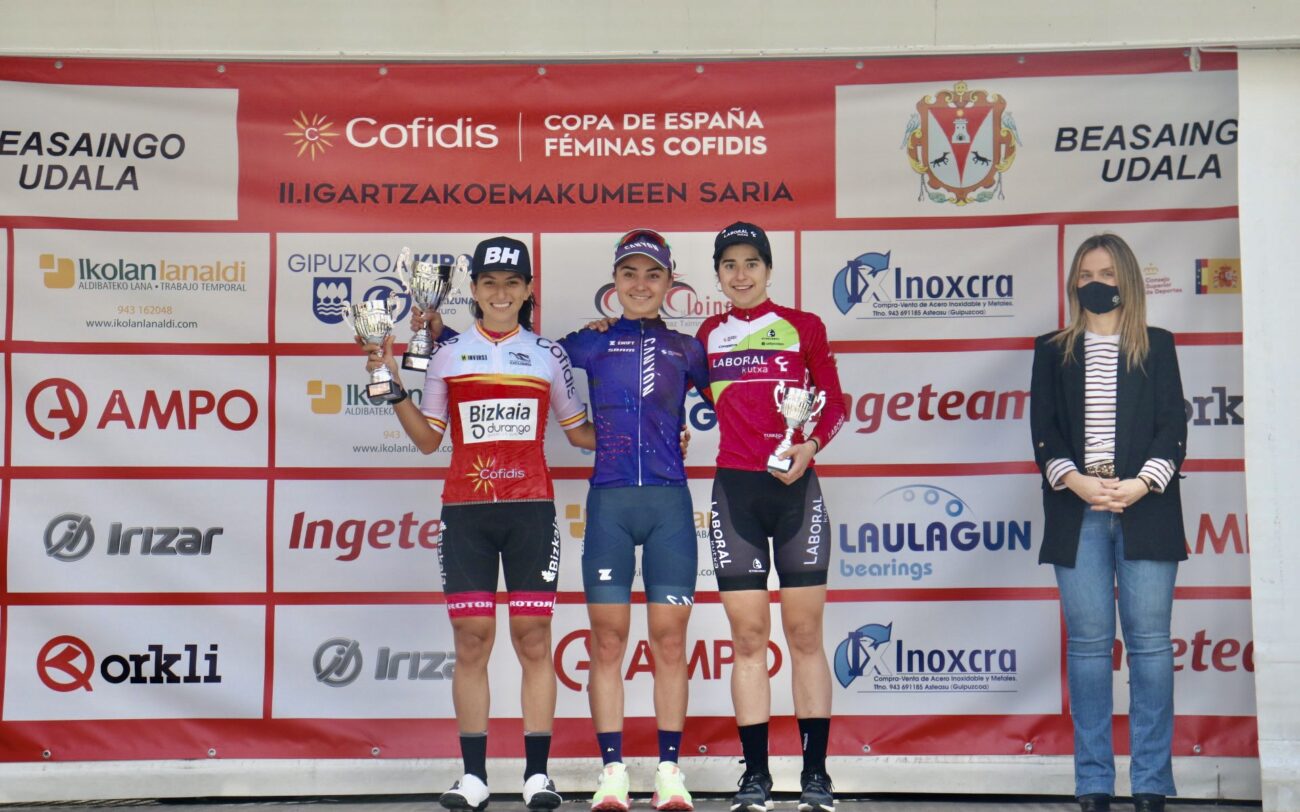 RICARDA CONTINUES THE PODIUM PERFORMANCES FOR CANYON//SRAM GENERATION
Ricarda Bauernfeind continued CANYON//SRAM Generation's podium appearances today at Il Igartza Sari Nagusia – Gran Premio Igartza in Beasain, Spain. In her first race of 2022, Bauernfeind won the mountain classification, sprinted to second in the elite race and won the U23 category.
The peloton split early on the hilly course and it was Ricarda and teammate Agua Marina Espinola Salinas who represented the team in the front group.
"On the third of five climbs we rode a high tempo and then we were in the front with 3 riders with around 40km to go," Ricarda explains how the final breakaway formed after 50km of racing.
"The other two riders were from the same team. We worked well together until 5km to go and then they kept attacking me one after the other. This was the hardest part of the race."
Despite the constant attacks, Ricarda was able to cover all of the moves and the trio remained together into the final corner for a three-up sprint finish. 
"I would say I lost the race in the last corner because I did a big mistake and took the wrong line. It's a learning process and I'm happy that I've started the season really well," adds Ricarda.
Teammate Espinolas Salinas finished in 11th place with Llori Sharpe in 34th.