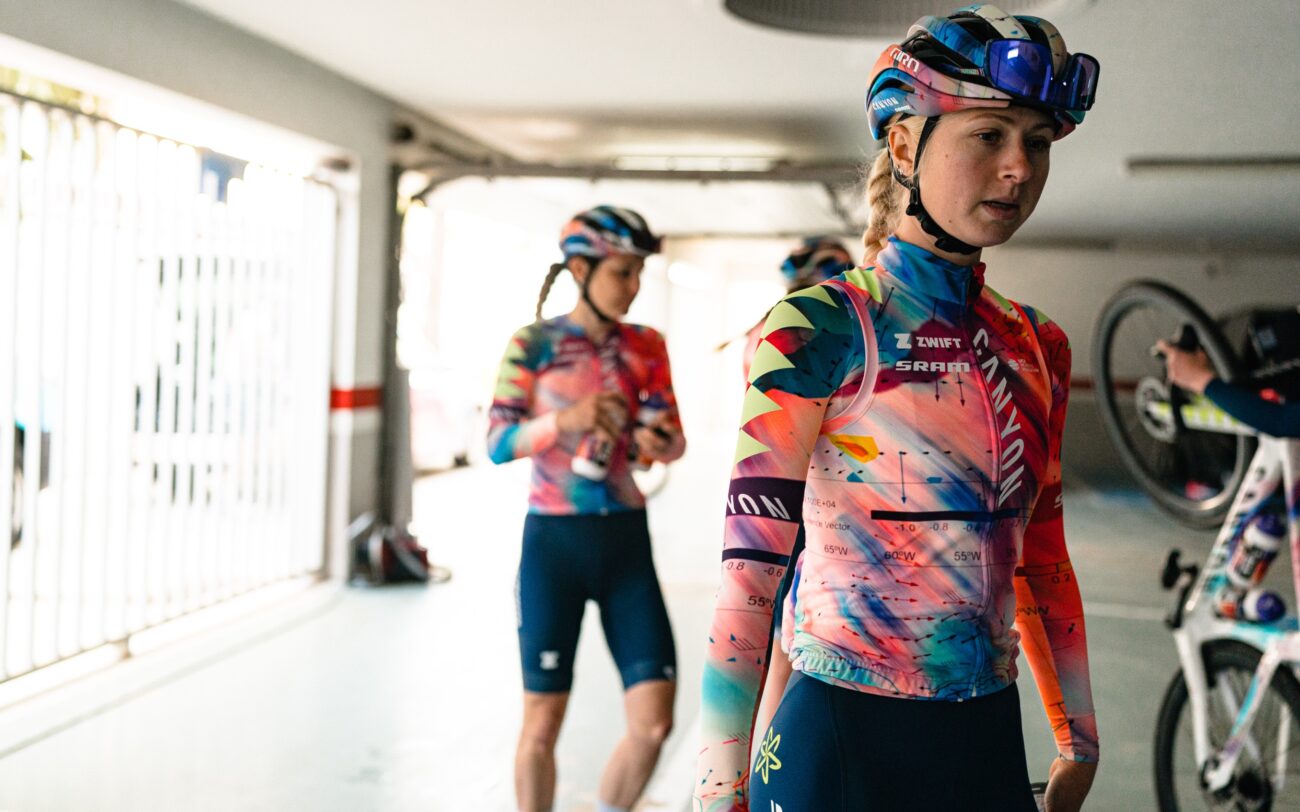 "THIS YEAR IS COMPLETELY DIFFERENT," MIKAYLA READY TO RACE
"Last year I had a bad race at Trofeo Binda. I wasn't 100% healthy. This year is completely different," says Mikayla Harvey.
The CANYON//SRAM Racing rider will have her first race of 2022 this weekend and says she feels she's in some of her best-ever form for this time of the year.
"My season last year finished early due to injury. This gave me a long off-season to focus on rehab and building on my weaknesses. I was hit by another stroke of bad luck from Covid-19 when I first arrived in Europe. I took recovery from this very seriously meaning I missed a lot of training and the first races. However, looking back I believe this wasn't a bad situation as my form has quickly come back because of the good foundations from training in New Zealand."
Mikayla says she has made changes to her 2022 preparations that she believes will help her become a better rider come race day.
"I have coaching support now from Dig Deep Coaching, and I've made a few administration-type changes that have made my athlete life more straightforward. I've added additional mindset training and structured yoga that have been really beneficial to my recovery. Last year I learned a lot about my mindset and how important the head is in racing. I have had a lot of time to reflect and I feel ready to put it into practice this season."
Mikayla's first race in seven months will be Sunday's Trofeo Alfredo Binda – Comune di Cittiglio, a short stroll from her home during the season in Italy. The Women's World Tour race is one of the longest-running women's races, established in 1974 in the home town of Italian cyclist Alfredo Binda. Affectionately known as Trofeo Binda, the organisers also hold a women's junior race, Piccolo Trofeo Binda, the same day in Cittiglio.
"I literally ride 1km down the hill and I'm at our race hotel! I am so eager to get back racing and let out the fire in my belly. Excitement to get back racing definitely outways any nerves that I have. This will be an important race for me to get back into the swing of things and kickstart my season, especially as my main focus is the Ardennes classics next month."
Mikayla will race alongside Alena Amialiusik, Elise Chabbey, Ella Harris, Soraya Paladin and Pauliena Rooijakkers in a strong lineup for CANYON//SRAM Racing.
The course is unchanged from 2021 with the peloton facing the category 4 Cunardo climb after 40km, before coming back to Cittiglio for 4 local and fast-paced laps including the 2.7km long Orino climb.
"Trofeo Binda is always a hard and aggressive race and that suits our team. I believe the best way to get a result is to ride smart but with a lot of passion and fire!" says Mikayla.
It will also be a home race for teammates Alena Amialiusik who lives in Italy, and Italian rider Soraya Paladin.
"I'm looking forward to Sunday. Personally, I really like the course. There is always lots of action during the race and the finish is usually unpredictable. It could be a bunch sprint, a solo win or only a few riders who will battle for the victory. As a team, we are ready for all of these situations. We aim to make the race exciting to watch and to get the best result as possible as a team," describes Soraya.
HOW TO FOLLOW
Trofeo Binda starts at 12:10CET on Sunday 20 March. The 142km race can be followed on Twitter with #TrBinda. It will be broadcast live from 14:45-16:15CET on GCN+, Eurosport, PMG Sport Facebook, PMG Sport YouTube, Cycling Sport Promotion.