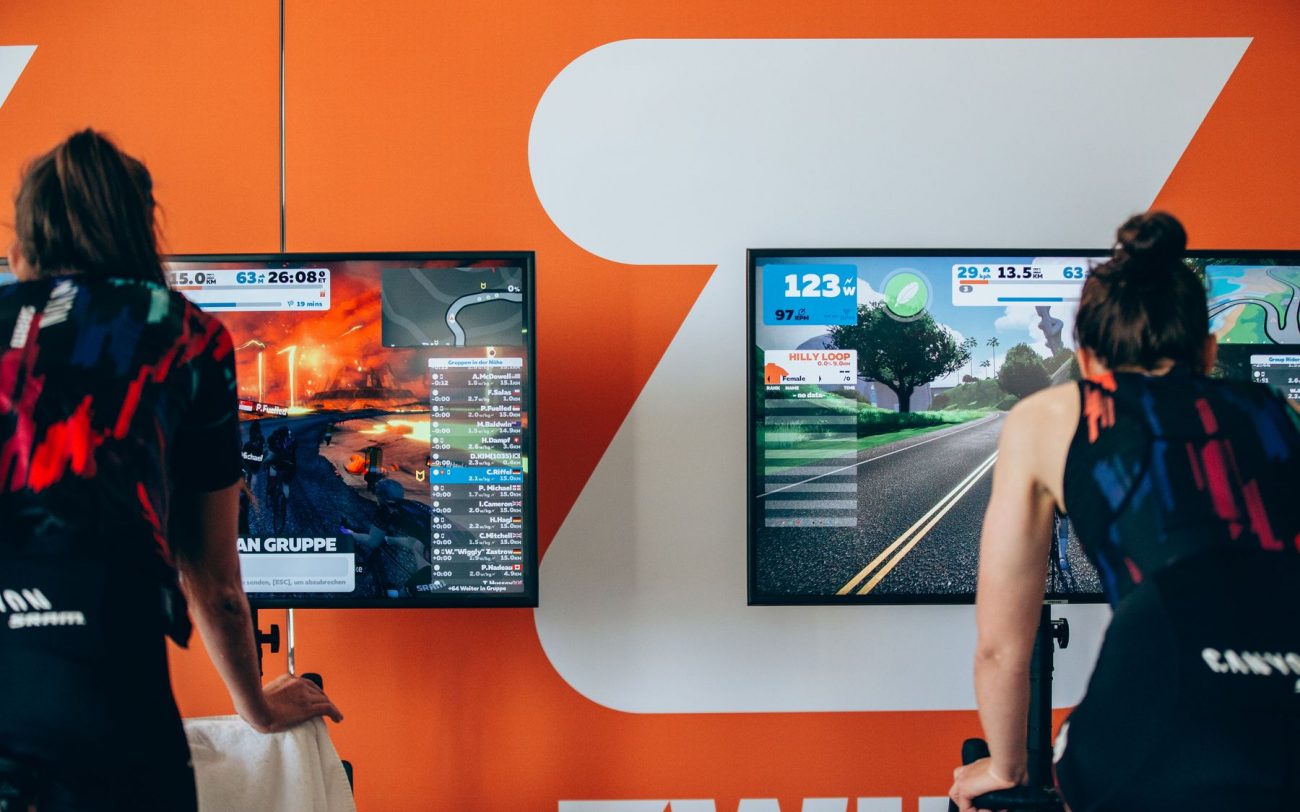 Racing the women's KISS Super League on Zwift
Starting Tuesday 19th February, CANYON//SRAM Racing will take part in the first dedicated esports league to feature professional cycling teams. The Women's KISS Super League will be held exclusively on Zwift. The first race will be streamed live from Canyon headquarters in Koblenz, Germany and the team's roster will be Alice Barnes, Tanja Erath, Rotem Gafinovitz and Ella Harris.
"In the end of 2017 Zwift racing brought me into pro cycling. Now pro cycling comes into Zwift racing," said Erath. The eight-week series will see four riders from each invited team compete on various courses on Zwift. A team-based points system will be used to establish the overall League winner at the end of the series.
"I'm really looking forward to see where it leads and how big it can grow. It will be an easy way of putting race efforts into your legs and compare your performance to others without traveling around the globe to race," added Erath.
"The races are an easy way of putting race efforts into your legs and compare your performance to others without traveling around the globe to race. I'm not a really experienced Zwift racer, since I only did a few races during Zwift Academy, but I'm looking forward to improve my race tactics there. I have a lot of friend who are crazy about Zwift races and follow every livestream. I think they are going to love it."
"So far every live Zwift event that I have experienced had an awesome atmosphere and you push yourself really hard. It's going to be painful, but fun!"