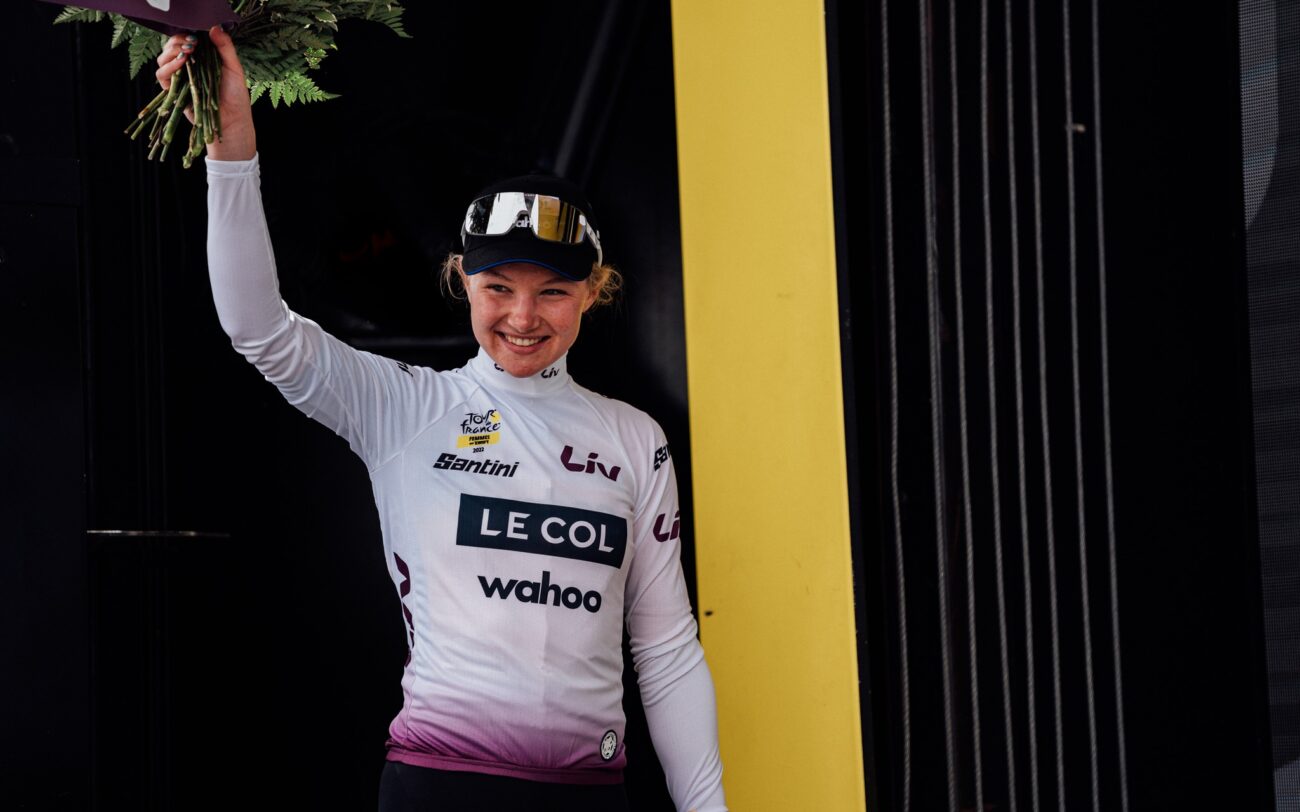 MAIKE VAN DER DUIN JOINS CANYON//SRAM RACING IN 2023
CANYON//SRAM Racing is delighted to announce that Maike van der Duin will join the team in 2023.
The Dutchwoman, who turned 21 years old earlier this month, has signed through to 2024 with the team.
In 2021, the young rider collected four medals at the U23 European track championships, including a gold in the scratch race and later won a silver medal in the same event at the UCI track world championships. 
Continuing to add to a list of impressive results in her young career, in 2022, Maike won the sprint classification at the Women's Tour and led the youth classification for two stages at the Tour de France Femmes avec Zwift. 
Maike said: "CANYON//SRAM Racing is a dream team for me. I hope to develop myself further and learn from my teammates. I'm looking forward to 2023 with CANYON//SRAM Racing and cannot wait to play our strengths in the finals next year!"
"The combination of doing both road and track makes me a stronger rider in many areas, for example, physically and with the tactics. I'm happy that I can combine both disciplines with CANYON//SRAM Racing. I'm fully committed to Paris 2024, and we will see what the future brings after that."
Cycling has been a passion of Maike's since she was a small girl, a fact that quickly shines through when talking to her. 
"I started to ride my bike when I was six years old. I was not allowed to do races at that age, but when I reached seven years old, I started racing and fell in love with it. I knew that I wanted to become a pro cyclist, and that has never changed."
"At that age, I did almost every sport I could: judo, tennis, volleyball, dancing, ice skating and all disciplines on the bike. When I was 14 years old, I decided to 'focus' only on cycling but doing all the disciplines: road, track, MTB and cyclo-cross," laughed Maike.
After high school, Maike completed a study in disabled care and worked for around 2 years in the field, combining it with her racing. In 2022, she stopped working part-time to be full time in cycling, though she recently added a new study.
"In the past months, I started a home study in psychology that allows me the freedom to do it from home. I felt that I like to have something different next to cycling, and I find this a good balance."
Team Manager Ronny Lauke said: "Maike is an exciting rider. Her ability to race aggressively, her tactical understanding and her natural speed will enhance our team in many different race scenarios. Maike is an ambitious and determined rider, and we're excited to see what we can achieve together."