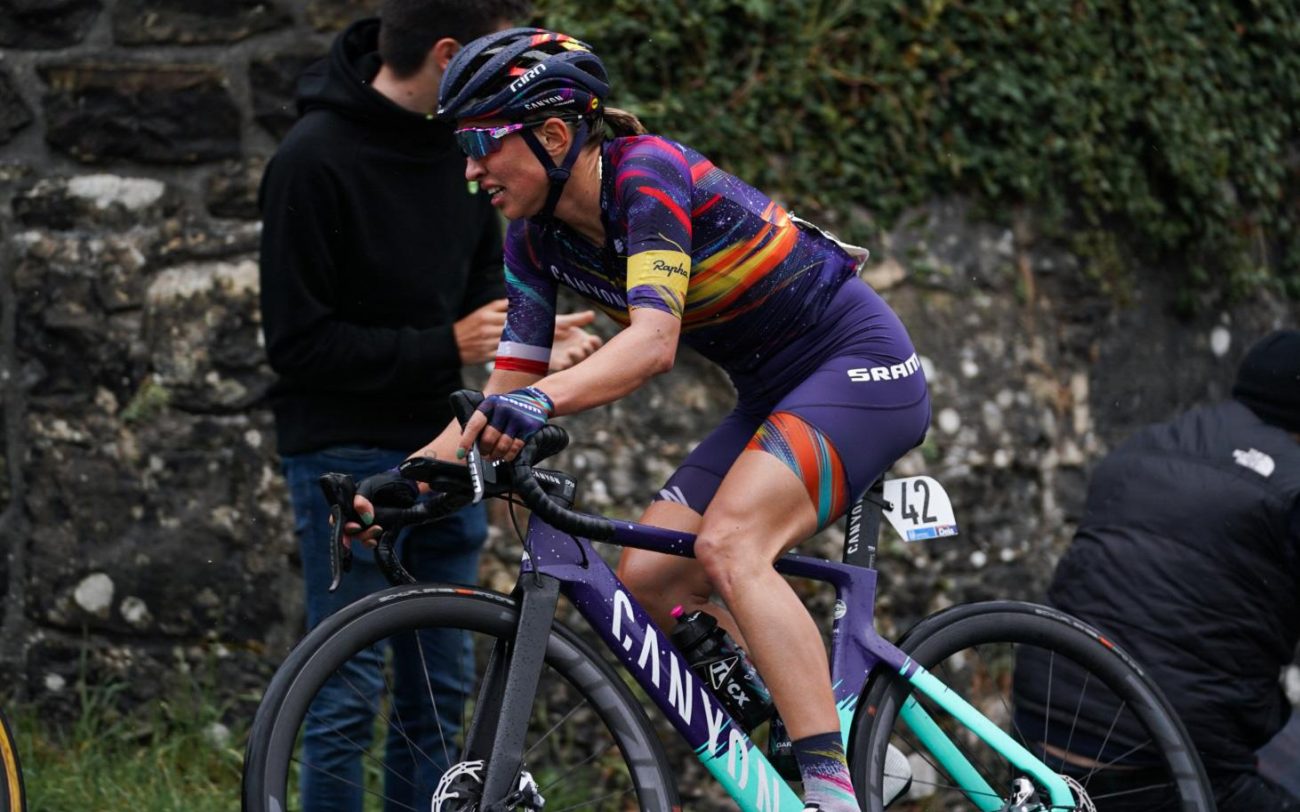 Kasia back racing with 4th in Durango
Kasia Niewiadoma returned to racing with strong form after finishing fourth at today's Durango-Durango Labor Kutzka Emakumeen Saria race in Spain. Kasia said she was happy with her race, despite not having the best preparation.
"Racing definitely felt hard today," said Kasia.
"After Liége-Bastogne-Liége, I took one week off and then started the preparation for the next part of the season. In the first week back I had some knee pain which forced me to have another week off. Coming here I knew that I was, let's say very fresh. For that reason I had no expectations and we went into the race with an open plan."
"With around 50km to go a gap opened in the peloton, for really no particular reason and then we were in two groups. Most of the main contenders were in our group so I was relaxed, but still happy to have my teammates working hard to keep the gap as small as possible and eventually close it."
Kasia continued, "I bridged across to the leaders on the second last climb, which probably cost me some energy on the final climb. I didn't really recover but I was determined to fight hard. Lars (Teutenberg) was great in the radio encouraging me to fight and go for the podium."
Niewiadoma was dropped from the leaders on the final climb but made a final effort to come back into contention as the leaders crested the climb. When the road flattened, Kasia again lost contact and was chasing alone for the final kilometres to come back to the leaders. The Polish rider watched the first three riders cross the line just 100m further ahead.
"I don't feel satisfied from my performance very often during a race, but today I feel good about my race. I didn't have the best preparation, yet I can still be up there in the front and close to being on the podium. My teammates have such a fighting spirit at the moment and it gives a great atmosphere and a good morale within our team. We're ready to go racing at the stage race this week."