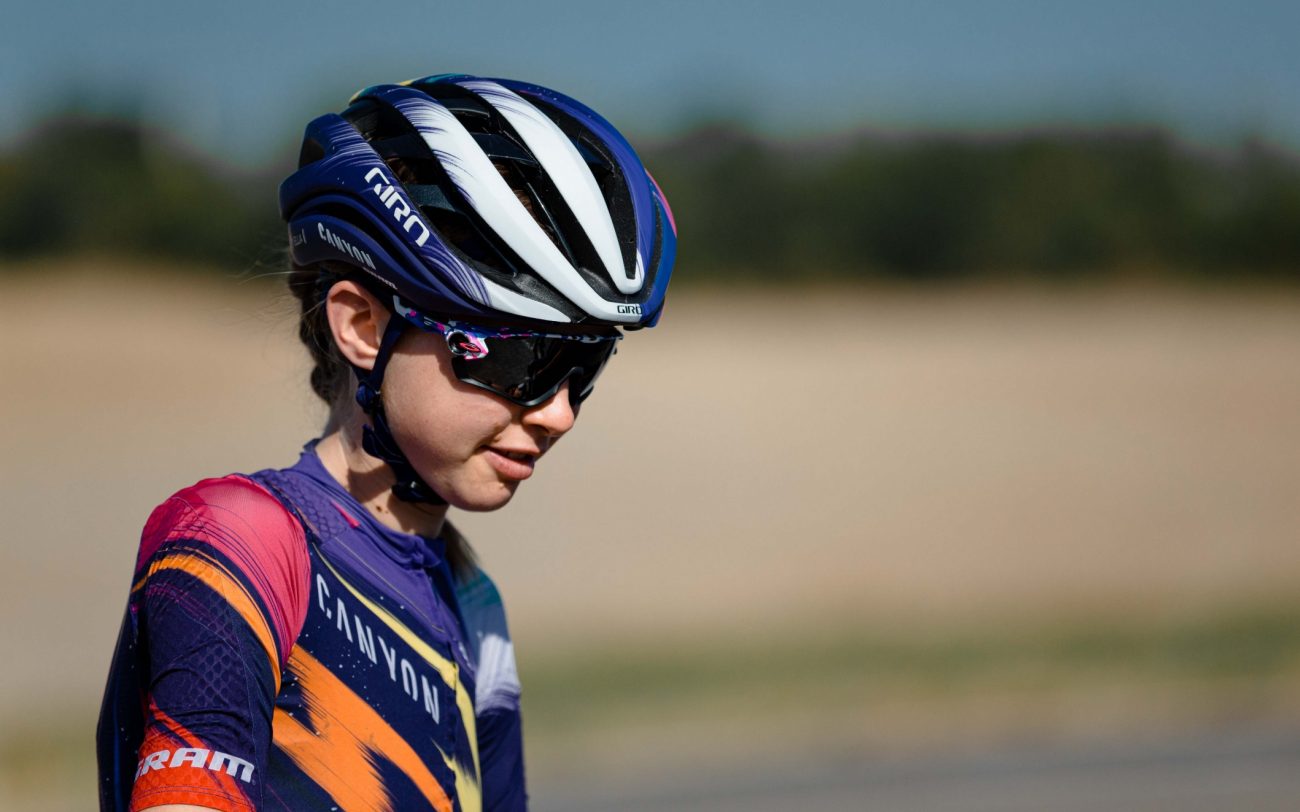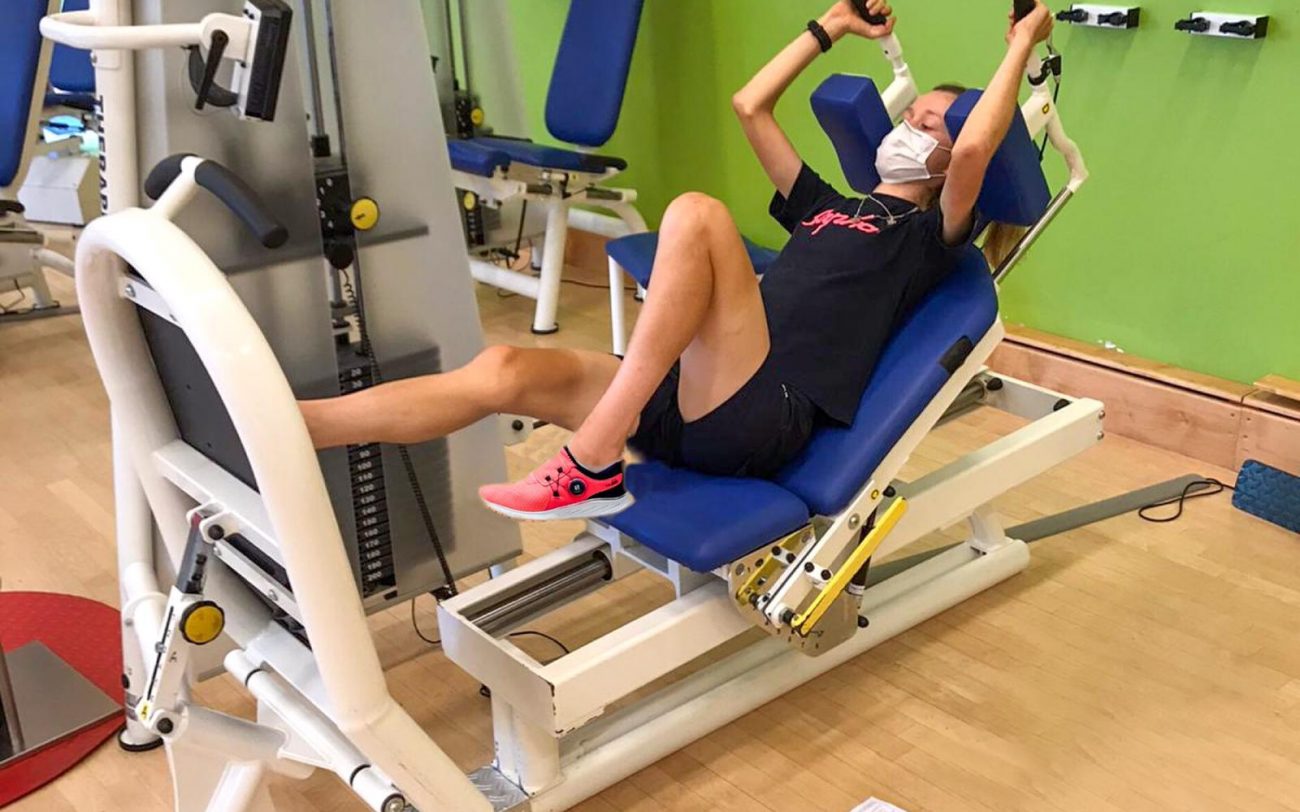 Ella Harris making inroads in her recovery
After suffering a right broken femur in a training crash July 31st, on the eve of Strade Bianche, Ella Harris is making inroads in her recovery. Ella underwent surgery for a pretrochanteric fracture at the University Hospital in Siena three days following her crash. After recovering in hospital, Ella stayed briefly at her teammate Hannah Ludwig's house, before moving to CANYON//SRAM Racing's medical partner, BG Klinikum Hamburg in Germany.
"Overall, I"m feeling pretty good and remaining positive, even though it's certainly not the situation I anticipated being in right now," explained Ella.
"I'm missing out on many things that I was really looking forward to doing, but I'm finding the silver linings and enjoying the challenge of getting back into a 'bike-riding' state. Like any injury, it has been frustrating at times, but I'm feeling fortunate that despite being a reasonably significant break, the prognosis is bright and the recovery process has been far quicker than I had anticipated it would be when I first knew I had broken my leg."
"Before the surgery, even having the bedsheets changed was a traumatic experience as most movements resulted in excruciating pain and a lot of screaming. However, there haven't really been any lowlights since I had the surgery, as the recovery so far has been fairly smooth sailing and everything is all going to plan," said Ella.
Post surgery Ella was allowed to walk partial weight-bearing with crutches, Eleven days after surgery Harris commenced using a stationary bike and was completing strength exercises with 100% load through her leg. Another week further along and Harris' explains her daily routine.
"I am doing two hours of sports therapy, one hour of physiotherapy and one hour of massage each day. I have already noticed big improvements in what I was able to do from the first day to the next, particularly with muscle activation and also in being able to distribute weight evenly through both legs. To raise my heart rate, I am spending time on the hand-bike which I find awful – if you've seen my arms you'll know why. I am also gently riding on the spin-bike to loosen the legs, although sitting on it makes me miss being on a proper bike even more. The massage has been excellent as I don't think the muscles in my leg have ever been this tight, so it's really helping to improve the range of motion I currently have and also my ability to perform general movements."
Rather than returning immediately to Girona following surgery, Ella and CANYON//SRAM Racing decided to go to BG Klinikum Hamburg, understanding the importance of her early rehabilitation. "It's been great to start my rehab here, as the facilities are excellent and the staff have been really cool to work with. Our team doctor Samuel Fisser has also helped a lot to make my recovery process very smooth, so I'm really grateful for his work behind the scenes. I've been able to come a long way in a short amount of time thanks to the quality of the programme here, and each day I wake up I'm feeling better than the previous."
Ella will stay another week at BG Klinikum Hamburg before returning to her apartment in Girona, Spain, but the 2018 CANYON//SRAM Zwift Academy winner maintains her focus on rehabilitation, and isn't setting her sights on a date to return to racing just yet.
"I achieved a small goal of being able to walk unassisted on Monday which actually felt quite grand. My long-term goal is to try and achieve a better power left/right balance on the bike than prior to the crash, which used to normally hover around 56/44% – a little embarrassing to admit. I hope the right leg will come back stronger than ever, at least 48% is the dream. In terms of racing, I'm not really jumping that far ahead. I've got a lot of things to do before I can consider that, and I just need to stay patient."