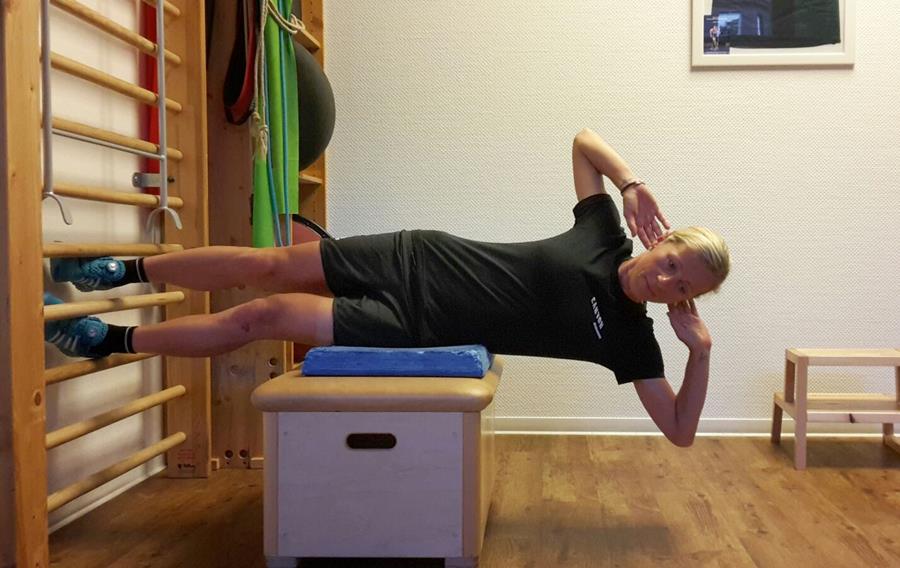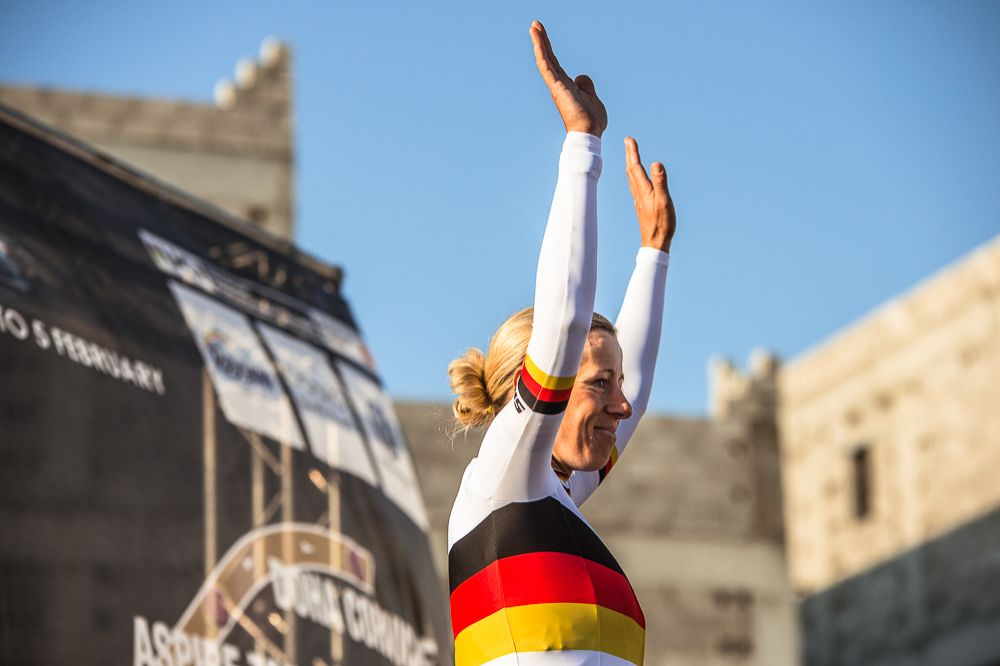 Trixi Worrack on her comeback plans
After undergoing emergency surgery on her left kidney in March, CANYON//SRAM rider Trixi Worrack is back on the bike and making steady progress in her comeback. The current German national road champion is aiming to make a return to racing and still holds racing at the Rio Olympics as her next big goal.
Worrack was involved in a crash at the Alfredo Trofeo Binda race in Cittiglio, Italy on 20 March 2016 where she suffered a ruptured kidney, broken rib, large haematoma and a life threatening amount of blood loss. Her injuries were so serious that she underwent emergency surgery that night in Varese, Italy where her left kidney had to be completely removed. Following several days in intensive care and hospital, the 34 year old then returned to her home in Germany to start her rehabilitation.
"The first few weeks at home I was not allowed to do any riding, and at that time I certainly wasn't up to it anyway. I was going to physiotherapy twice a day for my scar and I started some slow and gentle supervised exercises in the gym. Two weeks ago I had my first test on a trainer with the physiotherapist and doctor monitoring me. All my responses were good and I was given the green light to start training."
Worrack is quick to point out that it's a slow process. "Even now I'm not yet at full training. The first week I did 30 minutes or maximum one hour either on the trainer or on the road. I couldn't stand up out of the saddle or pull on the bars without some discomfort in my scar and side. I would fatigue quickly but that was mostly because my haemoglobin levels were still so low. It wasn't like returning to training after you've had a few days off because of the flu. It was different. I couldn't ride in my normal power zone, I was simply "riding" but I was satisfied with that. Now I'm training in my normal zones for up to three hours. I've not done any intensity or interval work yet though."
Worrack is still having frequent tests of her blood and kidney levels to monitor her right kidney and how her body is coping with her comeback. "This is the biggest factor that is determining what I can or can't do. It's not fear or the loss of fitness in my legs that's stopping me. Okay there is some fatigue, and it's as though my body feels like it's at altitude but that's normal considering my haemoglobin levels. It's going up slowly week by week and while that's happening then it's a good sign. The test results are determining my training still now."
Worrack already told media only one week after her crash that she had no plans to retire following such serious injuries and has not wavered in this decision. "Before this I didn't have a year in mind that I was going to retire. Since my crash and surgery I've always wanted to come back. The first days I'll admit were hard, more so because I just wasn't sure what was or was not going to be possible. But I never wanted to retire."
Her CANYON//SRAM Racing team mates have been very encouraging. "The riders and staff are always sending me messages or visiting to see how I am. Our DS stayed there in hospital with me the first days and was updating my family as well as the team and partners. Our partners have also been really supportive and this makes me want to get back to my cycling family as soon as I can. I've followed the results probably more now than I have ever before when I've been at home!"
Worrack is positive about her return to racing and future form on the bike. "Mentally I feel good. I don't have any fear about crashing when I'm training. It's not an issue at all. I've had worse crashes, and although obviously not as worse injuries as this, but getting back on the bike post crash feels the same to me now as it has done before. I'm not scared. I think in the future I might have to have an extra day of recovery, that's something I can foresee happening. But otherwise I hope that I can return to my previous levels."
If all continues to progress well in her rehabilitation Worrack will look to make a return to racing in mid-June. "Everything needs to go well. In training, in recovery and with my test results. Then I think this is a realistic goal. I have to stay healthy and have no setbacks I know, but I'm positive. I'm saying mid-June but we'll see if I can make it happen."
Rio Olympics remains a goal for Worrack. "I already have some results from earlier in this season. But there's no real criteria and even if I'm 100% fit then I'm not guaranteed. So first I have to focus on returning to racing and I want to be competitive when I do, not just to be there to roll around and finish at the back. I want to be able to have an impact on the races straight away. And then I can just see how things go. If I can race at German Nationals at the end of June it will give me and the national coach a better idea of how my form is."
Worrack, winner of last year's Amgen Women's Tour of California empowered by SRAM, is disappointed not to be returning to defend her win. "I'm disappointed I'm going to miss the races in USA, I really enjoy it there and Tour of California next week is big for our team and partners. I'm confident the girls will do well there and I look forward to joining them next month."