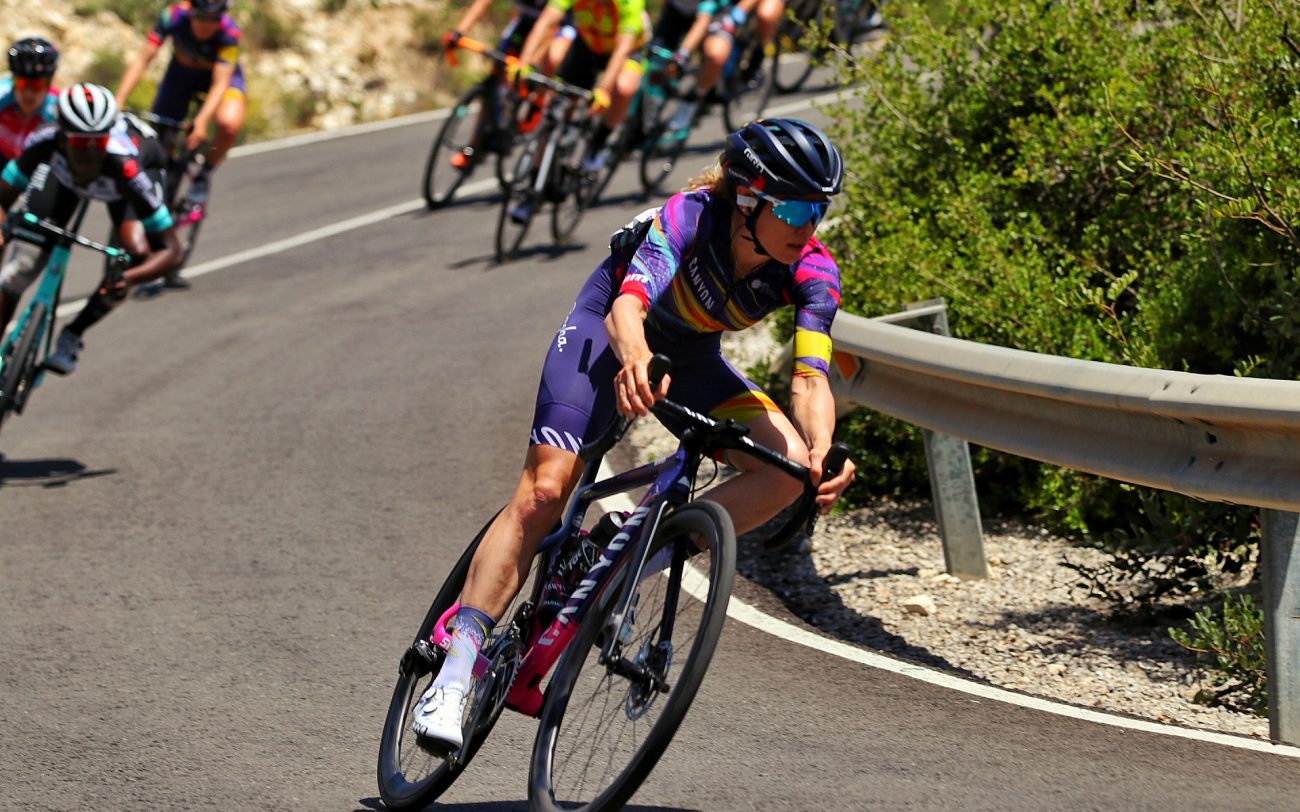 Tiffany sprints to 7th on stage 2 of Setmana Valenciana
Tiffany Cromwell sprinted to seventh place on the second stage of Setmana Ciclista Valenciana in Vila-Real, Spain. Tiffany started her sprint early after a strong lead out from teammate Lisa Klein but was unable to hold off some fast finishers.
Following the second stage Hannah Ludwig moves to second in the youth classification, while teammate Omer Shapira maintains her lead in both the mountain and sprint classifications. The stage was won in a photo finish by Sandra Alonso (BDU).
"Lisa had done such a long lead out for me and I saw other riders start on the right so I couldn't wait to start. I looked up and saw 300m to go and was like 'uh oh'. I nearly held on for a podium but it was nice to go, especially in a sprint that doesn't suit me," said Tiffany after the finish.
"Overall the team raced well together again. Omer and Hannah rode really strong on the climbs to match some of the best climbers and Omer kept the mountain jersey."
Tiffany continued, "When we had all of us back in the front group we committed for the bunch sprint. It was a shame for Alice not feeling so well in the second half of the race and she couldn't go for the sprint. But big kudos to Lisa. She really pushed herself. Getting dropped on the climbs then coming back and riding the front to help bring the solo breakaway rider back. And still having something left for a strong lead out. It was impressive to see and a really good attitude of racing. Tomorrow we try again, and are still in a strong position on GC."
Holding two jerseys, Omer said she felt good on the stage "I'm quite happy with the stage and my legs felt quite good. There was a leading group that formed on the climb which I was there with Hannah too. I also could follow the action on the climbs. Tomorrow we go all in for a stage win, and then we see what happens on Sunday for the jerseys."
HOW TO FOLLOW
Stage 3 |108km | Sagunt – Valéncia | 13:00CEST | broadcast from 14:45CEST
Stage 4 | 114km | Finestrat – Alacant | 12:00CEST | broadcast from 14:30CEST