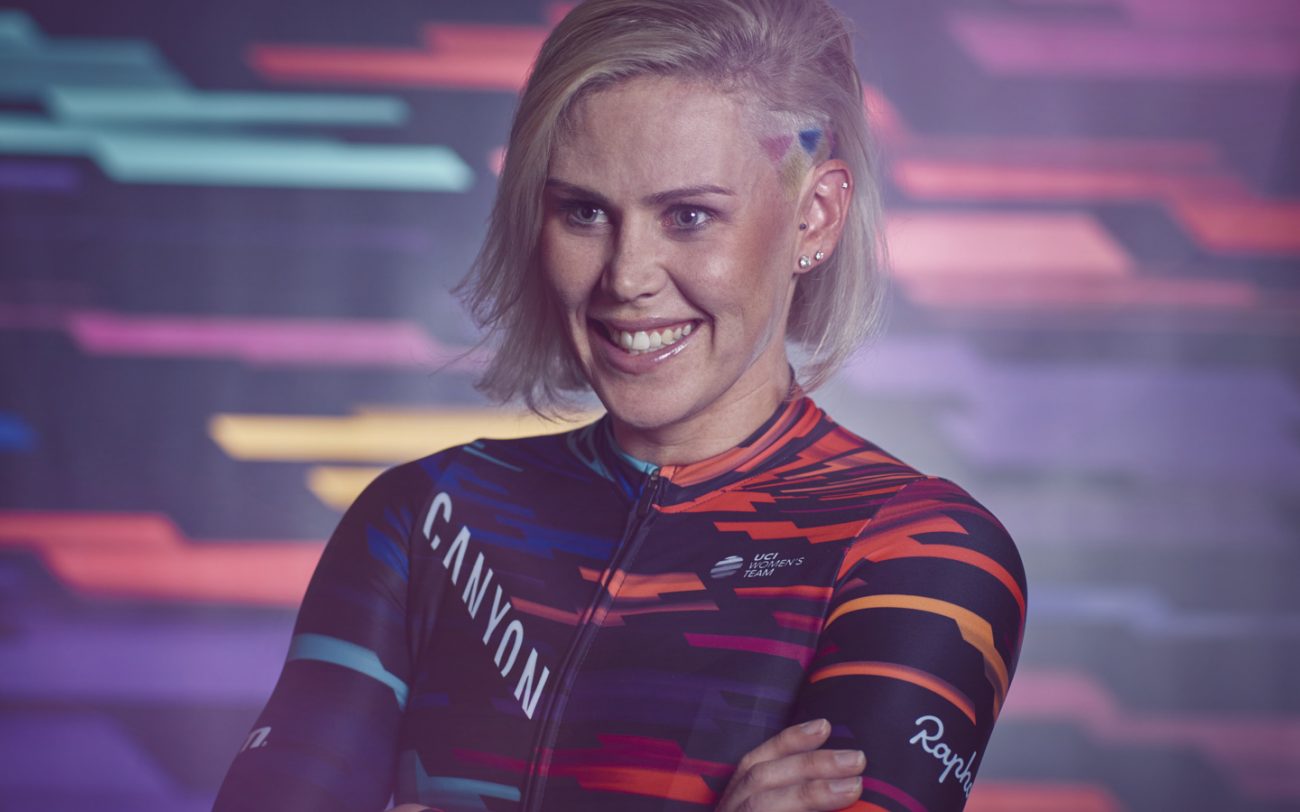 Tiffany to race at Australian nationals
Tiffany Cromwell will launch our new colours for the 2018 season when she competes at the Australian Road National Championships in Buninyong tomorrow Sunday 7 January. Until now the elite green and gold stripes have eluded the 29 year-old and she says she's aiming for at least a podium result.
"I've only been on the podium once at nationals so if I can get on the podium I would be happy with that. I'm trying to go in with a no-pressure attitude. I want to race my bike as hard as I can and finish with no "what-if" moments of regret or doubt," said Cromwell.
Cromwell started preparing early for her usual busy program of January racing in Australia. "I started my pre-season in late October so I feel I've built my strength and fitness steadily. It hasn't been a late rush to get form as I've done sometimes in the past," said Cromwell.
The CANYON//SRAM Racing rider will line up in a field of 75 women on Sunday for the 104km circuit-style course that has a slight change for the 2018 title. "It's hard to say until I actually ride it but I don't think the small change near the end is going to have any drastic impact. In the past the last 5km had been completely downhill so a late attack was rarely successful. Now there's a longer uphill drag before dropping into the downhill finish so it could potentially work in the favour of a late attack that stays until the finish," predicted Cromwell.
Cromwell who placed ninth in last year's race says tactics are hard to play out on the uphill/downhill circuit. "Like always it will be a hard race but I do believe that there are several individual riders who can take on the strength-in-numbers advantage of the GreenEdge team. It's the type of course where you either have the legs on the day or you don't. It's rare to get a "lucky" winner per say," added Cromwell.
Australian road nationals will kick start a busy month of racing for Cromwell. "After Nationals I will join the Australian national team for Women's Tour Down Under, Cadel Evans Great Ocean Road Race and Sun Tour. I'm aiming for a victory in at least one of those races. These races are also part of the selection for the Commonwealth Games that are important for an Australian rider."
"But my program of racing in January really adds to my build up to the European spring classics which are my first big goals of the season. I want to be on the start line of my first race in Europe with some good racing already in my legs, being super fit and in great shape to start the European season strongly with my team."
Australian Road Nationals can be followed from 08:50 on Sunday 7 December on Twitter with #RoadNats.