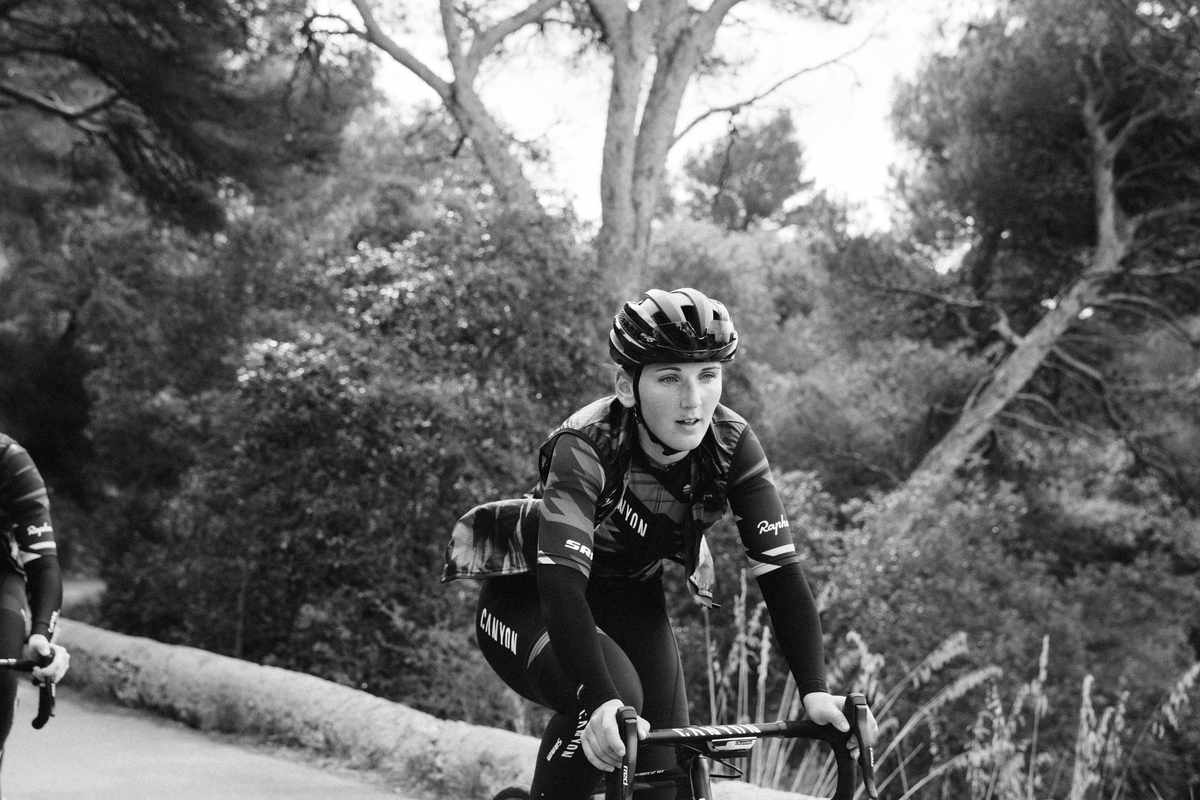 The first European stage race of the season: Energiewacht Tour
Lisa Brennauer looks forward to defending her general classification win from 2015 at the Energiewacht Tour starting Wednesday 6 April. The five day race is the first European stage race CANYON//SRAM Racing will compete in for the 2016 season. After winning the overall classification and team's classification at the Ladies Tour of Qatar in February the team is looking forward to a strong performance in Netherlands.
The 2016 edition of Energiewacht Tour has six stages over five days including an 11.3 kilometre team time trial (TTT) opening stage. Add to that an individual time trial (ITT) stage on the double day, and former ITT World Champion Lisa Brennauer is licking her lips to return to racing in the north of Netharlands.
"I'm looking forward to this race. It's going to be exciting to have the team time trial, the individual time trial and the long third stage (131km) in the winds of Netherlands. I think I'm in good form and we want to do a good result for the team. I really like this tour and I'm looking forward to the week. Even the incredibly windy last stage on the German island of Borkum, I'm looking forward to it." 
Brennauer will be joined by Barbara Guarischi, Alena Amialiusik, Elena Cecchini and Alexis Ryan. Ryan, who suffered a broken arm two years ago during the Energiewacht Tour says she still is looking forward to the stage race. "I'm a little nervous but no more nervous than I was say racing Flanders yesterday. Yeah I crashed there and got hurt really bad but it's not the race, it's just part of cycling. I only made it through two stages last time so I'm hoping to make it through the whole thing this time."
Stage 1 Team Time Trial: Groningen, 19:00 CEST, 11.3km 
Stage 2: Winsum – Winsum, 15:15 CEST, 116.8km,
Stage 3: Stadskanaal – Stadskanaal, 12:00 CEST 131.9km
Stage 4a: Zuidhorn – Zuidhorn, 10:00 CEST, 75.4km
Stage 4b Individual Time Trial: Leek, 15:00 CEST, 13.6km
Stage 5: Borkum – Borkum, 12:30, 119.3km