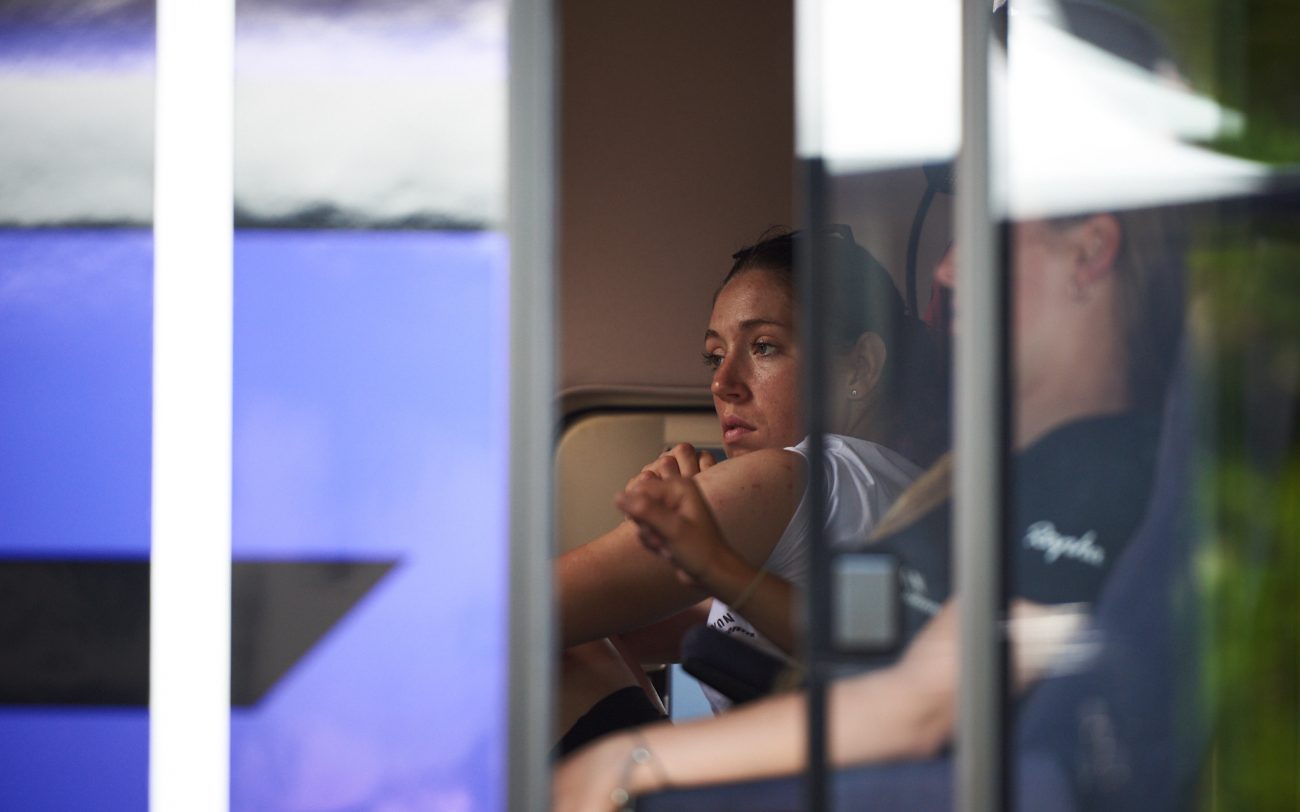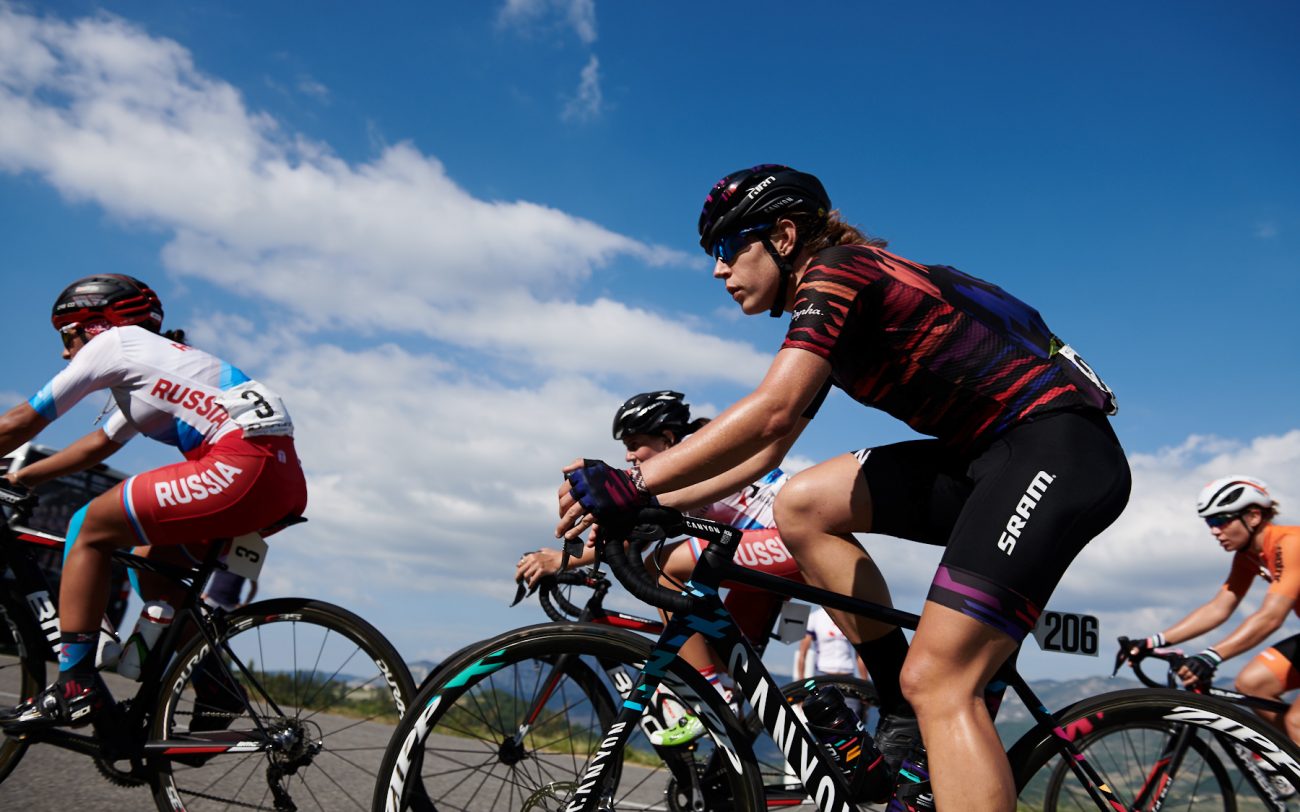 Tanja re-signs for 2019
Tanja Erath, winner of the 2017 CANYON//SRAM Zwift Academy, has extended her contract to continue with the team for the 2019 season.
The winner of the second CANYON//SRAM Zwift Academy, Erath has further proven the success of Zwift, a global online training platform for athletes, as an innovative project for identifying cycling talent.
In two weeks, at the final UCI Women's WorldTour race for 2018, Tour of Guangxi, Erath will finish her first season in the women's professional peloton with 35 race days, including winning the Rush Classification jersey twice at Tour de l'Ardeche last month. Add to that a silver medal in the scratch race at the German track national championships, and a 3:48 at her first ever attempt at an individual pursuit; raced on an outdoor concrete track.
Erath's ability to thrive when faced with a steep learning curve, has been a major reason CANYON//SRAM Racing has re-signed the 29-year-old medical degree graduate, said Team Manager Ronny Lauke.
"Whenever she was given a job to do during a race, Tanja was able to fulfil it to the best of her knowledge and skills, but even more impressive was her being able to work with the input she received afterwards, to do an even better job the next time. We saw this happen time after time throughout the season."
Lauke continued: "This made us believe that we can help Tanja to develop further and that we can make use of the physical strength and power that she has. It's been promising that Tanja has already played a vital role in various races. Either to bring the team onto the podium with her own efforts, or contributing to her teammates performances."
Born in Heilbronn, Germany, Erath moved to Girona, Spain for her first year as a professional cyclist. She admits the season has been a rollercoaster ride.
"This first year was an emotional and physical up and down. I'm glad there were more ups than downs!" said Erath.
"A new living situation, a new career. It's hard to describe the mixture of emotions. I would go between happiness, guilt, gratitude, fear, excitement, doubts… and many more. I'm still not sure, even now, that I have processed everything that has happened so far this year."
Erath agreed with Team Manager Lauke that she had learned a lot but was eager to absorb more in the 2019 season.
"I signed with CANYON//SRAM for 2019 because it gives me the opportunity to live my dream of racing bikes. I'm with, in my opinion, the best women's cycling team in the world. I hope to start the season next year on a higher level than I will finish it this season. I'm keen to learn more, to improve my performances, to be more relaxed, especially in race situations, just to be the best rider that I can be. I'm not there yet and it's what I'm aiming for," stated Erath.
Kate Veronneau, Brand Manager with Zwift, said Zwift was excited that Erath was re-signing with the team.
"We are delighted to hear that Tanja will continue riding for CANYON//SRAM in 2019. We knew we'd uncovered some real talent with Tanja, and she's proved it out on the road this year. I know she's hungry for more success next season and we wish her all the best!"
The announcement of Erath's signing comes as the 2018 CANYON//SRAM Zwift Academy semi-finals start today. After more than 1100 women graduated from the eight-week program, 10 semi-finalists were announced last week. Ten women from England, Germany, Netherlands, New Zealand, South Africa and Sweden will now battle it out in the next two weeks of semi-final workouts before being further narrowed to three finalists.
The 2018 CANYON//SRAM Zwift Academy will conclude at the team's first camp in Spain in early December where one winner will be announced to join Tanja in the 13-rider roster for CANYON//SRAM Racing's 2019 season.
Read more about the ten semi-finalists from the CANYON//SRAM Zwift Academy here.