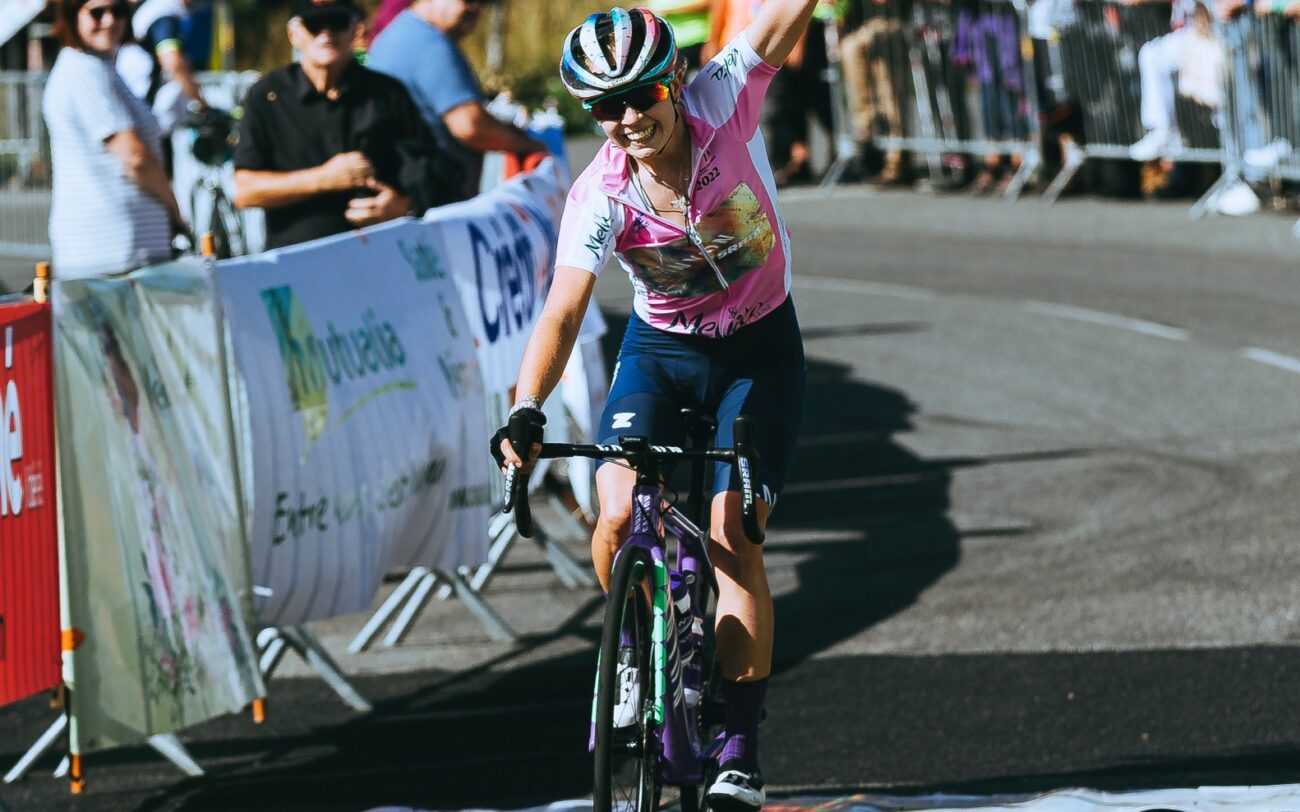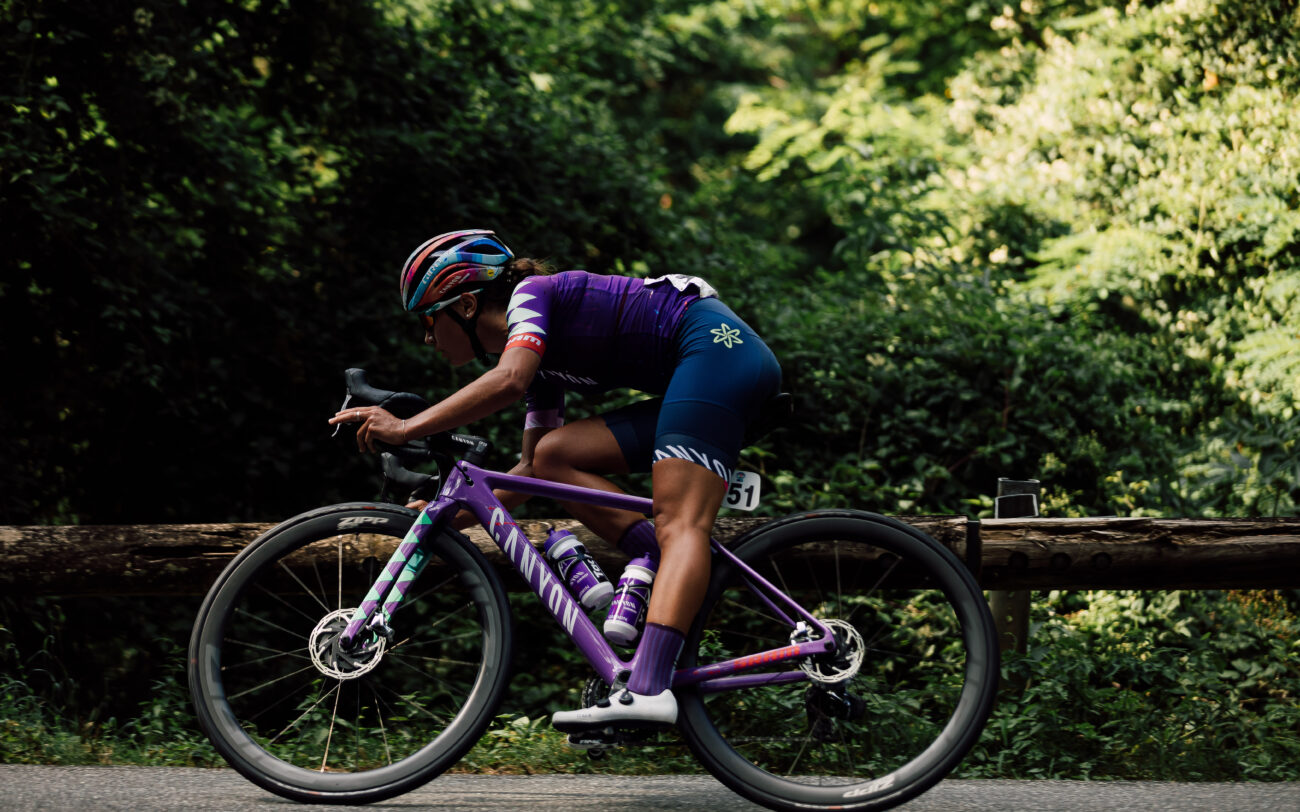 RICARDA AND ANTONIA STEP UP TO CANYON//SRAM RACING NEXT SEASON
CANYON//SRAM Racing is delighted to announce two new riders for its 2023 roster. Ricarda Bauernfeind and Antonia Niedermaier from CANYON//SRAM Generation have both signed two-year contracts with the World Tour Team for 2023 and 2024.
CANYON//SRAM Generation, the development team of CANYON//SRAM Racing that started new in 2022, had a stellar first season where both Ricarda and Antonia showed their promising talents.
Ricarda was outstanding in her first year as a professional rider, winning from national-level Spanish Cup races to UCI races to medals at the road world championships. She showed her all-around strengths by taking third overall at the Vuelta a Andalucia and fifth at the 2.PRO Lotto Thüringen Ladies Tour stage races. In time trials, Ricarda shone with a dominating win in the U23 ITT German national championships in a faster time than the elite women. The 22-year-old finished the season with two bronze medals in the U23 Road Race and U23 ITT at the world championships in Australia.
Antonia had her first race for CANYON//SRAM Generation in June after taking the first half of the season to focus on finishing her high school exams. She took second place at Classica de l'Arros in Spain and a silver medal at the German U23 Road Race national championships. Antonia's performance at the 7-day Tour de l'Ardéche, with 2 stage wins, GC and youth classification victories in just her 16th UCI race day of her young career, showed that she is one of the truly promising up-and-coming talents in the peloton.
Ricarda Bauernfeind said: "I'm proud to step up to CANYON//SRAM Racing for the next two years. Five years ago, I had the dream to become a world tour rider, but at the same time, I recognised that I wasn't ready for it. I did other things, and I studied at university. Having a world tour contract shows me that I made the right decision. I can't wait until the season starts!"
"CANYON//SRAM Generation allowed me to learn how to race. I raced in higher-level races with more riders in the bunch. I was encouraged to be brave and try new tactics in a race. As a team, we learned how to be professional cyclists and how everyone in a team can grow and learn different things from each other."
"This year was incredible. I never expected to reach so many great results in my first year as a professional cyclist. In every race, I was motivated to give my best and have fun at the same time. I had the best support from the CANYON//SRAM Generation team, including the riders, staff, and sponsors, from my coach and my family. I want to give a big thank you to all of them."
"I'm super motivated for next season. I want to support my teammates to reach great results, have fun and enjoy the racing. I still have a lot of things to learn, but I am confident I have the best team and teammates around me to improve myself. My goal is to develop as a rider and a person and race a big stage race like Giro d'Italia Donne or Tour de France Femmes avec Zwift in the next two years."
Antonia Niedermaier said: "I am very excited about the new step! I think that a lot of challenges will wait for me. I am looking forward to racing with the 'big' team!"
"I am looking forward to doing bigger races because I think the dynamic in these races will be completely different. I hope for some great stage races because I like to go on my limit every day, again and again.
My personal goal is to do an excellent job for the team and reach good results in some races."
"CANYON//SRAM Generation gave me a lot of things on my way! I learned a lot about how to race and the different race tactics. Coming from a ski mountaineering background, it was important to learn all these things in smaller races with less pressure from the outside. It was an excellent year to get into this sport. It was also important to see how the pro cycling sport works and to learn a lot of new stuff."
Niedermaier will continue racing ski mountaineering during winter, starting with her first races in January and finishing at the world championships at the start of March in Boí Taüll, Spain.
"My coach helps me to combine both sports. It has worked well, and we have a good balance between rest and training not to stress my body too much. My main goal this winter is the world championships, and then I can move my focus to cycling."
Team Manager Ronny Lauke said: "We are proud that in the first year of existence of CANYON//SRAM Generation, the riders have developed from being competitive in national competition races into world-class athletes. Leaving a footprint in races from the early part of the season, being on the podium and winning in UCI categorised events regularly in the second part of the season, and earning medals at UCI Road World Championships, proves this step is relevant and necessary for further growth of individual athletes as well as the growth of the sport."
2023 Roster
CANYON//SRAM Racing's 2023 roster will be:
Ricarda Bauernfeind, Antonia Niedermaier (Germany), Shari Bossuyt (Belgium), Neve Bradbury, Tiffany Cromwell, Sarah Roy (Australia), Elise Chabbey (Switzerland), Chloé Dygert (USA), Kasia Niewiadoma, Agnieszka Skalniak-Sójka (Poland), Soraya Paladin (Italy), Pauliena Rooijakkers, Maike van der Duin (the Netherlands), and Alice Towers (Great Britain). The final rider to be added to the 15-rider roster is the 2022 Zwift Academy road winner, who will be announced in the coming months.