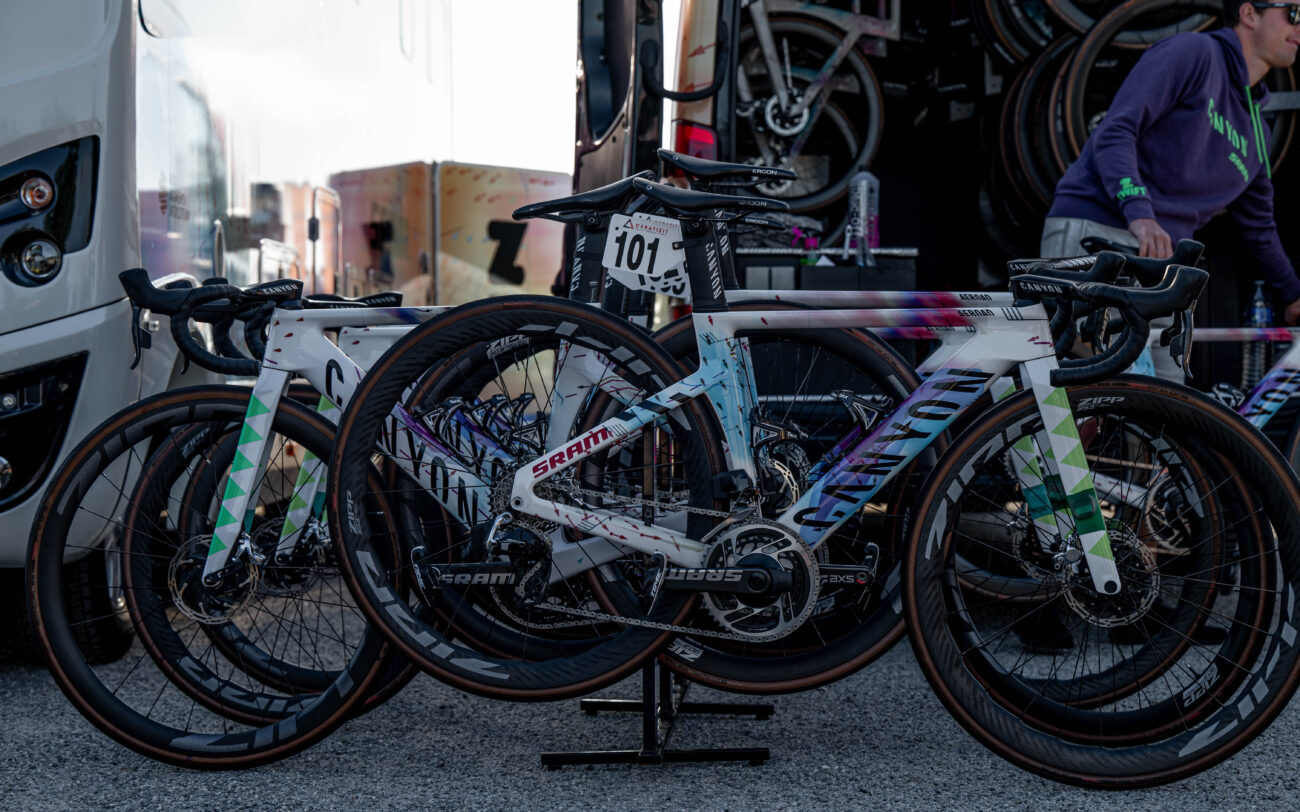 AN IN-FORM ROSTER FOR SIMAC LADIES TOUR
CANYON//SRAM Racing move straight to another Women's World Tour race with Simac Ladies Tour starting tomorrow, Tuesday, 30 August, in the Netherlands. The team's roster is Alice Barnes, Shari Bossuyt, Ella Harris, Lisa Klein, Maud Oudeman and Soraya Paladin.
The six-day tour includes five road stages and a 17km-long ITT on the penultimate stage. Renowned for early flat stages before heading towards the hills of Limburg, the 2022 edition is no different. All stages are virtual circuit-style courses around the start/finish town. The open planes on stage one to three allow cross-wind havoc if the weather conditions are right. Combined with the bonus seconds on offer in the intermediate sprints, the battle for the yellow leader's jersey is sure to be exciting.
As the tour hits the Limburg area, with three ascents of the famous Cauberg climb on stage four and a total elevation over 1700m, the general classification is set to be shaken up ahead of the undulating ITT. The final stage has 7 circuits of a 15km loop before 5 laps of an 8km-long finish circuit. With a total of 1700m elevation, the course offers plenty of opportunities for a last-minute shake-up on the final classifications.
HOW TO FOLLOW
The tour can be followed on Twitter with #SLT2022, with stages broadcast daily on GCN, Eurosport and Ziggo Sport.
Stage 1 | Tuesday 30 August | 141.2km | Lelystad | Race start 12:20CEST | Broadcast 14:45CEST
Stage 2 | Wednesday 31 August | 117.8km | Ede | Race start 13:00CEST | Broadcast 14:45CEST
Stage 3 | Thursday 1 September | 139.1km | Gennep | Race start 12:15CEST | Broadcast 14:45CEST
Stage 4 | Friday 2 September | 135.2km | Landgraaf | Race start 12:00CEST | Broadcast 14:45CEST
Stage 5 | Saturday 3 September | 17.8km ITT | Sittard – Beekdaalen | First rider 11:45CEST | Broadcast 11:45CEST
Stage 6 | Sunday 4 September | 150.3km | Arnhem | Race start 10:00CEST | Broadcast 11:45CEST