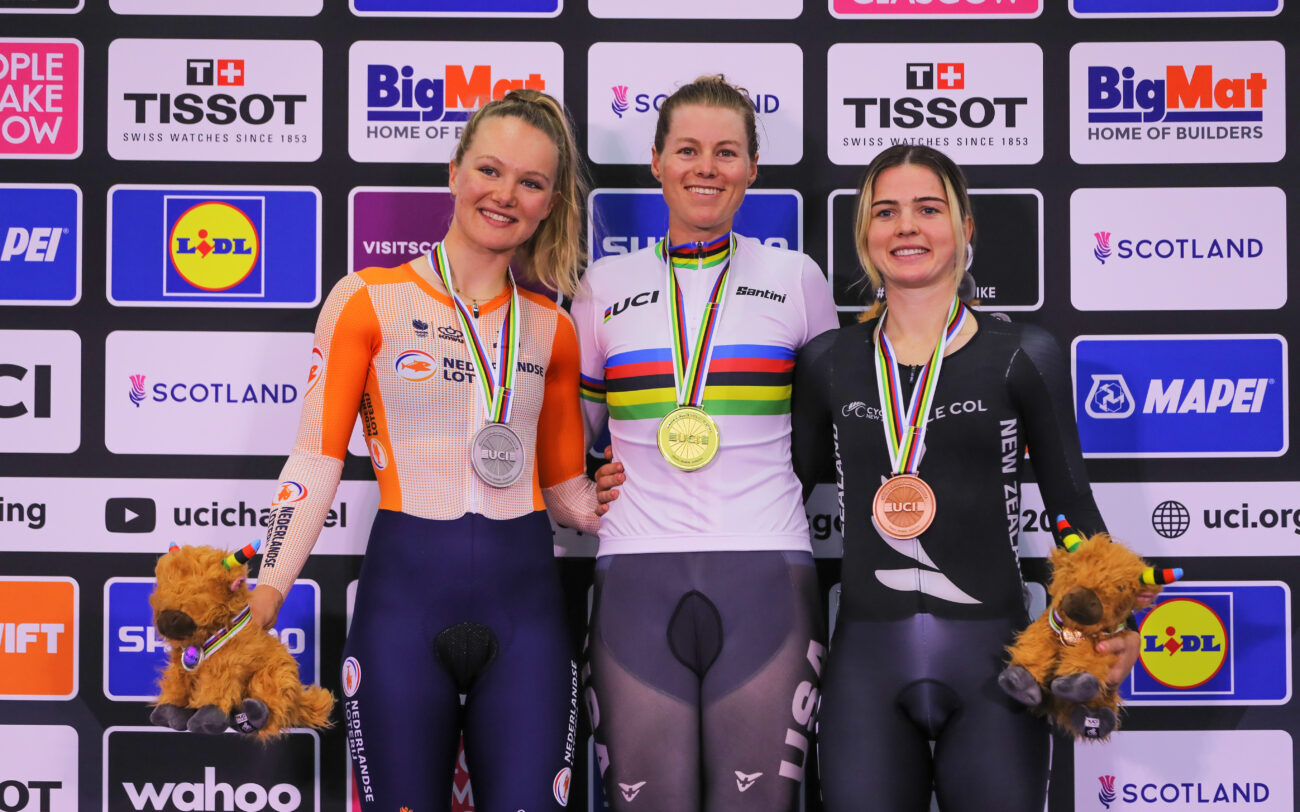 MAIKE CLAIMS WORLDS SILVER IN THE SCRATCH RACE
Maike van der Duin claimed a silver medal in the scratch race at the UCI World Championships tonight in Glasgow. Representing the Netherlands, Maike waited patiently until the final two laps before positioning herself perfectly for the bunch sprint. She closed a gap in the final lap and was close to overtaking the winner, Jennifer Valente (USA), but ran out of metres as the pair crossed the line with less than half a bike length between them, with third place several metres further behind.
"I'm really happy with this result. Of course, I wanted to win, but I got silver, and I'm happy with it," said Maike after the finish.
"When I saw the start list, I thought it would be a bunch sprint. I knew it would need to be a really hard race for it to be any different or for someone to be able to take a lap. With ten laps to go, I expected a late attack and then a high pace to the finish line, which is exactly what happened. I was a little far back but then found myself on the wheel of Fidanza, two-time world champion. When Valente came past, I expected Fidanza would accelerate, but I had to go myself when she didn't. It was getting closer and closer, but I couldn't quite make it up, and I finished second."
Maike has two track events still to come, the Madison and Omnium, which happen in the second week of competition. On Saturday, 5 August, Chloé Dygert is in round two of the team pursuit for the USA. Maike waits until Monday, 7 August, before her next event on the track.
"I didn't have the best preparation for the championships and have been recovering from sickness. So, I hope I'll improve as the championships go on, and I can still achieve good results in the next two races."