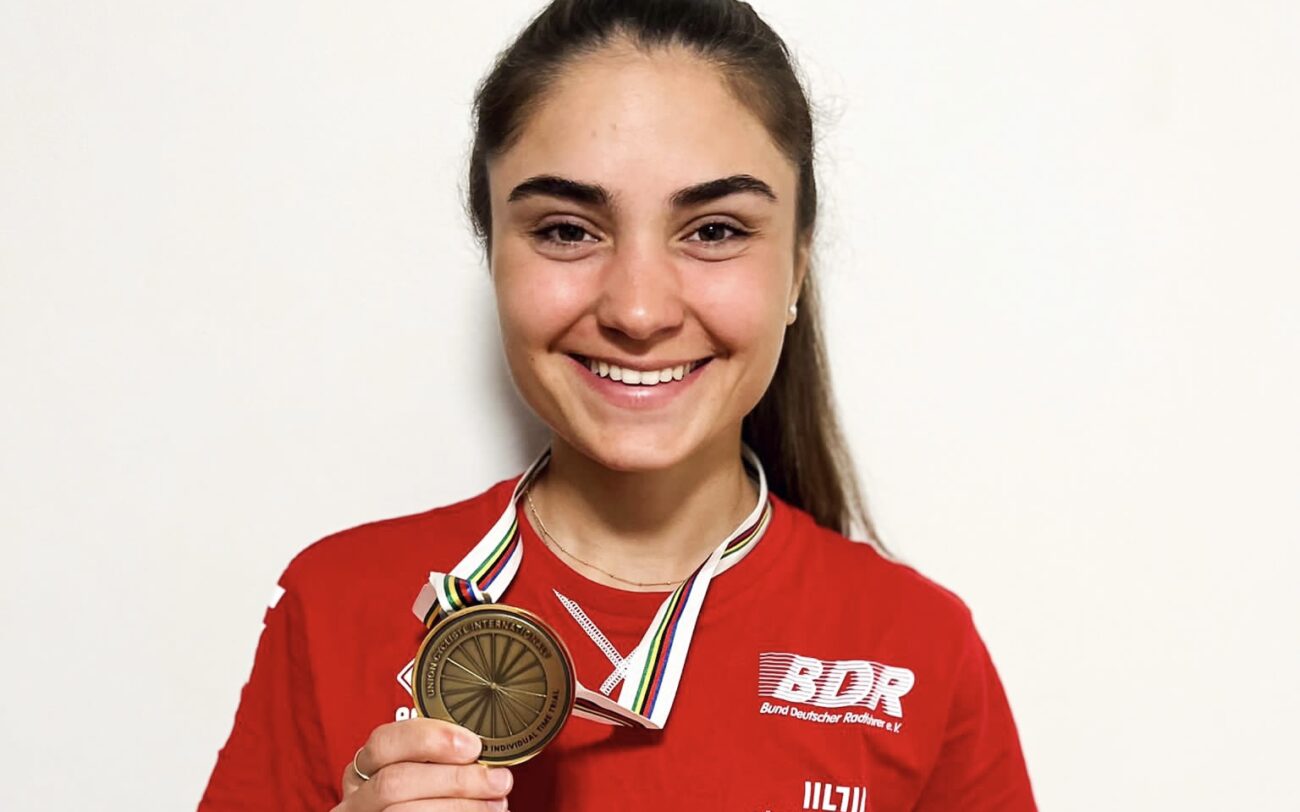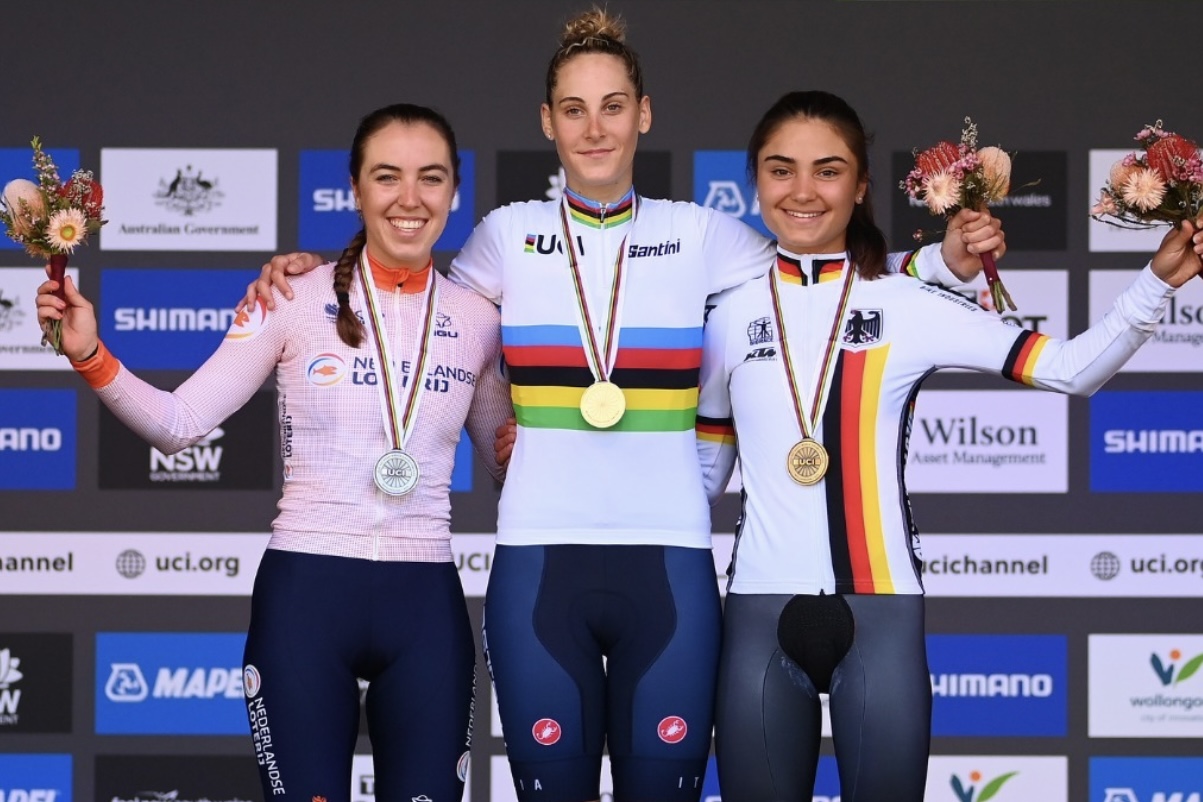 BRONZE FOR RICARDA AT U23 ITT WORLD CHAMPIONSHIPS
Ricarda Bauernfeind won a bronze medal at the UCI road world championships in the U23 individual time trial today in Wollongong, Australia. It was the first time in history that medals were awarded for a women's U23 category.
The CANYON//SRAM Generation rider representing Germany was the first rider out on the course and stopped the clock with a time of 47:38 minutes for the 34.2km course.
"I had never done a race on this level before, so it was very special. I was super nervous! I was the first starter too, but after the first 100 metres, I could give full focus on the course," explained Ricarda.
"I had great support from the car following behind me. I wanted to start controlled, invest in the uphill sections, and try to recover on the downhills. I knew the course and the corners very well, which was important for today's technical course. Overall, I could follow my plan and had good pacing the whole race."
Ricarda has had a stellar season in 2022 with CANYON//SRAM Generation, collecting several podiums in her first year as a professional rider. However, the bronze medal at the U23 ITT world championships still surprised the 22-year-old rider.
"I didn't expect a medal. I was aiming for maybe a top 5 but didn't think that a podium was realistic. It's so nice to win a medal at the world championships. I'm happy that I could also repay all the work from the coaches and staff," added Ricarda.
The U23 race was won by Vittoria Guazzini (ITA) from Shirin van Anrooij (NED).
The next event for Ricarda will be the women's elite road race on Saturday, 24 September. Though eligible for the U23 category, the event is an all-in-one race in combination with the elite women.
HOW TO FOLLOW
Riders competing from CANYON//SRAM Racing and Generation at the world championships are:
Ricarda Bauernfeind – Germany, road race
Elise Chabbey – Switzerland, mixed TTT relay, road race
Mikayla Harvey – New Zealand, road race
Kasia Niewiadoma – Poland, road race
Valentine Nzayisenga – Rwanda, road race
Soraya Paladin – Italy, road race
Sarah Roy – Australia, mixed TTT relay, road race