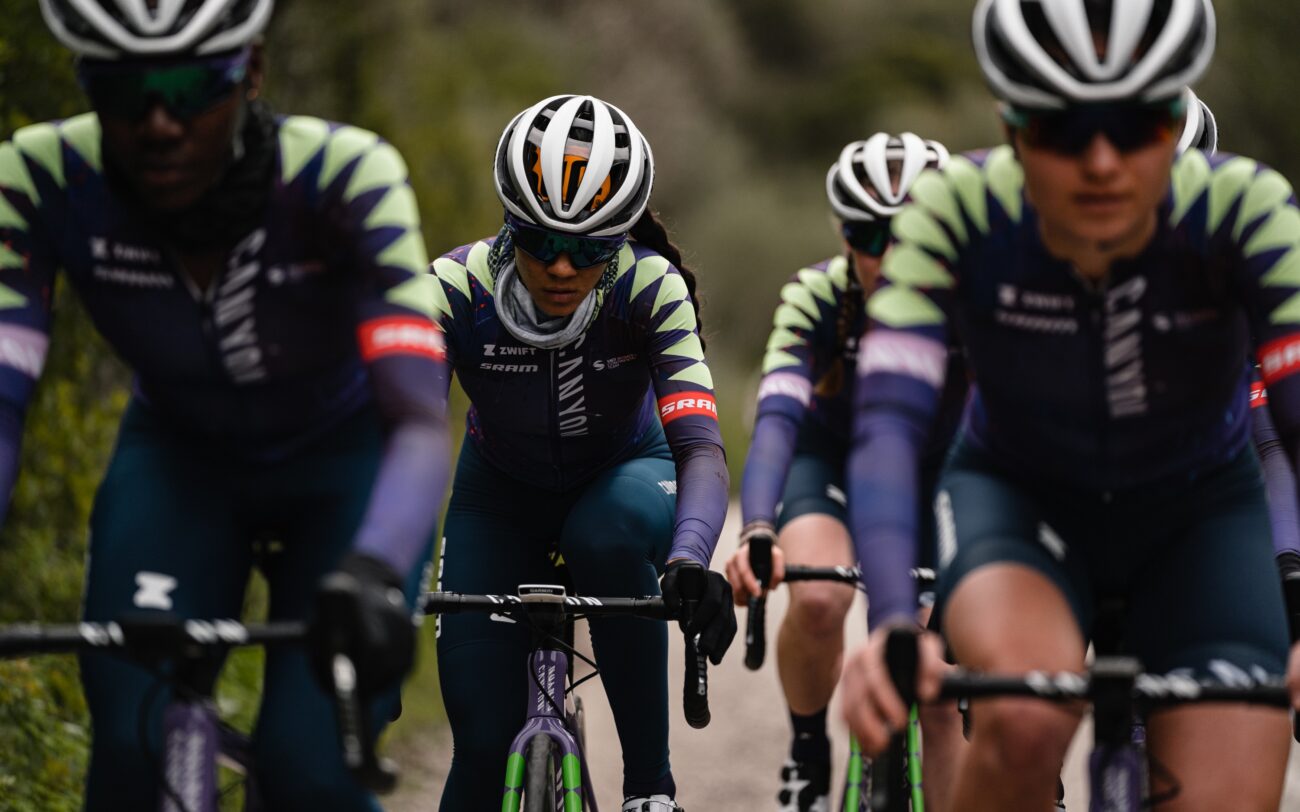 ROUND 2 OF THE SPANISH CUP IN PONTEVEDRA
CANY(ON//SRAM Generation will race the second race of the Spanish Cup this Sunday 27 March in Pontevedra. The team's roster will be Ricarda Bauernfeind, Agua Marina Espinola Salinas, Alia Mansor and Llori Sharpe.
The 99km race has six laps and adds a 1.3km-long climb with an average of 6% on each of the two final laps.
Agua Marina says the team had a great start to the first of the Spanish Cup races last weekend in Beasain where Ricarda won the mountain classification and the U23 category.
"We enjoyed a nice race. The course last weekend was really good for me. It was challenging and technical and that also gave a lot of new experiences to our team which is what we are aiming for. Personally, I saw I need to work on my weaker point which is to be more explosive to follow the winning moves. It was a nice and successful weekend," describes Agua Marina.
"Sunday's race looks really nice. Six laps around Pontevedra with a climb on the last two. I believe it suits us and I'd like us to race smart and as a strong team unit. My goal is to make the winning move."
Gran Premio Cidade de Pontevedra can be followed on Twitter with #CopaEspanaFemCofidis with a start time of 12:45CET. Updates will also be on Facebook here.
In other news, CANYON//SRAM Generation rider Valentine Nzayisenga was selected to represent Rwanda at this week's Africa Continental Championship in Egypt and has already raced to fourth place in the women's team time trial. Nzayisenga will compete in the women's road race this weekend. Fatima Deborah Conteh yesterday won the Women's Tour de Lunsar, the biggest road cycling race in Sierra Leone, for the second time in her career.