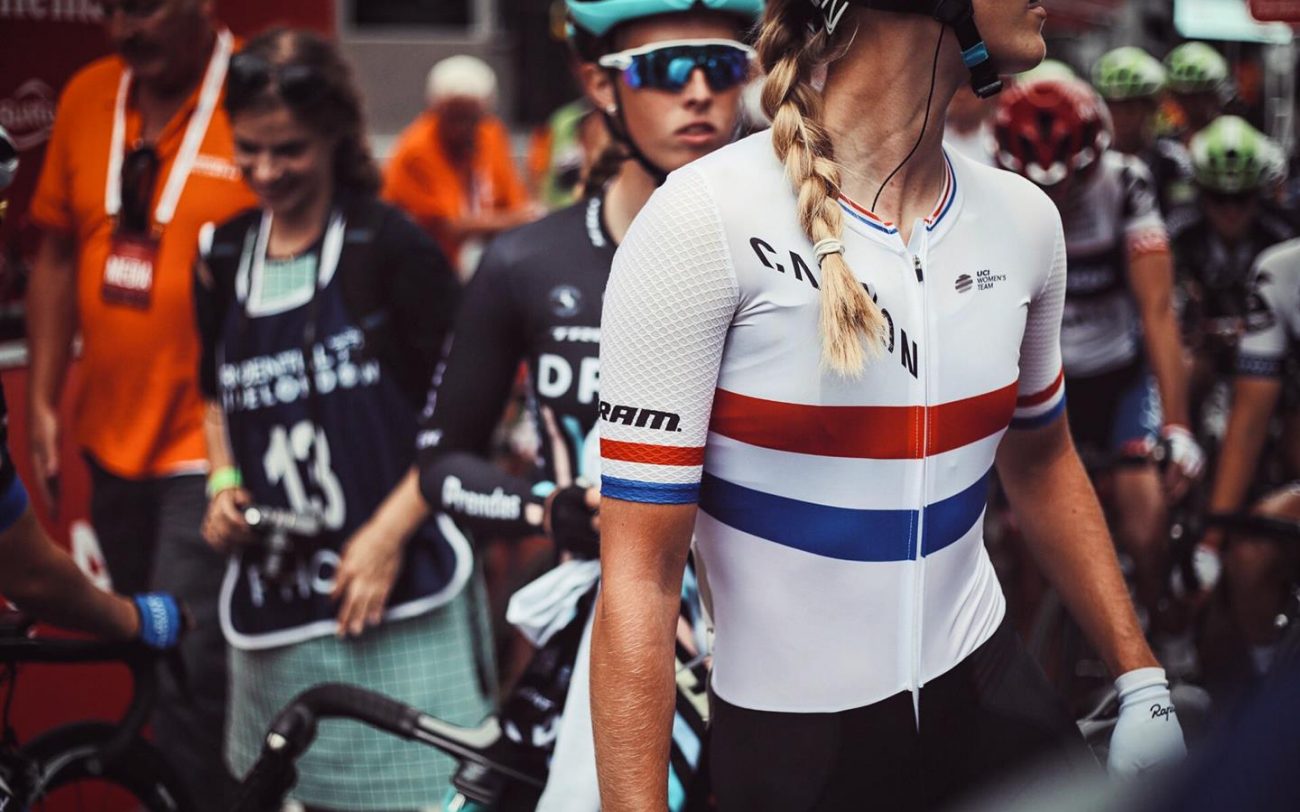 Racing at Crescent Vårgårda Sweden this weekend
CANYON//SRAM Racing will be in Vårgårda, Sweden with two races on Friday 19 August and Sunday 21 August as part of the UCI Women's WorldTour. British national champion Hannah Barnes previews the weekend's racing that will be broadcast live on Eurosport on Sunday. She will be joined by Mieke Kröger, Alexis Ryan, Elena Cecchini, Trixi Worrack and Tiffany Cromwell to round out a strong roster for the team.
Barnes, who had a late start to the season after a broken ankle that resulted in five months off the bike, has made the most of a two week training block since Prudential RideLondon earlier this month.
"I had two weeks between London and Sweden where I could really focus on getting some quality training in. I did some long endurance rides with specific road efforts, and some shorter rides with specific time trial efforts. This training block was very important for me."
"I didn't get a good winter of training in because of my ankle so I have to make the most of the opportunities I have throughout the season to make my training count. There isn't long left of the season so it's a last push to make sure I finish the season on a positive note."
It will be the first time that Barnes races in Sweden and the 23 year old looks forward to learning more about the team time trial discipline. "I've never raced in Vårgårda before. In fact I have never been to Sweden so this trip is a trip of firsts. I can't wait to do the TTT."
The 42.5km team time trial on Friday 19 August is the longest for the season and provides teams with one of the few opportunity to race the TTT ahead of the UCI Road World Championships in October. Barnes has raced the TTT only on one occasion with CANYON//SRAM Racing at the Amgen Tour of California in May.
"Our team takes the TTT very seriously and many of my team mates have had a lot of success in the event so I am looking forward to learning lots. It's a little different from when we raced the TTT at California because this time we will be on our Speedmax TT bikes. It's also longer which will make the learning a lot more important. I will take the criticism and advice and use it to develop my knowledge of the discipline."
Sunday's Crescent Vårgårda 141km road race will be broadcast live on Eurosport to more than 300 million people in over 69 countries in Europe, Australia and Southeast Asia. "Having our race live helps us promote our sport and gives us another opportunity to showcase how exciting and aggressive it can be" said Barnes.
"Most races are hard to predict and looking at the profile of the course with a couple of climbs in I think there's a possibility to come down to a sprint. But anything can happen and if there is a good selection of riders that get a gap on the peloton then there is no reason why they wouldn't be able to stay away and race to the finish. I'm expecting an aggressive race."
Follow the racing action on the team's Twitter @WMNcycling and using #UCIWWT and live on Eurosport on Sunday from 08:15 (CEST).