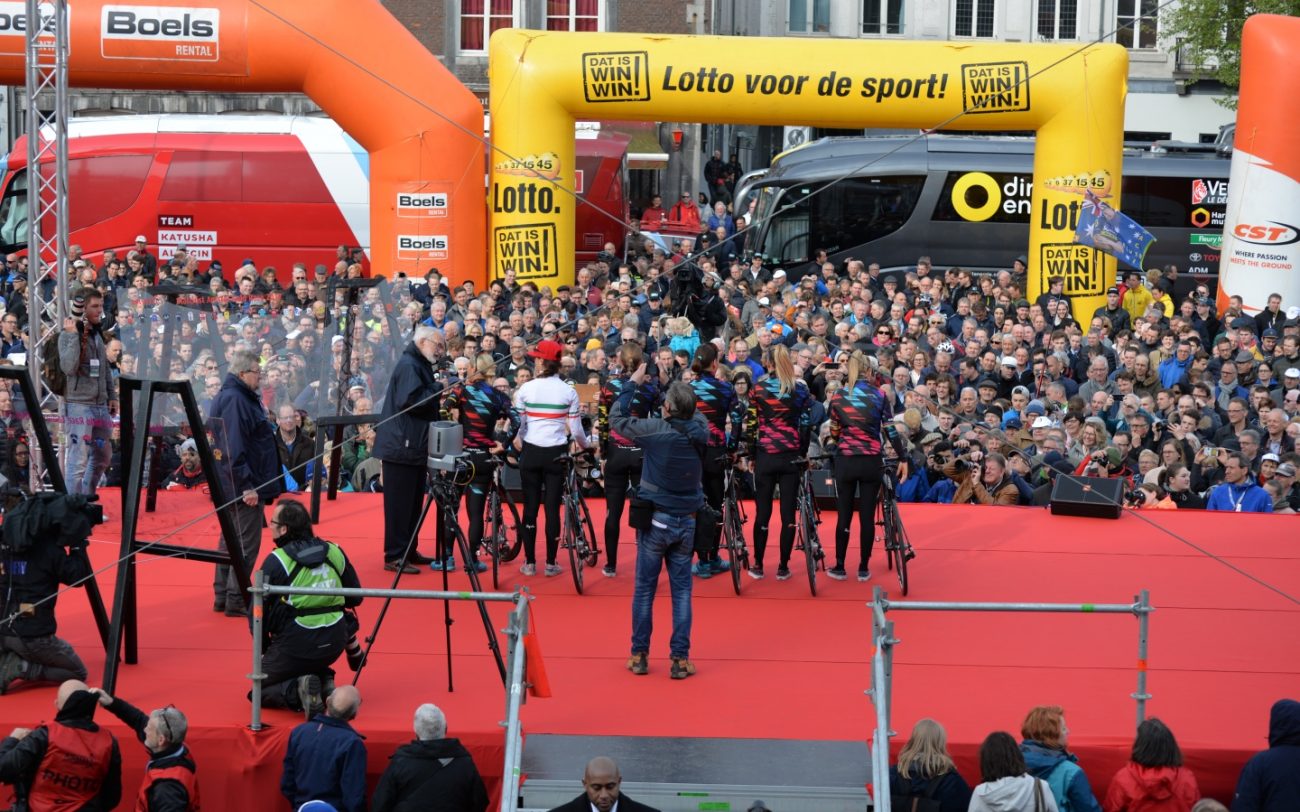 Pauline 8th at Amstel Gold Race
In our first Amstel Gold Race Pauline Ferrand-Prévot was 8th, finishing second in the small group sprint. The race was won by Anna van der Breggen (DLT) who attacked solo with 7km left to race from a leading group of 6 riders.
With 17 official climbs, including four times up the Cauberg in Valkenburg, the 121km UCI Women's World Tour race had a high pace from the start. After the race team leader Trixi Worrack said it was all-action as soon as the peloton departed Maastricht.
"Right from the start it was race-on. There wasn't a moment to ease into the race or to lose concentration. Overall the course wasn't actually that hard, but it was raced hard. Unfortunately we lost Alexis in an early crash (*Alexis did not finish the race but is okay)," said Worrack.
"But already from halfway in the race, we really only ever had Pauline in the front group. The rest of us were in the second group, then we would come back to the front, then we would be back in the second group. The whole day it was a yo-yo like that. It made it hard for Pauline to be up there alone. We have two more Ardennes classics coming this week so we're taking what we can from today and looking forward to the next race," said Worrack.