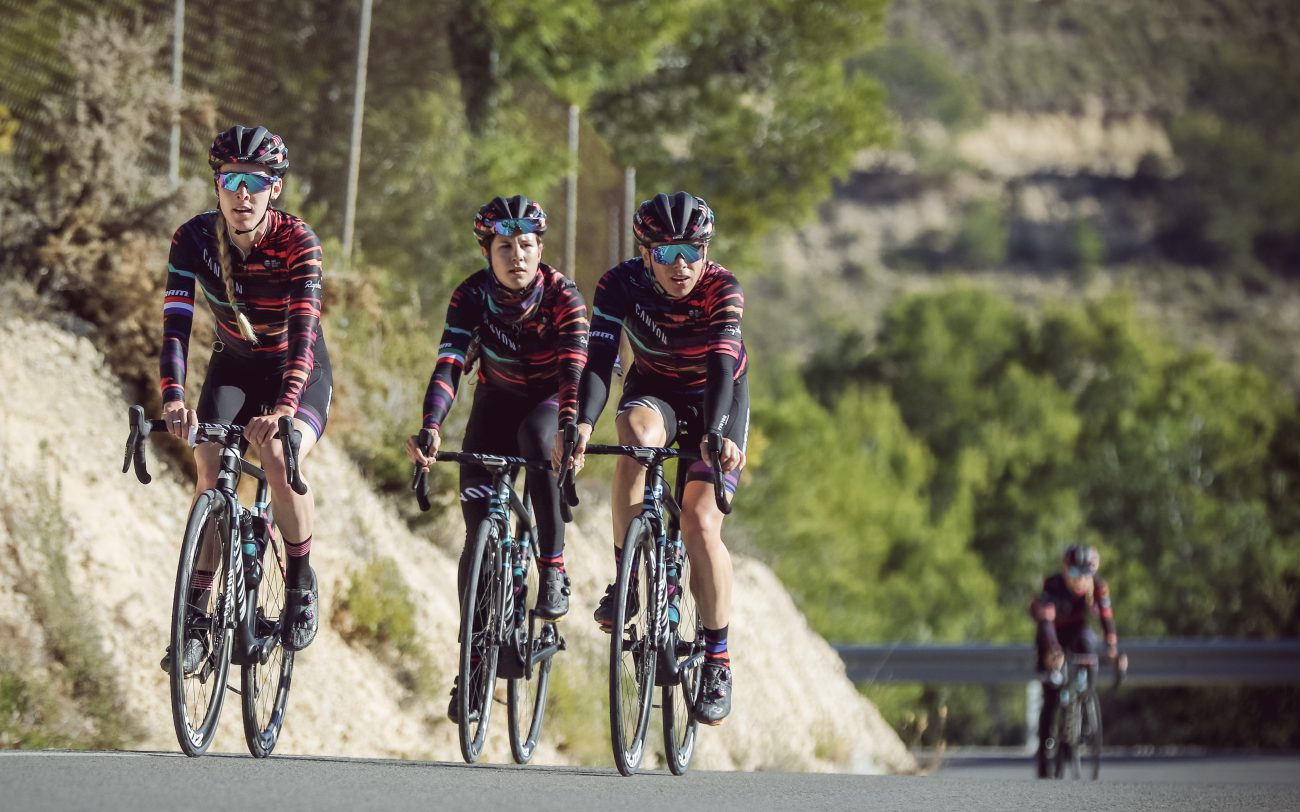 Our busiest week yet
We embark today on our busiest week of racing with the team spread across the globe at Amgen Tour of California Empowered with SRAM in United States, WWT Emakumeen XXXI Bira in Spain, and UCI MTB World Cup in Albstadt, Germany.
"We had to face a challenge providing teams and starters to two different disciplines on two different continents, in three different countries at the same time. For us it was important to show presence in Amgen Tour of California Empowered with SRAM, since the tour is an important part of the UCI Women's WorldTour (WWT) calendar, and an opportunity to bring our team to our many fans and supporters in US," said Team Manager Ronny Lauke.
"Furthermore SRAM has been and is a driving force of the women's side of the sport and a valuable partner of ours for many years. It was important in our season planning not only to go to California to participate, but to have a competitive team that will provide inspiring racing and also aim to win," explained Lauke.
The team's roster for the three-day stage race from 17 to 19 May will be 2015 tour winner Trixi Worrack, alongside Tanja Erath, Kasia Niewiadoma, Christa Riffel, Alexis Ryan and Leah Thorvilson.
Alexis Ryan told Voxwomen in an interview, "Personally I'm hoping that I can have a shot at winning one of the flat stages in Elk Grove or Sacramento. I was working on my sprint this past winter. I've won a sprint already and been up there with the best sprinters in the world so I think I can nail one." Watch the full interview here.
From US to Spain.
"WWT Emakumeen XXXI Bira is an important race on the calendar as the first mountainous stage race with a rather long individual time trial (ITT). Also here I'm expecting a competitive team that has the ability to be an important factor in animating the race, and aim high for results through the mountains and the ITT stage," continued Lauke.
The team will race the one-day pre-cursor Durango-Durango Emakumeen Saria on 17 May. The roster for the four-day stage race, WWT Emakumeen XXXI Bira, that from 19 to 22 May will be Alena Amialiusik, British duo Alice and Hannah Barnes, Elena Cecchini and Tiffany Cromwell. German road champion Lisa Klein is forced to withdraw due to a broken collarbone suffered in a training crash.
Klein was training on 11 May when a car turned left from a main road directly into Klein and her training partner. Klein was able to narrowly miss being hit by the car. "I've managed to miss colliding with the car but in doing so I've run into a steel fence," said the 21 year old. Klein will undergo surgery today in Germany for a broken collarbone and will only know her expected recovery time in the coming days.
From US and Spain to Germany
While many teams are choosing to start only one team this weekend, Lauke said CANYON//SRAM Racing has confidence that it fields highly competitive rosters and riders in all three events when it added UCI Mercedes-Benz MTB World Cup from 18 to 20 May to this week's program.
"To have two WWT races at the same time isn't ideal but we thought to make it even more challenging by entering Pauline Ferrand-Prévot at the MTB event in Albstadt," grinned Lauke.
"It will be an important race for Pauline's progress in MTB and a good benchmark for her to see where she stands after starting the season so well in Stellenbosch (Pauline was second in the first 2018 Mercedes-Benz MTB World Cup). We know Pauline is in good shape and we are looking forward to the weekend's MTB race," added Lauke.