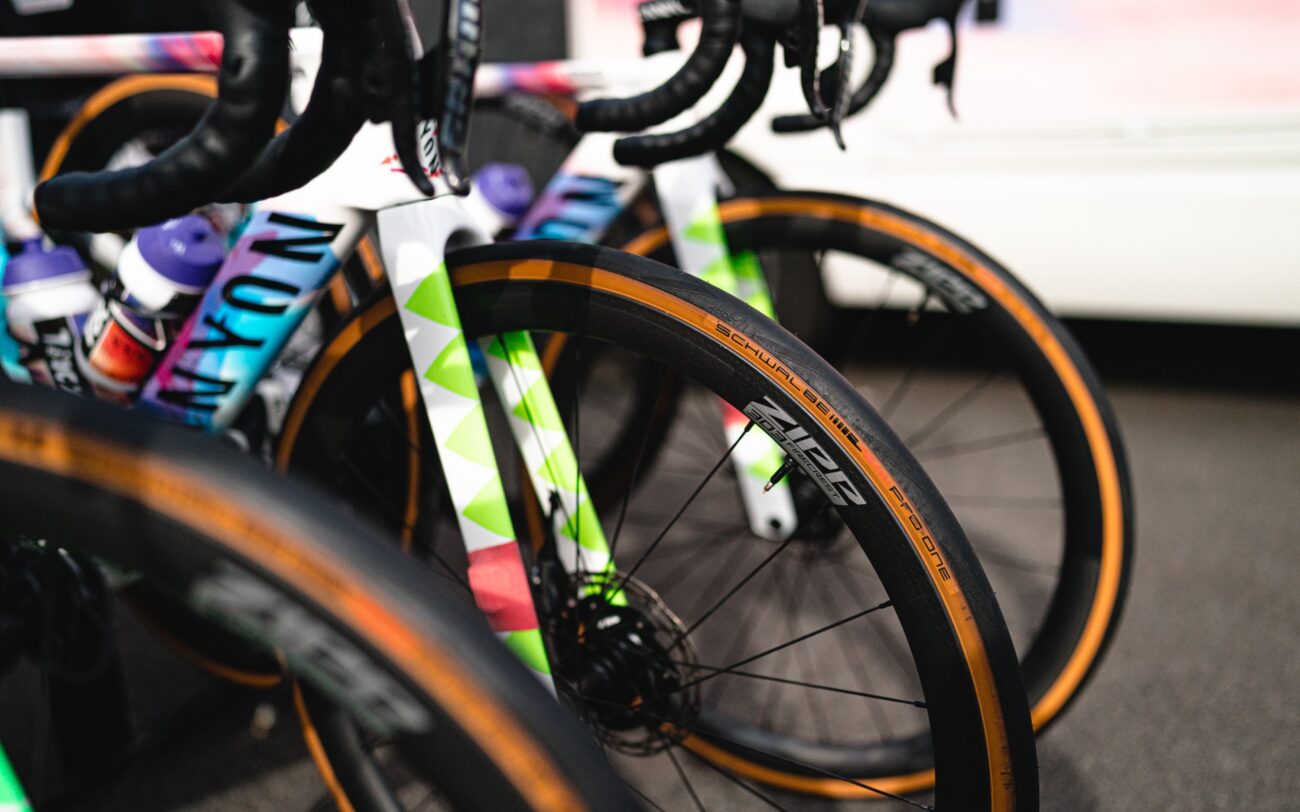 ANYTHING BUT A BUNCH SPRINT FOR NOKERE KOERSE
CANYON//SRAM Racing will race Danilith Nokere Koerse tomorrow, Wednesday 16 March. A race that's been favourable to the team in the past years with Lisa Klein on the podium both times in the race's two-year history. The team's full roster will be Alice Barnes, Shari Bossuyt, Neve Bradbury, Ella Harris, Lisa Klein and Maud Oudeman.
The 125.9km race includes 17 cobblestone sectors and Lange Alst, Tiegemberg, Holstraat, Petegemberg and Nokereberg climbs. The course has changed since last year with a much harder local circuit in the second half of the race.
"I was disappointed with my race on Saturday at Drenthe," says Lisa Klein.
"I'm feeling better now and I'm hoping for better legs tomorrow. We've ridden the course and I have to say it's quite intense. Even without any wind, I expect the peloton will split up a lot and with the second local lap, there won't be many chances for it to come back together. I don't expect a full bunch sprint but anything else is possible."
Danilith Nokere Koerse can be followed on Twitter with #DNKwomen #NokereKoerse. The race starts at 10:1CET and is broadcast live from 12:15CET on Sporza and RTBF, and at 12:30CET GCN+ and Eurosport.