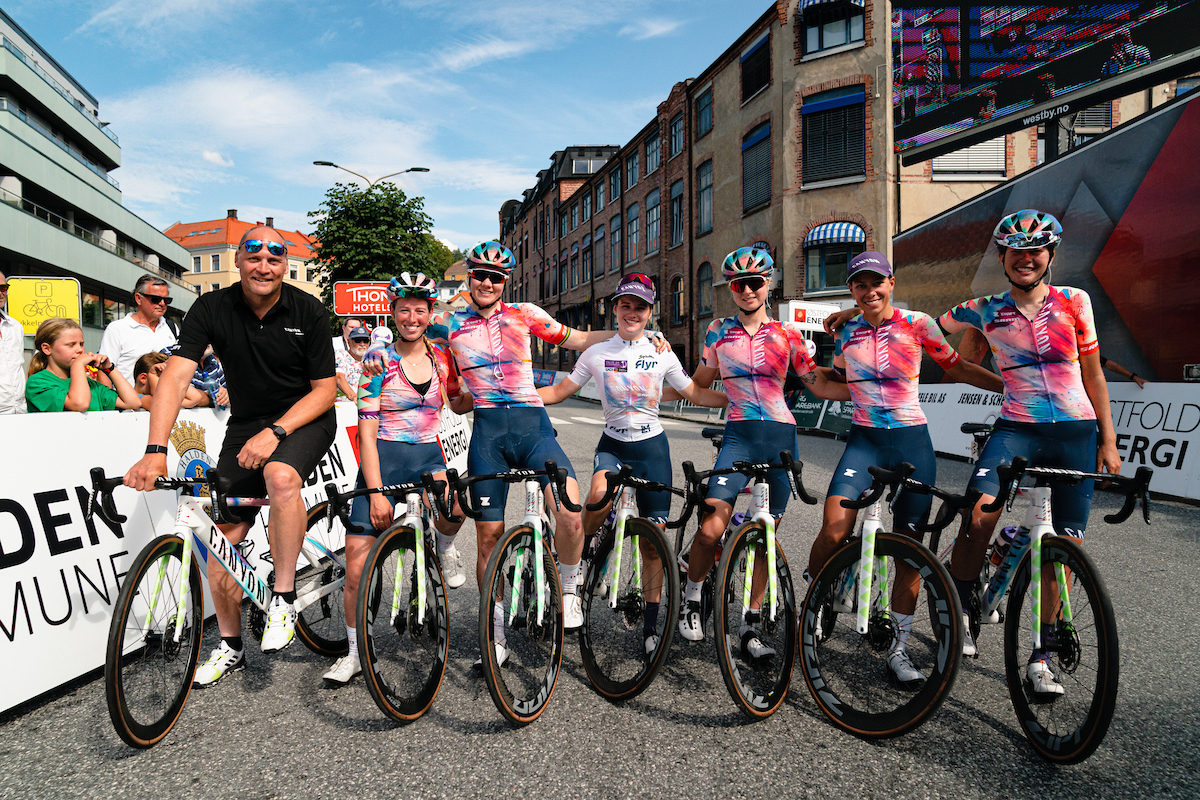 MAGNUS BÄCKSTEDT JOINS CANYON//SRAM RACING AS SPORT DIRECTOR
CANYON//SRAM Racing is very excited to announce that Magnus Bäckstedt will join the team as lead Sport Director from 2023.
Already well known in cycling, Magnus won Paris Roubaix and stages of the Tour de France and Giro d'Italia during his career. After retiring from cycling, he continued in elite sport as a professional ironman, has managed UK cycling teams and his businesses, and is a familiar voice for many fans on race commentary. Until now, Magnus' role in women's cycling has primarily been through supporting his two daughters, both professional riders.
Magnus said: "Once my two girls were out in the big world looking after themselves, I felt it was the right time for me to pursue my passion in the sport again and started to look for a role as a Sport Director actively. Ronny (Lauke) got in touch with me, and I felt we clicked straight away; we have a similar view on many things. Once I had seen how the team operates and met the riders and staff, it just felt it was the right place for me."
"I'm excited to take on this role. It's exciting times for women's cycling, and being part of that makes me happy and proud."
Magnus says he will build on the existing foundations at CANYON//SRAM Racing as well as bring his style of leadership to the Sport Director role.
"The team has a really strong base of riders and an interesting way of racing, so I'm keen to see what I can add to that. At the same time, I would like to improve some areas and put my stamp on them. Overall, it's a great position to start from."
"I feel I will bring a calm, direct approach to the racing. I hope the riders will feel the passion that I bring as well as my keen eye for detail when it comes to how we approach the races. I want everyone to see that we are a team that backs each other 100%."
Asked what aspirations Magnus has for CANYON//SRAM Racing in the future he answered:
"That is a pretty easy question to answer: win more bike races, and have fun whilst doing it. But the specifics you'll have to wait for, lots of work is currently going into planning the next season right now."
Team Manager Ronny Lauke said: "We are very pleased that Magnus joins the team to guide it from a sporting perspective in the future. Magnus brings a vast amount of experience and knowledge of the sport from several perspectives that will benefit our team. From being a successful rider to a well-respected commentator with his knowledge and race analyses, and now several years with an eye on women's cycling. Combined with his empathy and passion for the sport, we are confident that Magnus will be a fresh addition that will help the group unleash its potential. There is a drive and determination from the team for success in 2023, and Magnus will play a big role in that."