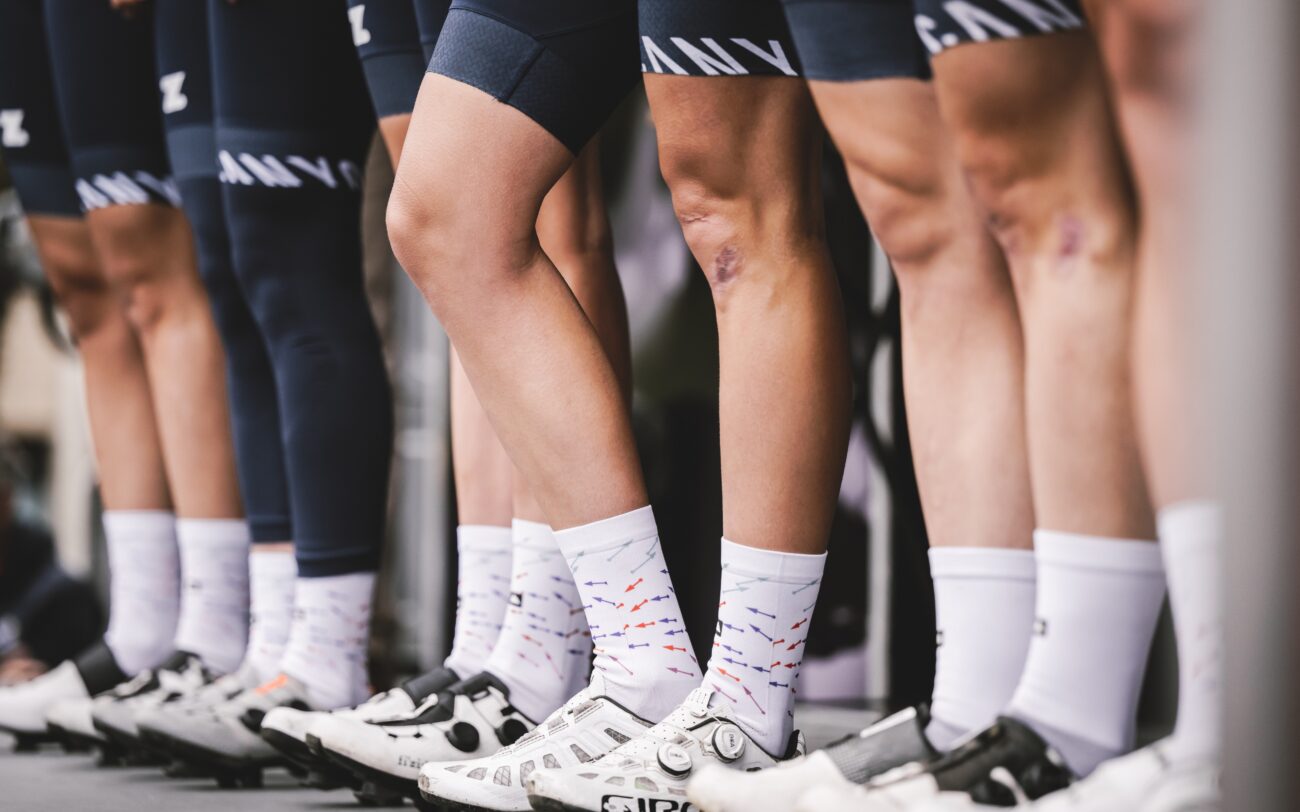 READY FOR THE SPANISH CAMPAIGN
CANYON//SRAM Racing moves to Spain for its next block of races starting with the three-day tour, Itzulia Women tomorrow, 13 May. As the calendar shifts from cobbles to climbs, the team looks forward to the upcoming stage races. CANYON//SRAM Racing's roster for Itzulia Women will be Alena Amialiusik, Neve Bradbury, Elise Chabbey, Mikayla Harvey, Soraya Paladin and Pauliena Rooijakkers.
"Friday we will start with Itzulia Women in the Basque community in the north of Spain," explains Pauliena.
"This area has steeper climbs around 5-10km in length. They're the type of climbs that are sometimes so steep you really need to dig deep and give it all to just get over the top. Once you're at the top, it's a quick downhill and then up again on the next steep climb. That sort of terrain suits me well," admits Pauliena who enjoyed a stellar spring campaign and is hoping to show her consistency again in the next races.
"After the classics, I took a quick rest but not too long because my condition was good and I didn't want to lose that. I raced Festival Elsy Jacobs and my shape was still feeling great. The week after I did a training camp in Germany for some hill work and I feel ready for this next block of racing."
Itzuilia Women is a race of categorised climbs: three on stage one, six on stage two and four on stage three. With close to 2000m or more of elevation reach day, it's an opportunity for the climbers of the peloton to shine, and Pauliena says she can't wait.
"The final stage on Sunday is the course of Donostia San Sebastian Klasikoa where I finished third three years ago. I hope it will be a hard tour. These races are some of my favourites for the year so I'm very motivated."
Following Itzulia Women, Rooijakkers will line up for Durango-Durango Emakumeen Saria on Tuesday 17 May and then Vuelta a Burgos from 19 to 22 May and she gives a brief summary of her expectations for each race.
"Durango also has a lot of steep climbs and last year I finished in the top ten. This year, I really want to fight for the win. Just two days after that, Vuelta a Burgo starts. The first days of the tour won't be hard enough to split the peloton and the sprinters will have their chance, but the final day is a hard uphill finish from a long climb and like last year, I think it will decide the final classification. All three races here in Spain are very nice and we have a really strong squad to fight for the win!"
HOW TO FOLLOW
Itzulia Women can be followed on Twitter with #ItzuliaWomen. The tour is broadcast on GCN+, Eurosport, and www.eitb.eus with timings found below.
Stage 1 | Friday 13 May | 105.9km | Vitoria Gasteiz – Bastida | Race start 10:23CEST | Broadcast 12:30-14:00CEST.
Stage 2 | Saturday 14 May | 118.3km | Mallabia – Mallabia | Race start 10:03CEST | Broadcast 12:30-14:00CEST.
Stage 3 | Sunday 15 May | 139.8km | San Sebastian – San Sebastian Donostia Klasikoa | Race start 09:12CEST | Broadcast 12:30-14:00CEST.