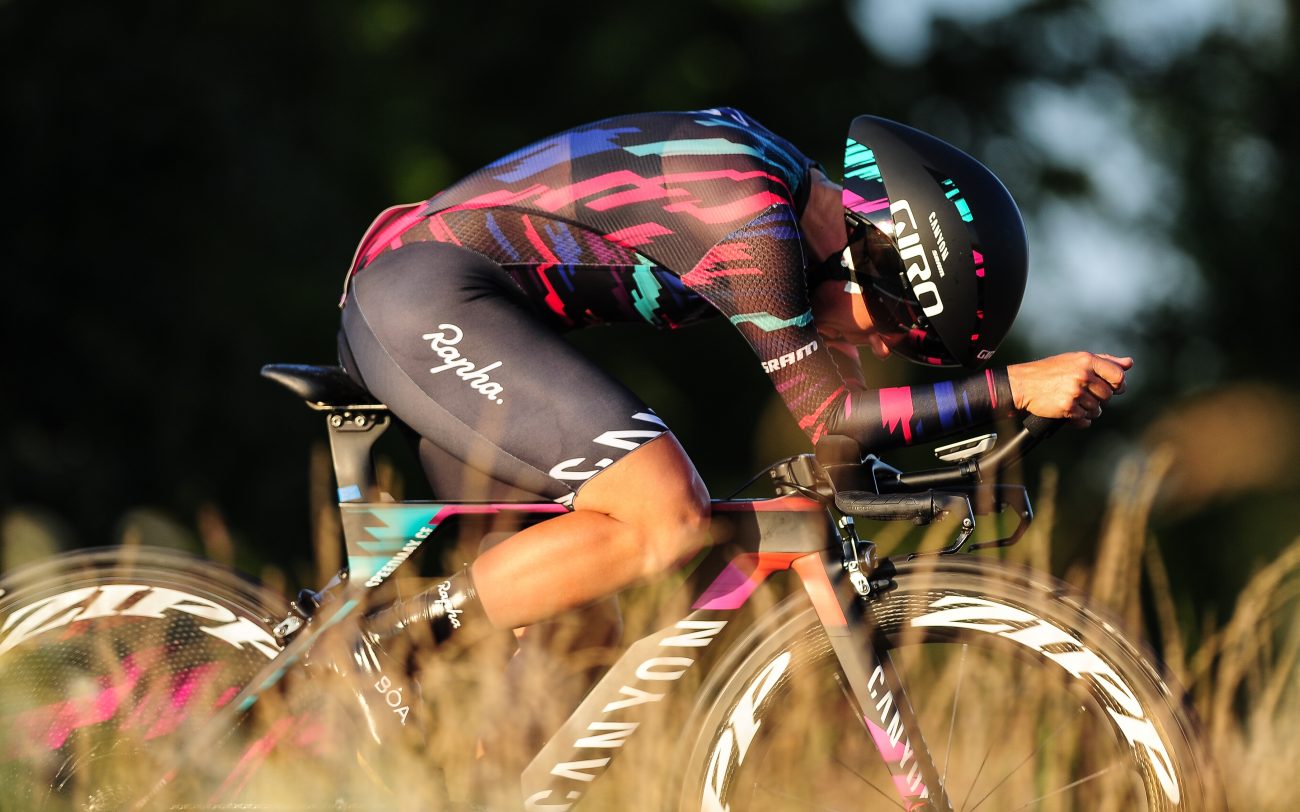 In TTT mode at Vårgårda, Sweden
CANYON//SRAM Racing move to Sweden and Norway to race the next UCI Women's WorldTour races starting with the traditional team time trial (TTT) in Vårgårda on 11 August. The six-rider roster for the Postnord UCI Vårgårda WestSweden TTT will be Alice Barnes, Elena Cecchini, Tiffany Cromwell, Tanja Erath, Lisa Klein and Trixi Worrack.
Fresh from a bronze medal at today's European Championships, Worrack admits her form is good coming into the final part of the season.
"I'm feeling good and always like this part of the year with the TTT in Sweden. It's a great race, and being the only long TTT we have it gives us a lot for our preparation for Innsbruck. I have a lot of nice memories of the TTT in Sweden. With a lot of memories of pain too!" laughed Worrack.
The 42.5km TTT starts with the first team on the ramp at 13:00 CEST. CANYON//SRAM Racing is expected to be one of the final teams out on course.
"I think it's honest to say we will miss Hannah (Barnes) and Alena (Amialiusik) who are out with injuries, but Tiff has great technique and it's going to be a huge experience for Tanja to be part of this. Not just the race itself, but the training and routines that always happen before this TTT in Vårgårda. It's really special and I feel confident that all 6 of us will do a good race together," added Worrack.
Following the TTT, the team will have one day to recover before the Postnord UCI Vårgårda WestSweden road race on 13 August. Christa Riffel will step in for Tanja Erath for the 141km race, that again includes several gravel road sections in the 2018 edition.
"In the past the race seems to have the character of a spring race. With that in mind, I believe that we have a very strong group that can contend for the podium," said Sports Director Ronny Lauke.
Highlights of the TTT will be broadcast on the UCI's Youtube channel and EDU, while the road race will be broadcast live on Eurosport 1 (NOR, SWE, FIN, DEN), Eurosport 2 (rest of Europe), Eurosport Player (worldwide), FloSports (US, Canada) from 17:00 CEST. The action can be followed on Twitter also with #UCIWWT and #VargardaWWT.