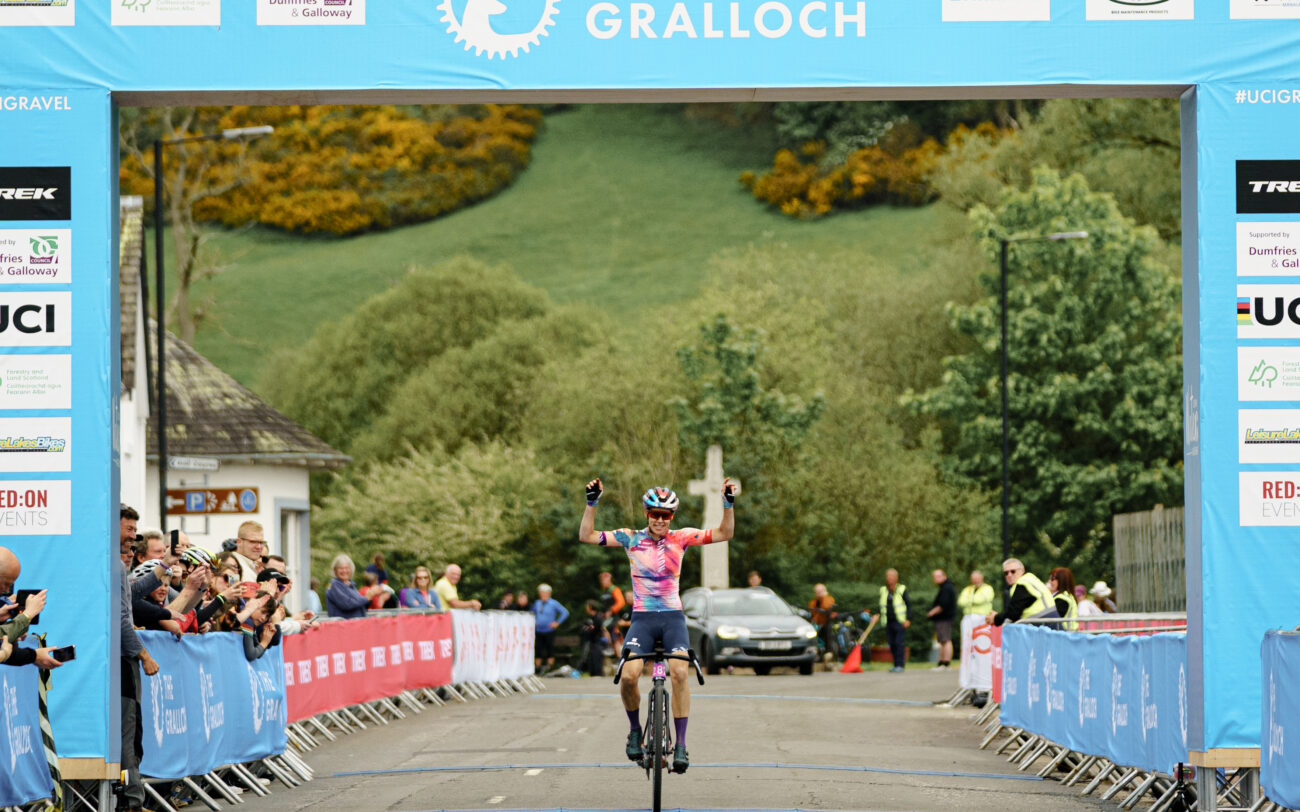 TIFFANY CROMWELL WINS THE GRALLOCH GRAVEL RACE
Tiffany Cromwell made it two wins in as many gravel races, storming to victory at The Gralloch in Scotland. The CANYON//SRAM Racing rider enjoys a stellar start to her 2023 gravel season, with today's triumph coming after winning the Seven Gravel Race in Australia last weekend.
After the race, Tiffany said, "The course was nice, and the race was hard with a mix of everything. It was challenging enough without being ridiculous. For this event, the women had their own race by starting 40 minutes ahead of the men's race. I enjoyed that, but it meant I had to give more consideration to my tactics. I rode near the front, got an impression of the other women racing, and then chose my point to try and get away."
"The start was the most challenging for me as it was all uphill, and my legs were still waking up and feeling the effects of last weekend's race. Initially, I dropped from the front six, but I went full on the descent and caught back. Nikki Brammier kept putting on pressure on the descents, which suited me. After 20km, we were just three riders. All of a sudden, I was alone in front. I decided to push on and opened up a gap quickly, and after that, I focused on my own race—fuelling well, keeping power on the pedals, going fast on the descents, and riding tempo on the climbs. I never knew the time gap to the next rider, but I couldn't ever see anyone behind me anytime I had a look around. My legs started to feel better as the race went on, which was a bonus."
"It's been a nice event with a great atmosphere. The course was well-marked and secure. It's a beautiful place to visit, and I'd recommend to other riders to come and do The Gralloch. The distance and a start time of 11 am instead of a sunrise start were enjoyable!" laughed Tiffany.
The next gravel race for Tiffany will be Unbound Gravel on Saturday, 3rd June.