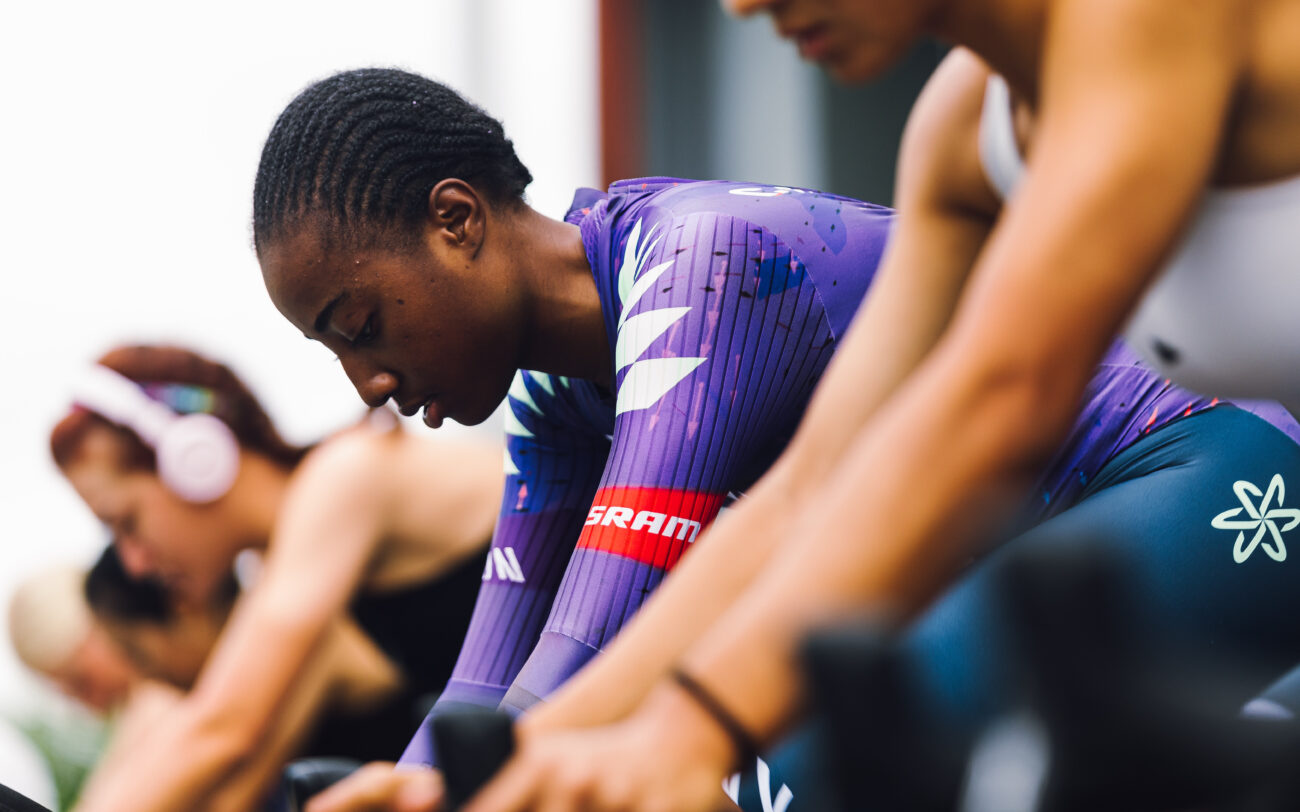 CANYON//SRAM GENERATION READY FOR GIRO TOSCANA
CANYON//SRAM Generation is racing in Italy this week as the final block of races on the calendar approaches fast.
The team will start Premondiale Giro Toscana Internazionale Femminile tomorrow in Florence with a 2.7km prologue. Its roster will be Agua Marina Espinola Salinas, Antonia Niedermaier, Valentine Nzayisenga and Olivia Shililifa.
The team's season has built momentum toward the final stage races, and the preparations have been going well. A motivated and in-form team will line up for the four-day tour.
"I'm feeling very motivated to race again. I'm not in the best shape after the covid-19 infection last month, but I am feeling ready and looking forward to the race," says Antonia.
"My goals are to come back to racing as strong as possible. I know that it will not be the best result I could achieve but the race is good preparation for the final tour of the season in Ardéche. So, the most important thing is to get back into the race routine," adds Antonia.
After the opening prologue and a circuit stage, the tour moves towards more hilly terrain. The 4km-long Matraia climb that features at the end of stage three will be the first chance for the general classification contenders to show their form. The final stage is the queen stage which finishes with a three-lap circuit of the 3km, 5% average climb from Montecatini Alto to Vico. The mix of terrain, particularly the more hilly stages, suits the team the most. Still, it will also be a valuable experience to have the first experience at a prologue for many of the riders.
HOW TO FOLLOW
The Premondiale Giro Toscana Internazionale Femminile can be followed on the team's twitter account @WMNcycling. No live broadcast is currently planned.
Prologue | 25 August | Firenze Cascine | 2.7km | First rider 15:00CEST.
Stage 2 | 26 August | Campi Bisenzio | 112.86km | Race start 13:00CEST.
Stage 3 | 27 August | Segromigno in Piano  | 116.8km | Race start 12:00CEST.
Stage 4 | 28 August | Lucca – Montecatini Terme  | 127.8km | Race start 12:00CEST.