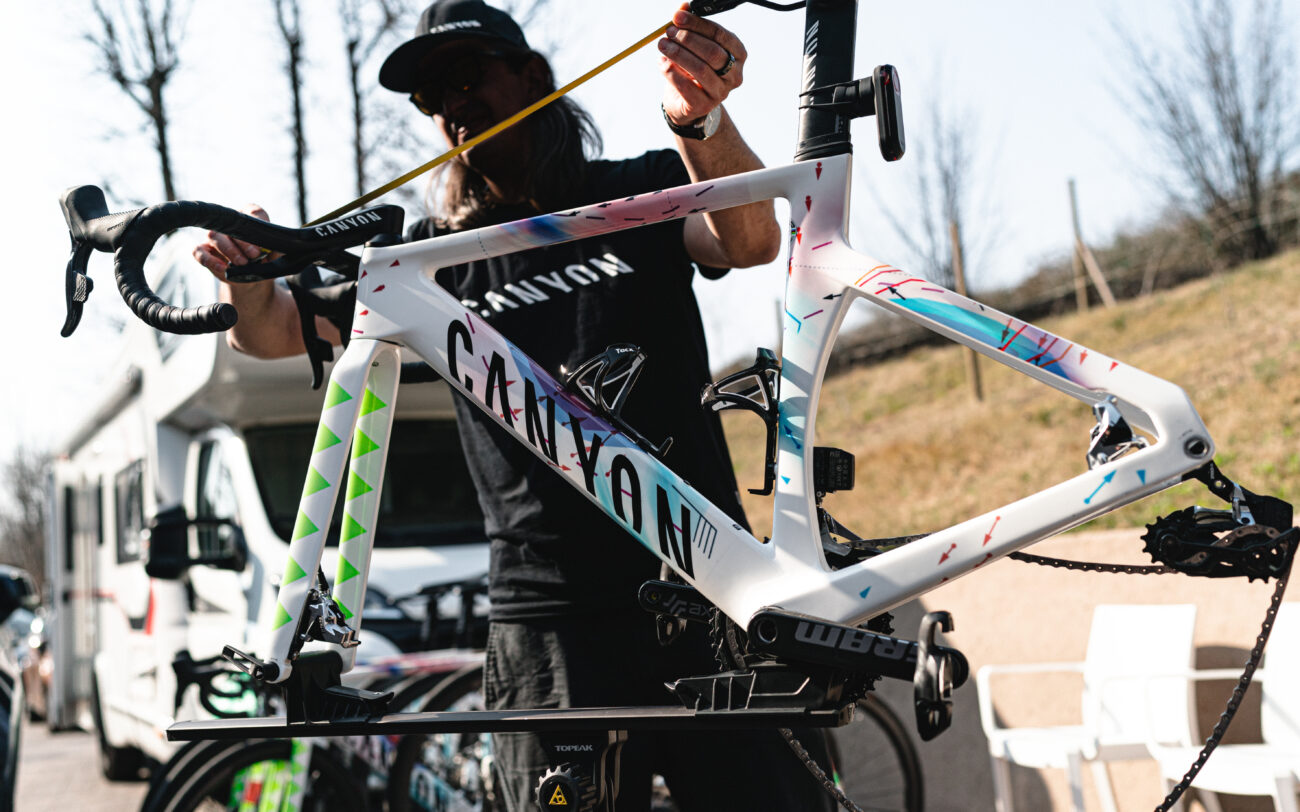 OUR SQUAD FOR CLASSIC BRUGGE - DE PANNE
CANYON//SRAM Racing will start Exterioo Classic Brugge – De Panne on Thursday 24 March with a five-rider roster of Alice Barnes, Shari Bossuyt, Tiffany Cromwell, Ella Harris and Pauliena Rooijakkers.
The 171.6km World Tour race covers a grand total of 324m of elevation but the race is not known for its elevation, cobblestone sectors or really even the narrow roads. Instead, it's the wind that can cause havoc in the peloton.
Aside from a small change to a 15km section in the first hour of racing, the course remains unchanged from last year. However, the detour may be impactful depending on the wind direction in Thursday's race.
"De Panne is always a hard one to predict on how it's going to turn out. Usually, the weather is a defining factor as to if it's a sprint, a reduced group or a solo scenario," describes Tiffany.
"Being such a long race it also rewards the brave riders who still have something in their legs left during the final circuits. Someone who takes a chance whilst others are trying to prepare for the sprint."
"Conditions look pretty good on the weather forecast, with not a lot of wind. But if it does pick up, the current direction has us dealing with crosswinds most of the day. I have a feeling it's going to be a bunch sprint though, given the weather conditions predicted. It'll still be an aggressive race, but with very few chances for the sprinters to shine in the classics, plenty will be eager for a bunch sprint."
Tiffany herself sprinted to ninth place in the 2018 edition and will have only her second race of the season, which she says can be an advantage.
"It feels kind of strange, to be honest, to have only had one race so far this season. I've still been doing a lot of training with good intensity, and come to the key classics races I'm targeting it should be a benefit. I'll still be fresh mentally and motivated to be racing. By the time you get to Flanders some years, you're often fighting to hold onto your race form after weeks of back to back racing."
Teammate Alice Barnes has sprinted twice to a top ten finish in this race while Shari Bossuyt has shone brightly in every race so far this season. They'll be supported by Ella Harris and Pauliena Rooijakkers after both had strong performances at last week's Trofeo Alfredo Binda in Italy. Initially, in the team's roster, Lisa Klein is forced to miss Thursday's race after undergoing surgery for a broken finger suffered during a crash at Danilith Nokere Koerse last week, while Chloé Dygert is recovering from Epstein-Barr virus.