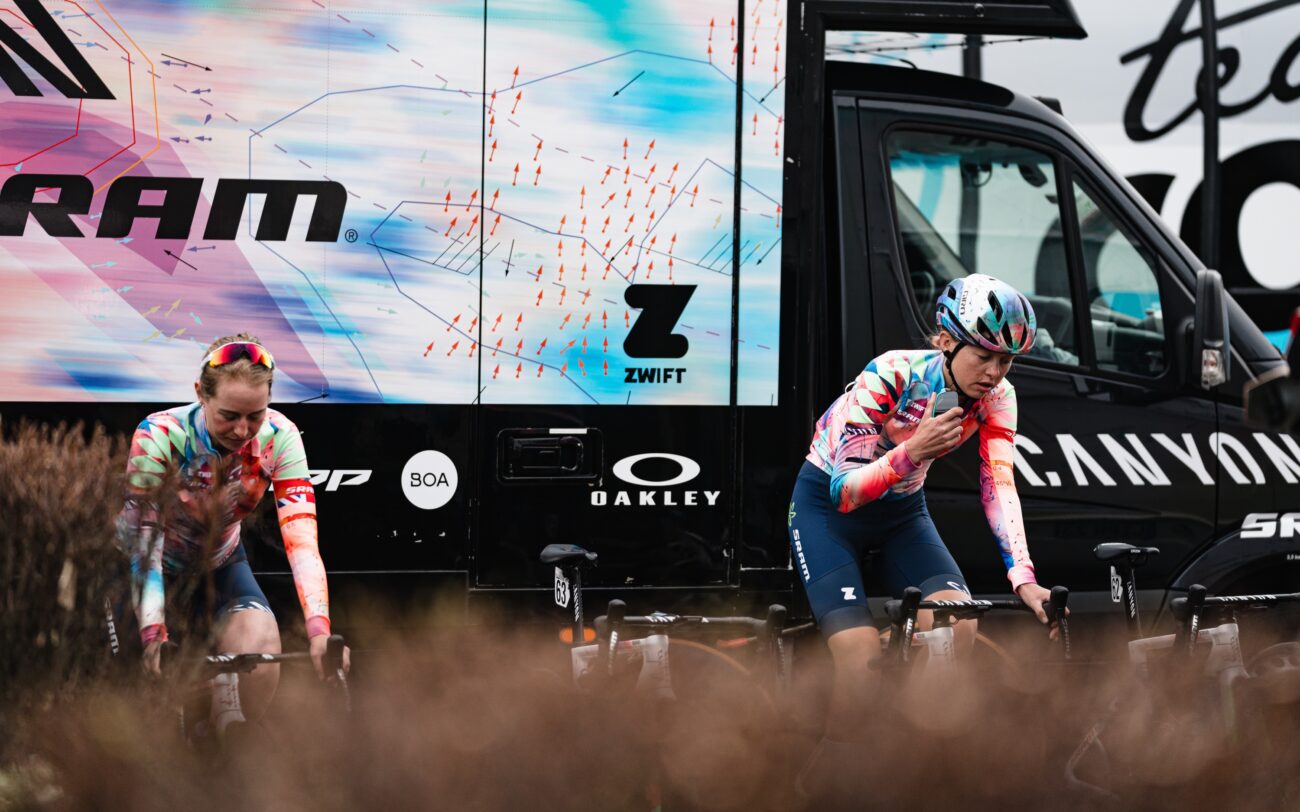 ANNOUNCING A NEW PARTNERSHIP WITH BEST BIKE SPLIT
Best Bike Split and CANYON//SRAM Racing are proud to announce a partnership to provide BBS software and support to the team in the 2022 season.
Best Bike Split, the creator of pacing optimisation software that helps cyclists get from point A to point B as fast as possible, and CANYON//SRAM have announced that they will be partnering for the 2022 season. Best Bike Split will be the exclusive race-pacing software supplier for the CANYON//SRAM team. 
"Best Bike Split is an invaluable tool for the coaching and performance staff at CANYON//SRAM Racing that enables riders to perform to their maximum. It's beneficial in developing a realistic and individual pacing strategy for time trials. It helps us determine key segments to gain or lose time and allows analysis on different equipment options." says Performance Manager Lars Teutenberg.
Teutenberg adds, "With Best Bike Split, our performance and coaching staff are able to provide riders with a visual representation of the key segments of a specific individual time trial. Being able to show this visually, and not just with numbers, is especially beneficial when the courses are technical."
"For the past six years, CANYON//SRAM has been at the forefront of women's professional cycling. The Team's efforts in expanding the sport, extraordinary performances, and in-depth access through partnerships and media channels have helped pave the way for the future of Women's professional cycling. We are very proud to work with CANYON//SRAM and look forward to helping the team achieve their goals throughout the season," said BBS President Rich Harpel. 
The partnership between Best Bike Split and the team is part of an ongoing effort of BBS to support teams and athletes at the highest level, in addition to helping every cyclist and triathlete achieve their best split on race day. 
About Best Bike Split
Best Bike Split is an online platform built for cyclists and triathletes who race and train with power meters. The underlying technology that drives Best Bike Split lets you predict race times, plan optimal race strategy and execute the perfect race plan on the big day. The software is used by Tour de France teams, IRONMAN® world champions, Olympic gold medalists, age-group athletes, and coaches worldwide to plan, train, and race. 
For more information, visit Best Bike Split or follow us on Facebook or Twitter.