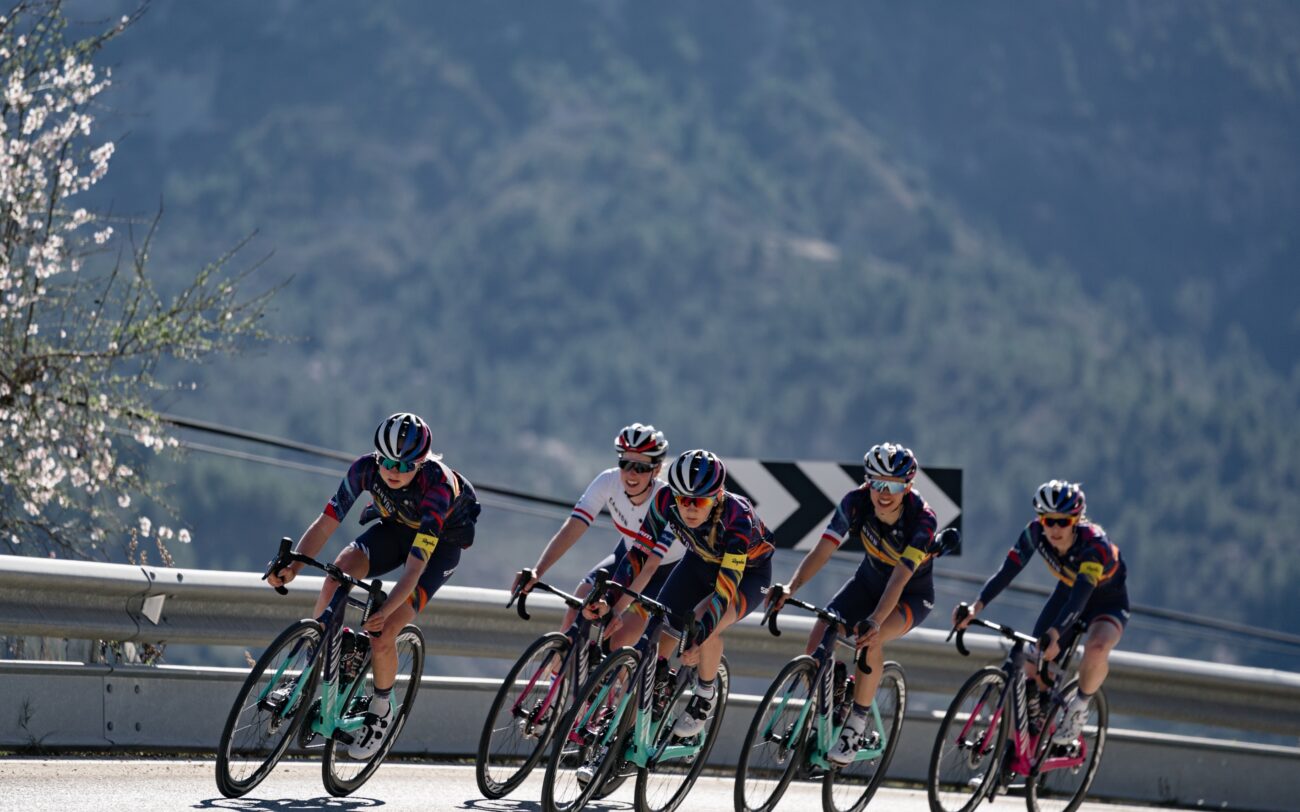 APPLICATIONS ARE OPEN!
+++ Scholarship opening for riders +++
Be part of the team!
Cycling in general and professional women's cycling, in particular, is not accessible for many women around the world. Our goal is to make the sport diverse and inclusive by developing and fostering promising talents that currently have no or only limited access to cycling.
To do so, we offer the unique opportunity of eight scholarships for CANYON//SRAM Racing's newly founded UCI Continental Team in 2022.
Scholarships include supervised training, individual coaching, mentorship, a structured racing program, and stagiaire opportunities at CANYON//SRAM Racing. Off the bike, riders will enter the team's Diversity and Inclusion program as well as benefit from an infrastructure formed to support top performance. 
Rider recruitment focus will be on, but not limited to, Africa, Asia, and South America. 
We are an equal opportunity team and this position is open to all women that meet the UCI sporting policies and rules for female athlete participation.
Development takes time and commitment. The length of the contract is one or two years. 
Do you meet the following criteria?
You are an ambitious bike racer who is willing to work hard to make it to the top in women's professional cycling.

You qualify for the UCI women's elite category in 2022 (you were born in 2003 or earlier).

You are eager to learn and grow and contribute to the success of the team.

You have a competitive history in sport, preferably in any cycling discipline.  

You are willing to have a medical check.

You are willing to live away from home, and to be based in Europe for most of the year to train, race and travel with the team.
If this is you, please apply! You can apply by email to development@wmncycling.com answering each of the questions below, or you can apply by completing the online application form found in this link. 
Please note, only complete applications that answer all the required (*) questions below will be considered. 
Applications close Wednesday 8 September 2021.
APPLICATION QUESTIONS
A. PERSONAL DATA
*1. Full name:
*2. Full address:
*3. Telephone number or best contact number:
*4. Email address:
*5. Date of birth:
*6. Nationality:
7. Passport number:
8. Passport expiry date:
9. Passport issuing country:
B. PROOF OF SPORTING HISTORY AND PERFORMANCE
*1. How many years have you been cycling?
*2. Have you ever held a UCI licence? If yes, what years have you held the UCI licence? What was the issuing federation? What is your UCI licence number?
*3. What type of rider do you describe yourself as? For example, time trialist, sprinter, climber, all-rounder, or other.
*4. List your major cycling race history and results over the last 2-3 years.
*5. List any other sporting achievements.
*6. List any kind of training documentation you have from the last 2-3 years. For example, powermeter data, Zwift account, Strava account, personal diary entries.
C. WRITTEN ANSWERS
*1. What are your goals? Where do you see yourself in 5 years from now?
(minimum 10, maximum 50 words)
*2. What makes you a good fit for the team and how can you contribute to the team's success?
(minimum 10, maximum 50 words)
*3. Our team value statement is "United, we stand for respecting our differences, support and trust one another and persevere towards our ambitions."  What is important to you? What are your values?
(minimum 10, maximum 50 words)
4. Please add any personal anecdotes or other comments you would like to share.
D. REFERENCES
*1. List the full name and contact details of 1 or 2 personal references
—END—