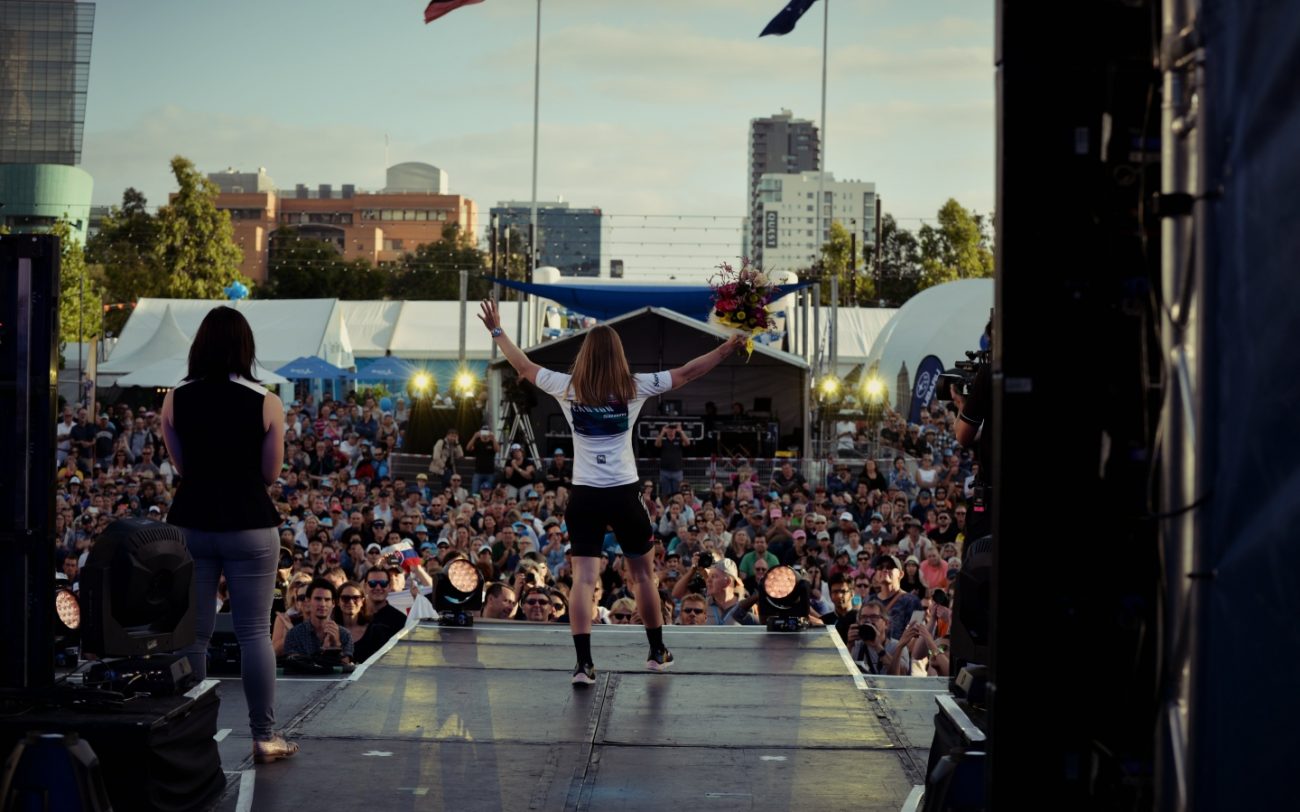 Alexis Ryan in the Young Rider jersey
Alexis Ryan has taken the lead in the Young Rider classification in the opening stage of Santos Women's Tour yesterday in Meadows, Australia. The young American rider won the reduced bunch sprint to take fourth on the stage, one minute behind stage winner Amanda Spratt (ORS).
The 106km picturesque stage started in Hahndorf deep into the Adelaide hills region. Several attacks in the early part of the race never stayed away and it was in the final 15km cross wind uphill section where the peloton split. Ryan and Tiffany Cromwell were in the front group of 25 riders leading into the final kilometres where a flurry attacks of created a two rider break of Spratt and Ensing (ALE) before the QOM climb.
"We made a left turn at Strathalbyn and into the crosswind section and that's when it really lit up. Tiff and I were a little far back, like 25th position and there were already three echelons. I saw Tiff fly up the side to get to the first one and I was hurting so badly, I wanted to not go. But I knew if I didn't put the effort in then I wouldn't make it and I didn't want to rely on waiting for that front echelon to come back. So I went as hard as I could to get there," said Ryan.
"We were going with the attacks. I had just gone with a move that was brought back, then Tiff went with the next Orica rider attack and as soon as it was back, the move with Spratt went."
From the QOM to the finish was a fast 4km downhill. Ryan said she was feeling good and set herself up for the sprint.
"I was around the back of the bunch in the downhill and I moved up to fifth coming into the sprint. I started around 400m to go, which could have been early but I had seen the road before, I knew it would be a fast sprint and I was feeling strong. I'm pleased with today."