"I feel very positive and enthusiastic about joining CANYON//SRAM Racing. I love what this team is about, and can already see what a great fit we are for each other. I am proud to be involved with an organisation so committed to lifting our sport," says Sarah.
The all-rounder had one of her best seasons in 2020, with three top-five finishes in the spring classics, including Ronde van Vlaanderen.
"I would describe myself as a classics style rider. I'm a strong all-rounder with a good finish at the end of hard races. I am really looking forward to further developing as a racer and a person with the team next year. Our plans have got me very excited about the future. I think the team and I have a lot to offer each other and this mutual feeling is extremely motivating for me," adds Sarah.
Team Manager, Ronny Lauke, says, "The races and the season become more demanding every year. We had a quite young roster previously, but with the implementation of the development team in 2022, we wanted to add more experience to the Women's World Team. Sarah knows how to read a race and lead the group. Although she has had many years in the pro peloton she is still very hungry. In a new environment, she will blossom."
Both on and off the bike, Sarah will bring a clear drive and passion to the team next year.
"There is so much to love about cycling but one of my favourite aspects is the space it gives to grow and develop as a human. I am really proud of how far I have come on and off the bike over the last 8 years as a professional cyclist, none of which would have been possible without the super special relationships formed over the years. Being a professional cyclist is a really dynamic, challenging, and enthralling way to live life, and it is a really exciting time for women's cycling specifically. I am continuing this path because I feel I am yet to reach my potential and because I love it and feel I have a lot to give."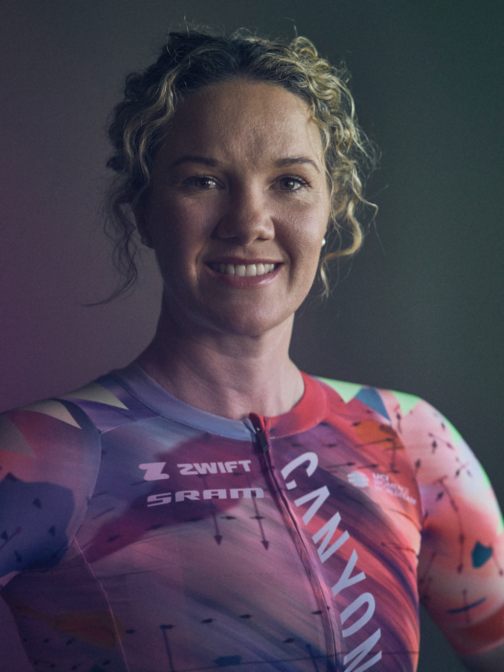 Palmares
2022
5th stage, Setmana Ciclista – Volta Comunitat Valenciana Fèmines
8th general classification, Bloeizone Fryslan
7th place ITT stage, Bloeizone Fryslan
10th place, Ronde van Drenthe, WWT
12th place, Ronde van Vlaanderen, WWT
10th place stage, RideLondon Classique, WWT
8th place ITT stage, Tour de Suisse
2021
8th place , Gent Wevelgem in Flanders Field, WWT
Winner Australian national road championship
2020
5th place, Ronde van Vlaanderen, WWT
4th place , Gent Wevelgem in Flanders Field, WWT
4th place, AG Drieedaagse Brugge – De Panne, WWT
7th general classification, Ceratizit Challenge by La Vuelta, WWT
2019
Winner, Classica Femenina Navarra
3rd Australian road national championships
Winner points classification, Santos Tour Down Under
2nd stage, Santos Tour Down Under
3rd stage, OVO Energy Women's Tour, WWT
2018
Winner stage, OVO Energy Women's Tour, WWT
9th general classification, Madrid Challenge by La Vuelta
2nd stage, Madrid Challenge by La Vuelta
Winner, Gooik-Geraardsbergen-Gooik
2nd place, Salverda Omloop van de IJsseldelta
2017
Winner stage, OVO Energy Women's Tour, WWT
3rd place, GP de Plouay – Lorient Agglomeration, WWT
4th general classification, Tour of Chongming Island, WWT
2016
Stage winner, Boels Rental Ladies Tour
2023
With fifteen riders from nine different countries, Women's World Tour team CANYON//SRAM Racing is the home of a diverse group of highly ambitious women who are willing to invest in their future and the future of cycling by breaking new grounds and constantly challenging themselves and their competitors.